Seventy-seven people have been injured after the mezzanine floor inside the Jakarta Stock Exchange tower collapsed, forcing a chaotic evacuation.
Security camera footage circulating online showed the collapse, with a group of people plunging several feet to the ground as the structure gave way beneath them.
National police spokesman Setyo Wasisto said most of the injured were college students from Palembang in Sumatra, who were visiting the stock exchange as part of a study tour.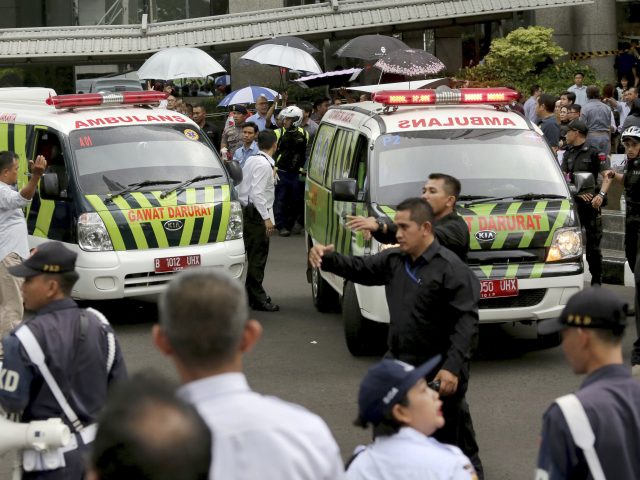 Mr Wasisto ruled out terrorism as a cause of the collapse.
He said: "There is no bomb element in the incident."
A college student from Palembang said she felt a tremor just before the floor collapsed.
"The structure suddenly collapsed, causing chaos," the student, identified as Ade, told MetroTV.
She said some of her friends were hit by debris and suffered head wounds and broken bones.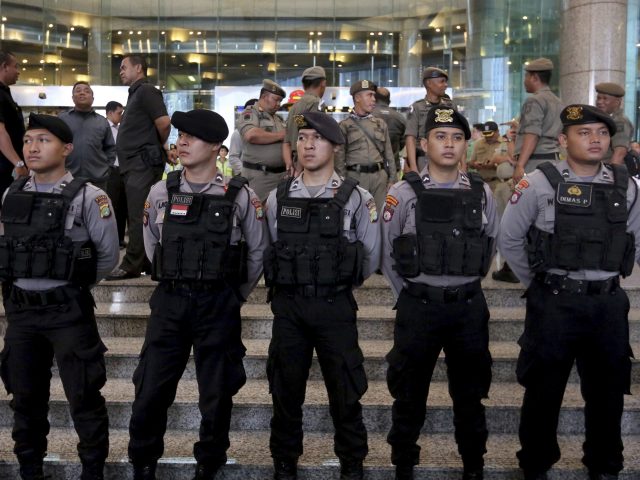 The stock exchange remained open for its afternoon trading session and its general manager Tito Sulistio said no-one had been killed.
"I guarantee that there were no fatalities," he said.
"I helped evacuate the victims to the park and as far as I know, the worst injuries are fractures."
He said the exchange will pay the students' medical costs.