At least 27 people have been killed after Islamic State militants ambushed a group of Iraq's Shia-led paramilitary fighters.
The Popular Mobilisation Forces (PMF), an umbrella group of mostly Shia militias, said the attack took place in the al-Saadounya area, south-west of the northern city of Kirkuk, when the paramilitaries were conducting overnight raids.
The PMF said the attackers were disguised in army uniforms. Clashes lasted for at least two hours following the ambush, and some of the militants were killed, while others fled the area.
Brigadier General Yahya Rasool, a spokesman for Iraqi military, blamed IS "sleeper cells" and said Iraqi forces were searching the area to find the perpetrators.
IS claimed responsibility for the attack in a statement on its Aamaq news agency.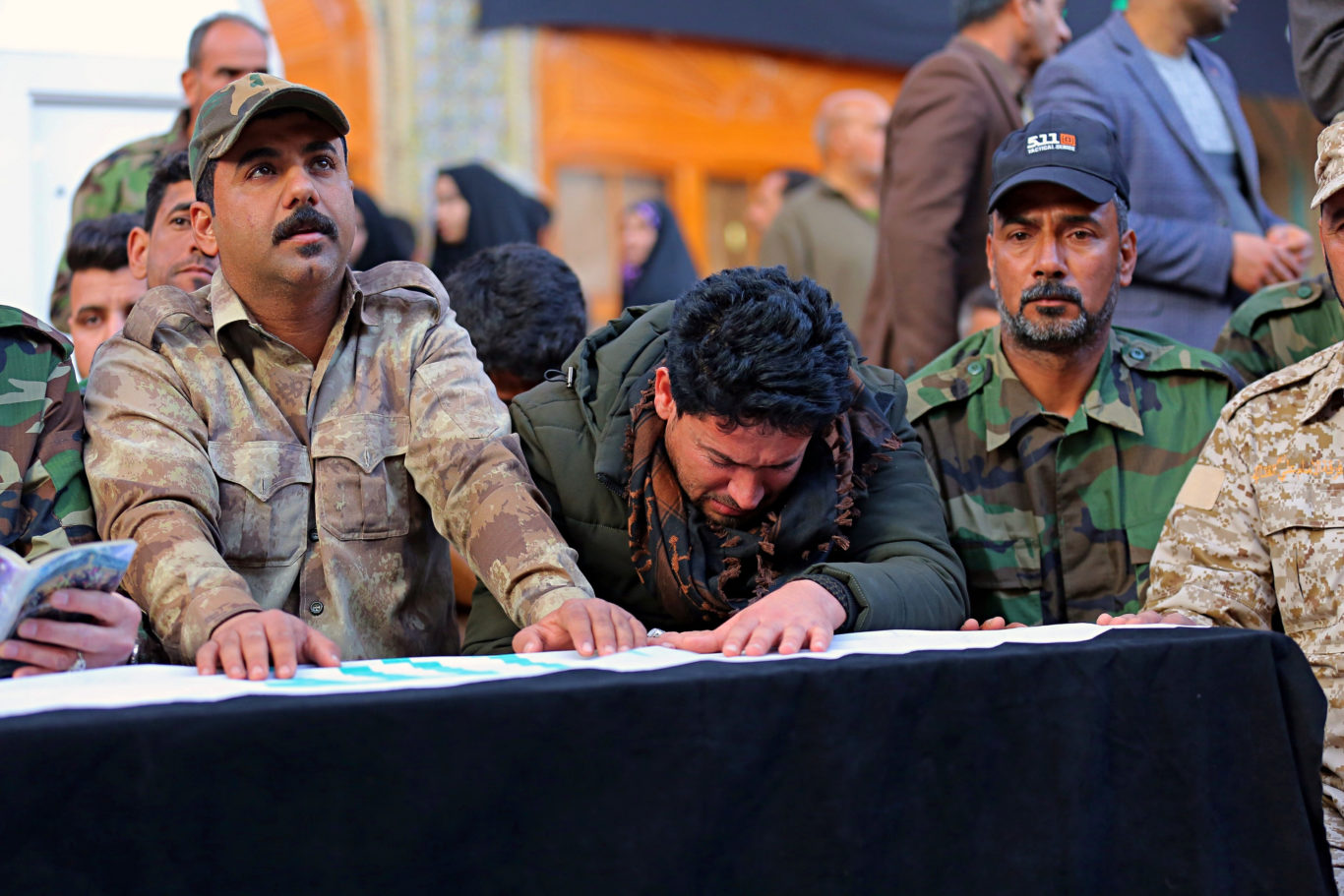 In December, Baghdad declared total victory over IS in all of Iraq, after more than three years of fighting, dislodging the militants from all areas they controlled during their 2014 blitz. But Iraqi and US officials warned IS would continue with insurgent-style attacks.
Last month, IS launched back-to-back suicide bombings targeting labourers and street vendors in central Baghdad, killing at least 38 people.
Prime Minister Haider al-Abadi's office released a statement expressing condolences to the family members of those killed. It said it had issued orders to hunt down those responsible and other sleeper cells, and to investigate the incident and take any required steps.
At least 11 of the slain troops were from the southern city of Basra, where a three-day mourning period was declared.