Two African lions rescued from war zones in Iraq and Syria are heading to a permanent home in South Africa.
The lions first rested in Jordan, where they recuperated from physical and psychological trauma.
The lions were coaxed with mouthfuls of meat into crates on Sunday before being loaded into a cargo lorry to take them to Jordan's airport.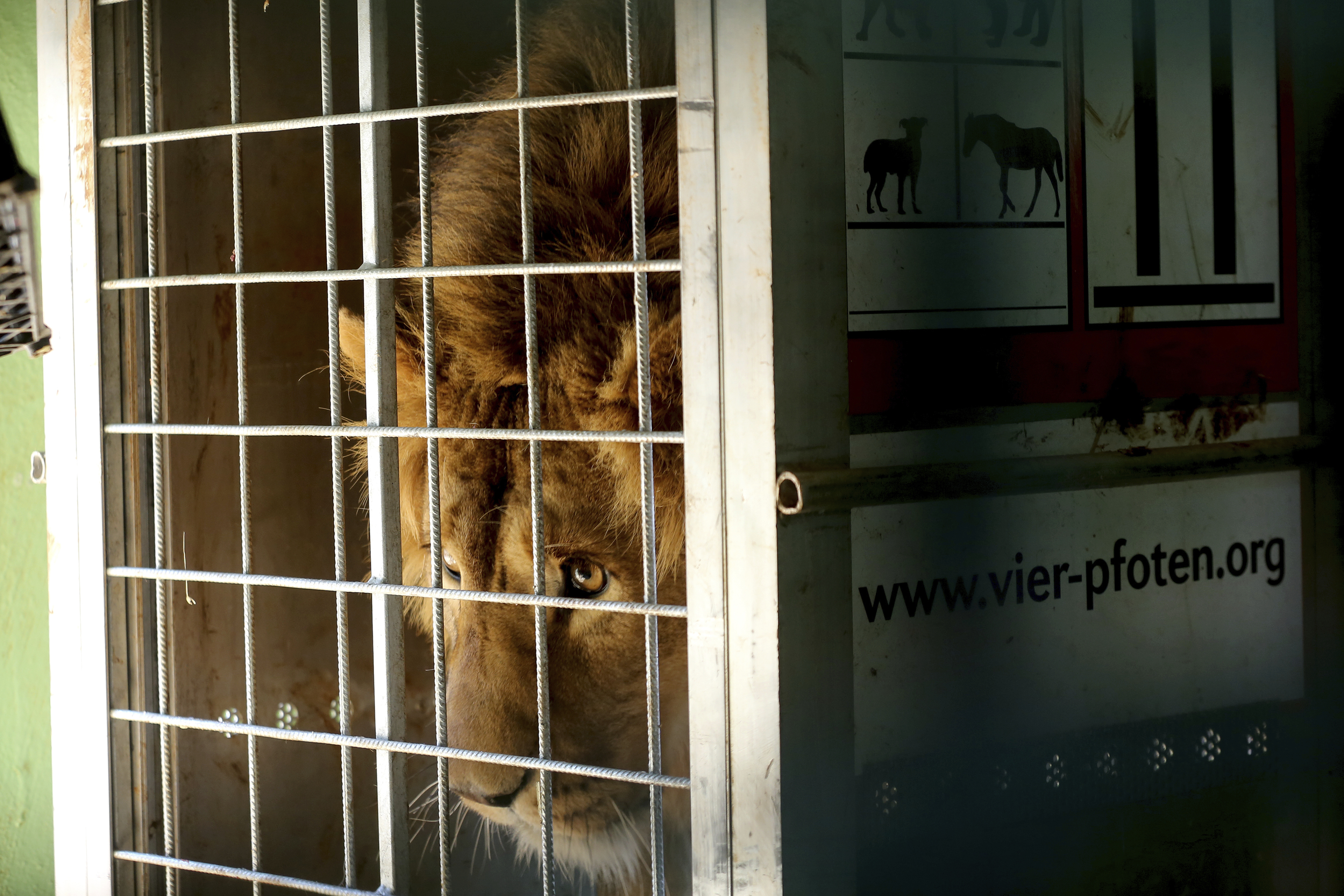 Most animals in those zoos died.
The two lions arrived emaciated and dehydrated at the Al-Ma'wa Animal Sanctuary in Jordan.
The lions received medical care including vasectomies and dental work. They gained weight on a steady diet, with lamb meat saved for special treats.
They will fly from Amman to Johannesburg, via Qatar.