Three people have been killed and 20 were injured when a van crashed into a crowd in front of a popular bar in Munster, a German police spokesman said.
The driver shot himself dead inside the van after the crash on Saturday afternoon, spokesman Andreas Bode told reporters.
The van crashed into people sitting in front of the famous Kiepenkerl bar on one of the first spring days in the western German city.
Mr Bode said six of the 20 injured were in a severe condition.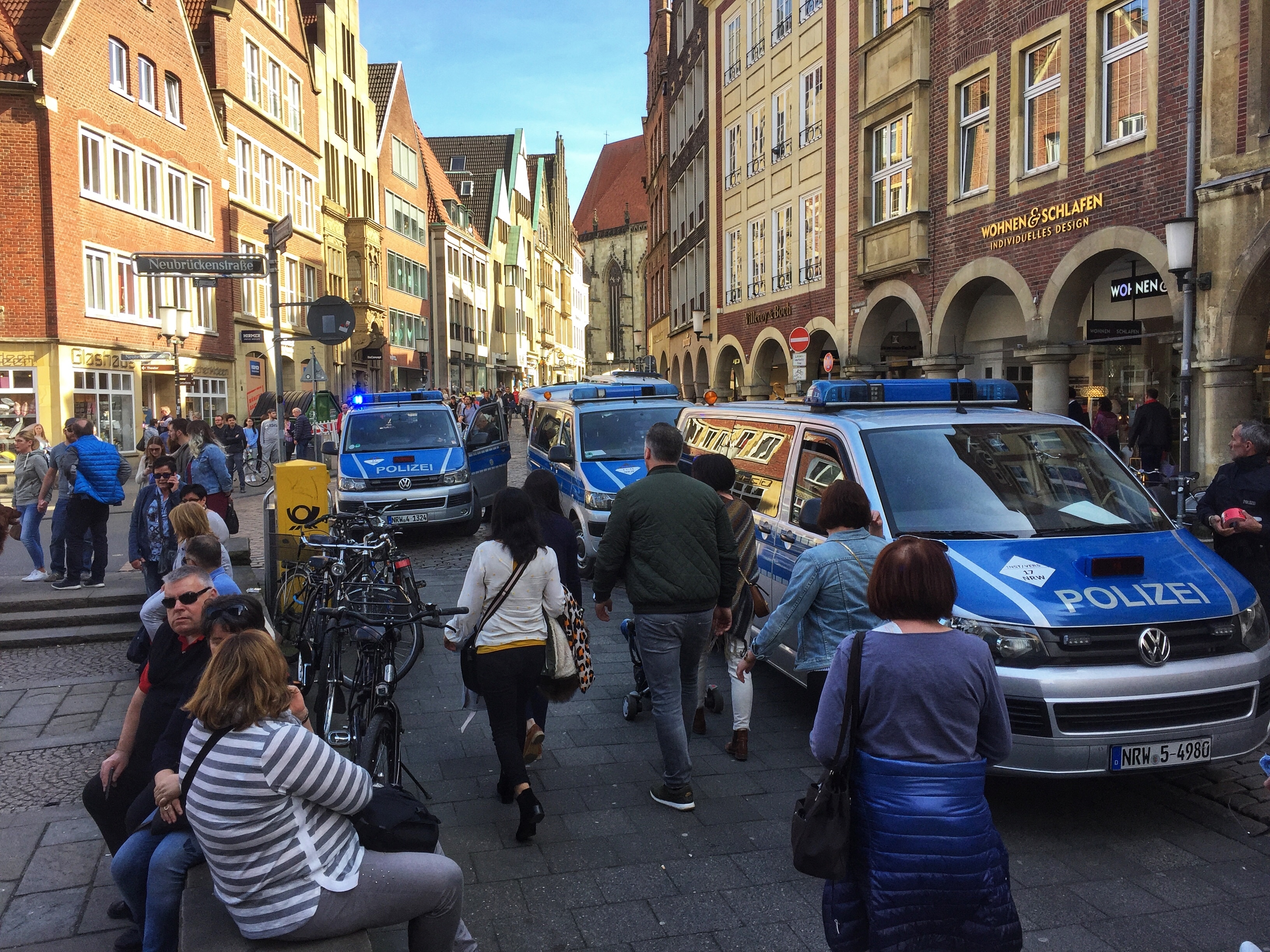 They have urged people in Munster to avoid the city centre.
Police said a suspicious object has been found in the van and that they are still examining what kind of an object it is and whether it is dangerous.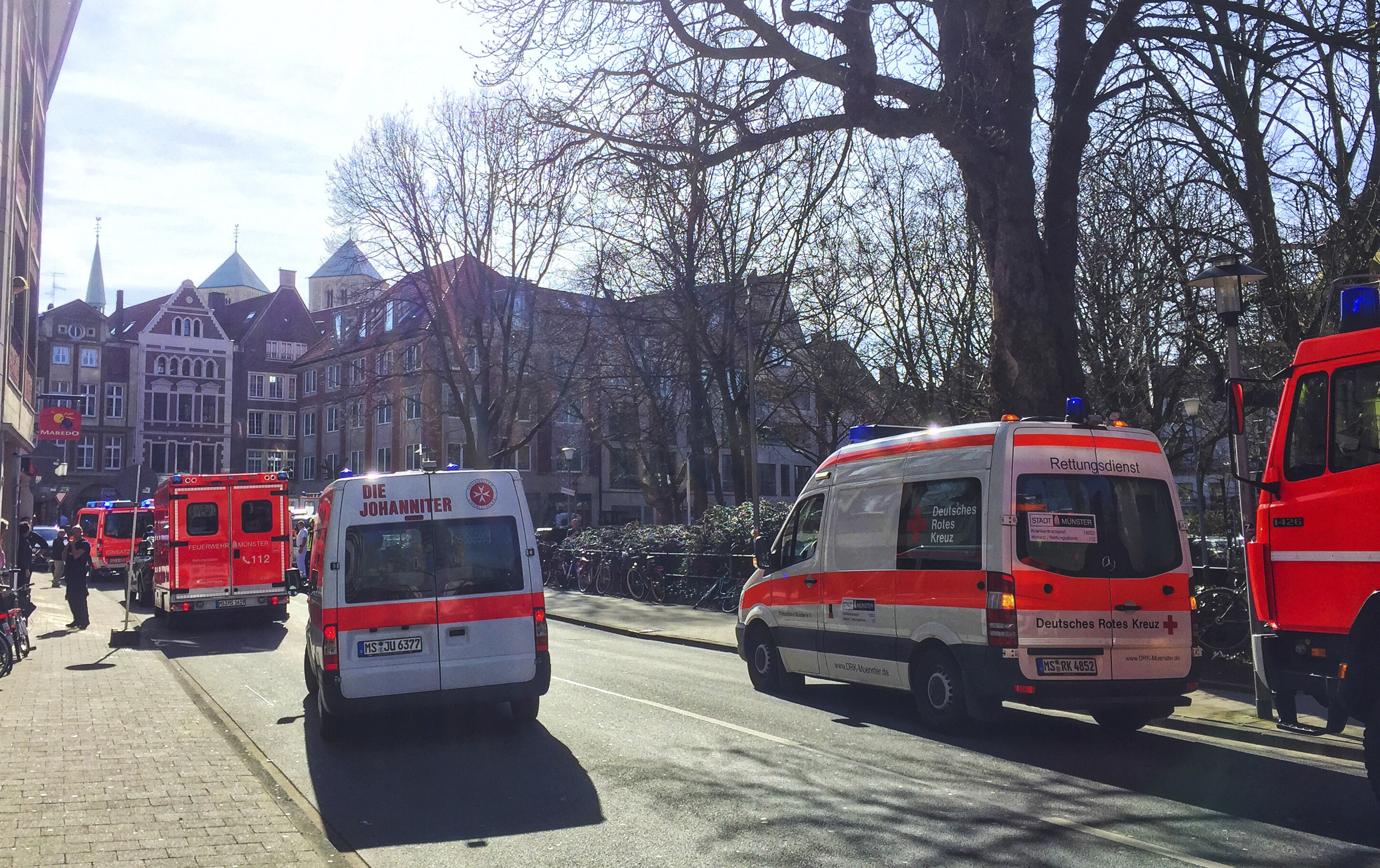 Munster mayor Markus Lewe said the reason for the crash is still unclear.
German news channel n-tv showed a narrow street sealed off with red-and-white police tape.
Dozens of ambulances were waiting near the cordoned-off area. Helicopters were flying overhead.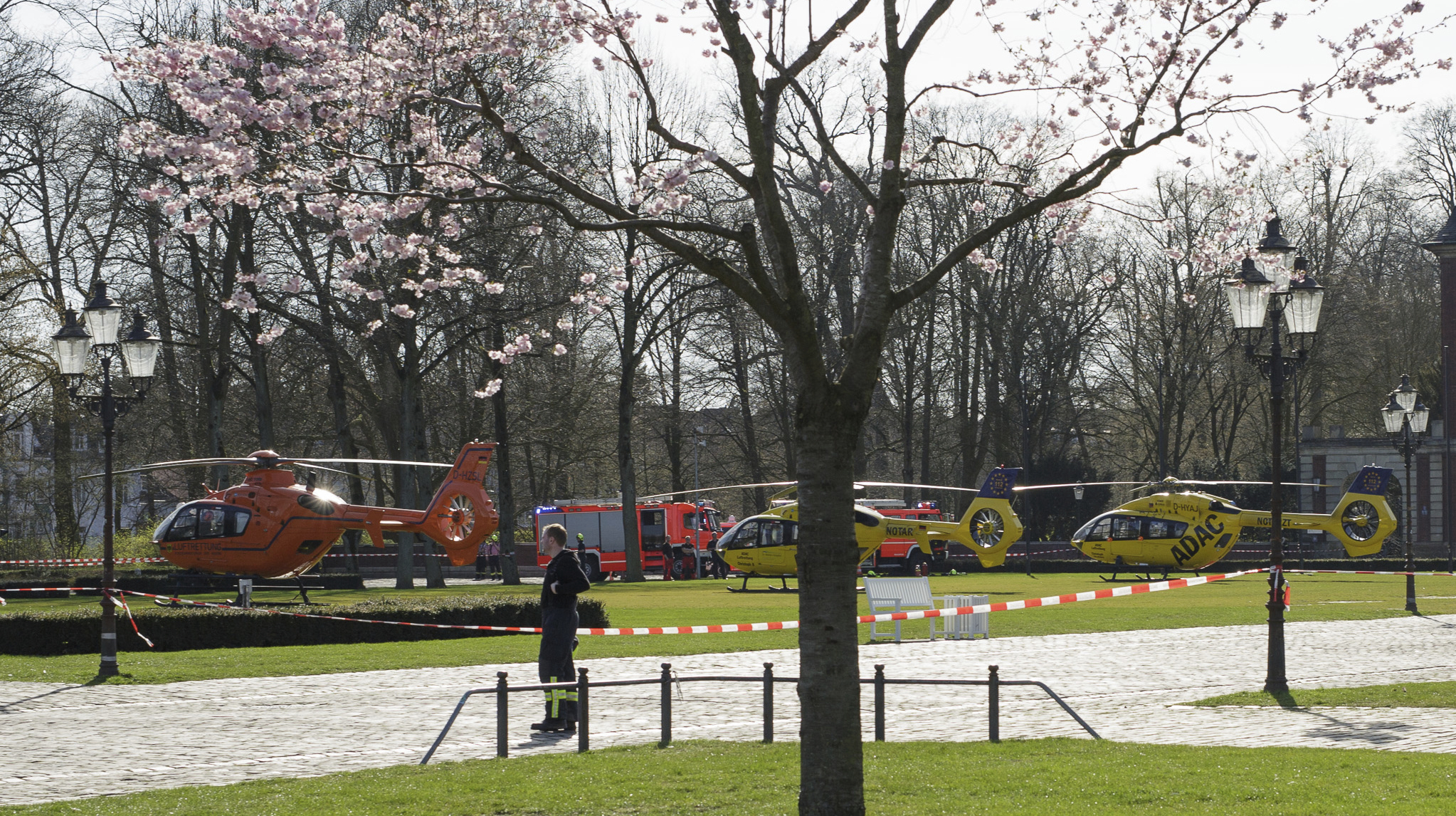 Lino Baldi, who owns an Italian restaurant near the scene of the crash, told Sky TG24 that the city centre was packed due to a Saturday market and summer-like temperatures, which had risen to 25C (77F) from just 12C (53.6F) a day earlier.
Police said they are checking witness reports that other perpetrators may have fled from the van.
Mr Bode said witnesses told them others left the van after it crashed into the crowd.
Dpa reported that witnesses spoke of two others in the van besides the driver.
A leading German newspaper reported that authorities believe there is no terrorist motive behind the deadly crash and the driver is believed to be a middle-aged German man who had psychological issues.
The Sueddeutsche Zeitung paper also said the suspect's apartment was being searched for possible explosives.