Hundreds of Northern California homes and businesses have been threatened after wind-driven wildfires broke out over the weekend, forcing thousands of residents to flee their homes throughout rural regions north of San Francisco.
The biggest fires continued to grow but that there were no reports of injuries or deaths, California's Department of Forestry and Fire Protection said.
About 3,000 residents evacuated homes in Lake County, about 120 miles north of San Francisco. A wildfire there that was not contained at all grew to 12 square miles and destroyed a dozen homes and buildings, the agency reported.
Fire Battalion chief Jonathan Cox said more than 230 firefighters using helicopters, bulldozers and other equipment were battling the Lake County fire in a rugged area that made it difficult to get equipment close the blaze.
"It's kind of the worst possible combination," Mr Cox said.
Authorities also ordered residents to evacuate in Tehama County, about 200 miles north of San Francisco, where a wildfire grew to four square miles and destroyed multiple homes and businesses, while threatening 200 more.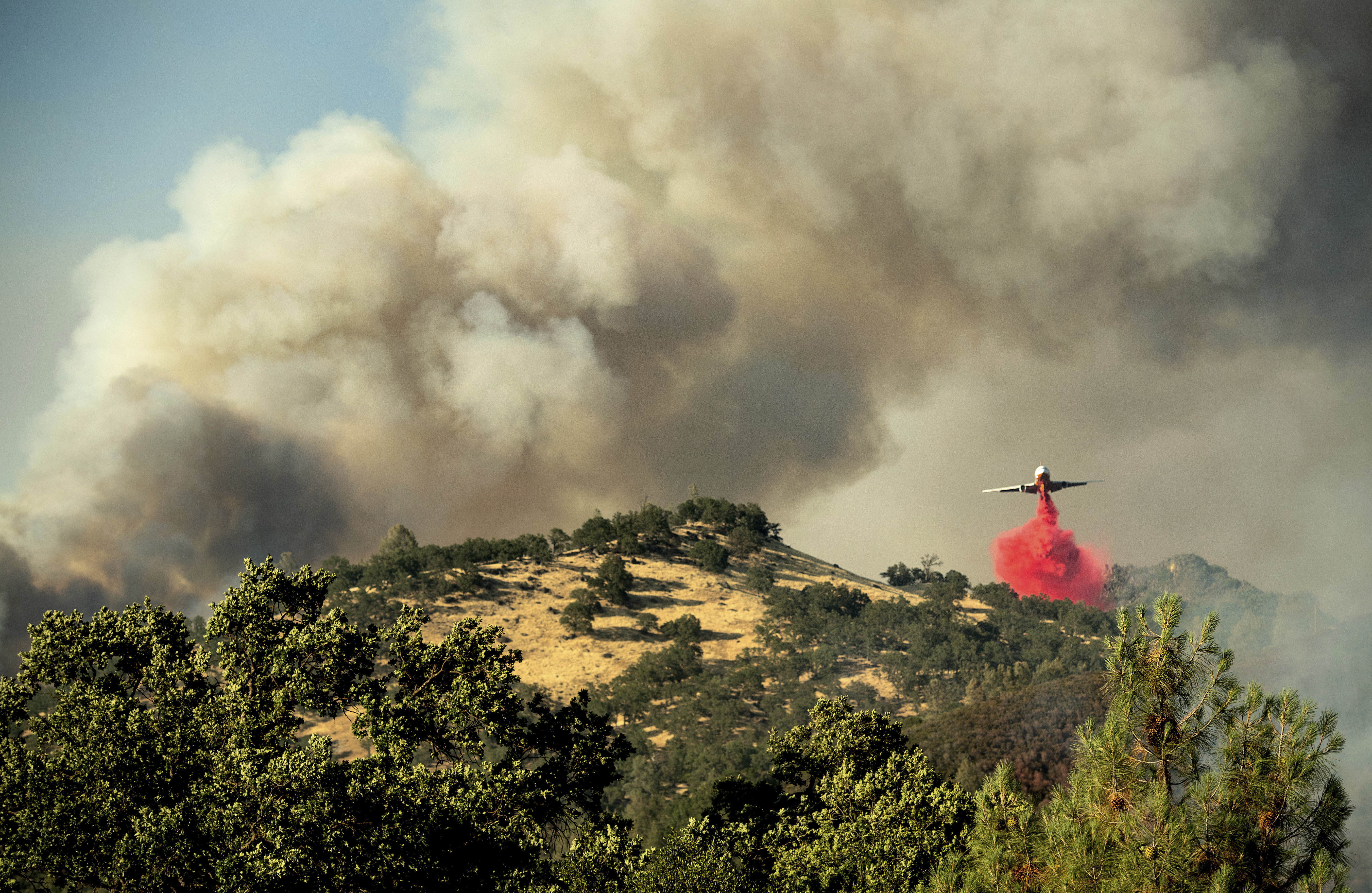 Residents also fled a wildfire in Shasta County about 300 miles north of San Francisco.
No cause has been determined for any of the fires.
Officials said hot weather, high winds and dry conditions are fuelling the fires less than a year after California's costliest fires killed 44 people and tore through the state's wine country in October, causing an estimated 10 billion dollars in damage.
Downed power lines were blamed for 12 of the two dozen 2017 fires. The causes of the other fires are under investigation.
California Governor Jerry Brown declared a state of emergency in Lake County, enabling it to receive more state resources to fight the fire and for recovery afterwards.
The rural region was hit hard in 2015 by a fire that killed four people and destroyed 2,000 buildings.