The US justice department has announced charges against 12 Russian intelligence officers for hacking offences during the 2016 presidential election.
The indictments were announced by deputy US attorney general Rod Rosenstein as part of the ongoing special counsel probe into potential co-ordination between the Trump campaign and Russia.
The Russians are accused of hacking into the computer networks of the Democratic National Committee and the presidential campaign of Hillary Clinton.
Mr Rosenstein said the intelligence agents stole information on 500,000 US voters after hacking a state US election board.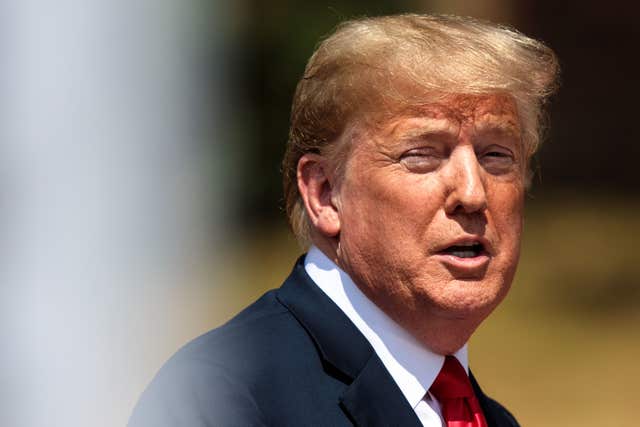 That includes four former Trump campaign and White House aides and 13 Russians accused of participating in a hidden but powerful social media campaign to sway American public opinion in the 2016 election.
Mr Rosenstein said: "The internet allows foreign adversaries to attack Americans in new and unexpected ways.
"Free and fair elections are hard-fought and contentious and there will always be adversaries who work to exacerbate domestic differences and try to confuse, divide and conquer us."
Mr Rosenstein, who said he had briefed US president Donald Trump on the indictment, said there was no allegation that the hacking altered any vote count or that any Americans were knowingly in communication with any of the Russian officers.