Two freight trains have collided head-on in southern Bosnia, killing two people and seriously injuring one more.
The crash occurred at the train station in the town of Jablanica, police said.
Bosnian media said a fourth person, an engine driver, was unhurt after jumping from one of the trains moments before the collision.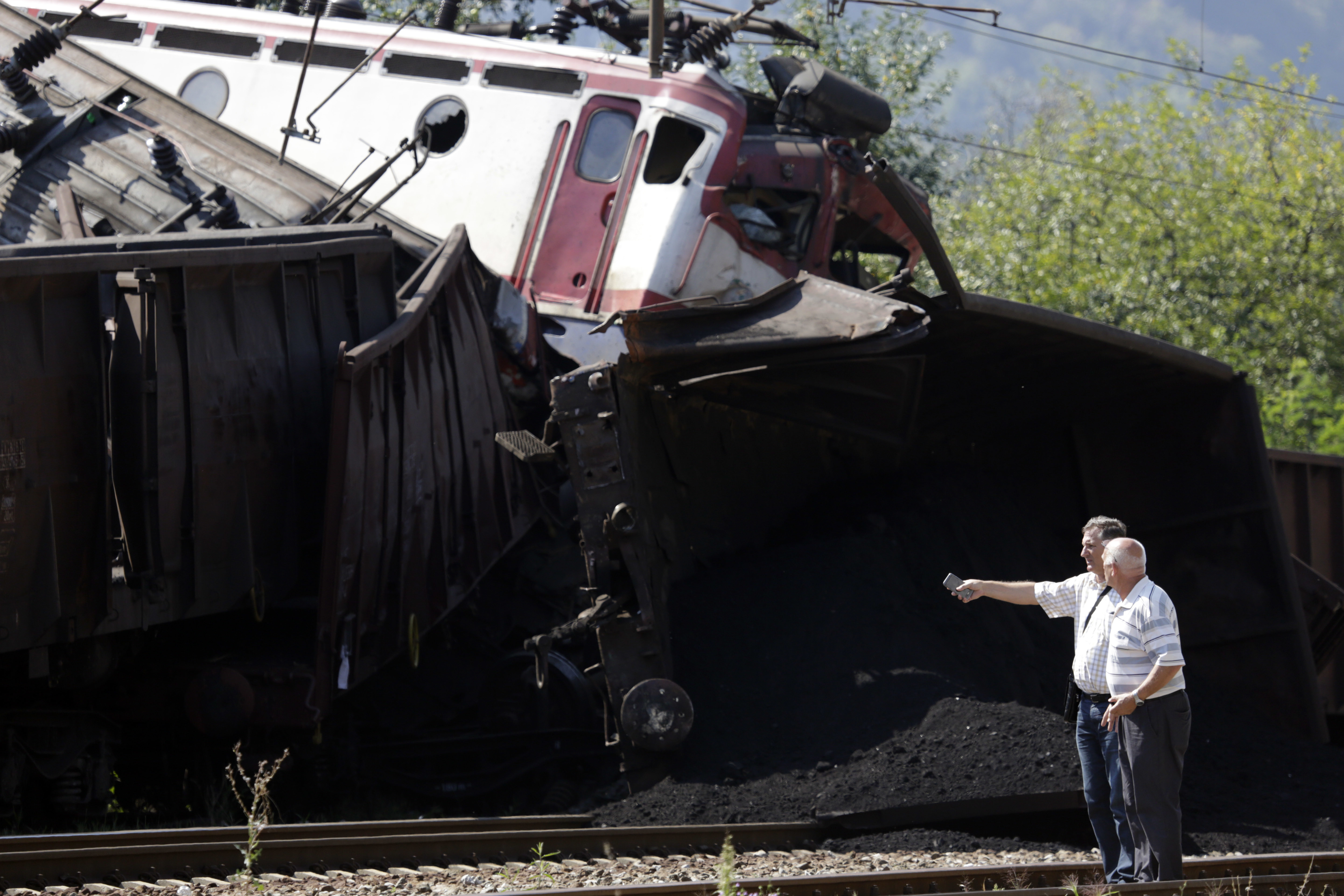 Photos from the scene show both engines came off the tracks during the crash.
The cause is being investigated, with Bosnian media saying that one train went through a red light.