Indonesia's disaster agency has said the death toll from an earthquake and tsunami that devastated part of the island of Sulawesi has climbed to 832.
Sutopo Purwo Nugroho, the spokesman of the national disaster mitigation agency, told a news conference on Sunday that 821 of those killed were in the city of Palu. He said another 11 people were killed in the town of Donggala.
He said access to Donggala, as well as the towns of Sigi and Boutong, is still limited and there are no comprehensive reports from those areas.
He said: "The death is believed to be still increasing since many bodies were still under the wreckage while many have not able to be reached."
Rescuers are scrambling to reach trapped victims while looters risked entering an unstable shopping centre to grab whatever they could find.
People could still be heard calling out from the eight-storey Roa-Roa Hotel which collapsed as the disasters swept through the city, said Muhammad Syaugi, the head of Indonesia's search and rescue agency.
"I can still hear the voices of the survivors screaming for help while inspecting the compound," he told local online news portal Detik.com, adding there could be 50 people trapped inside.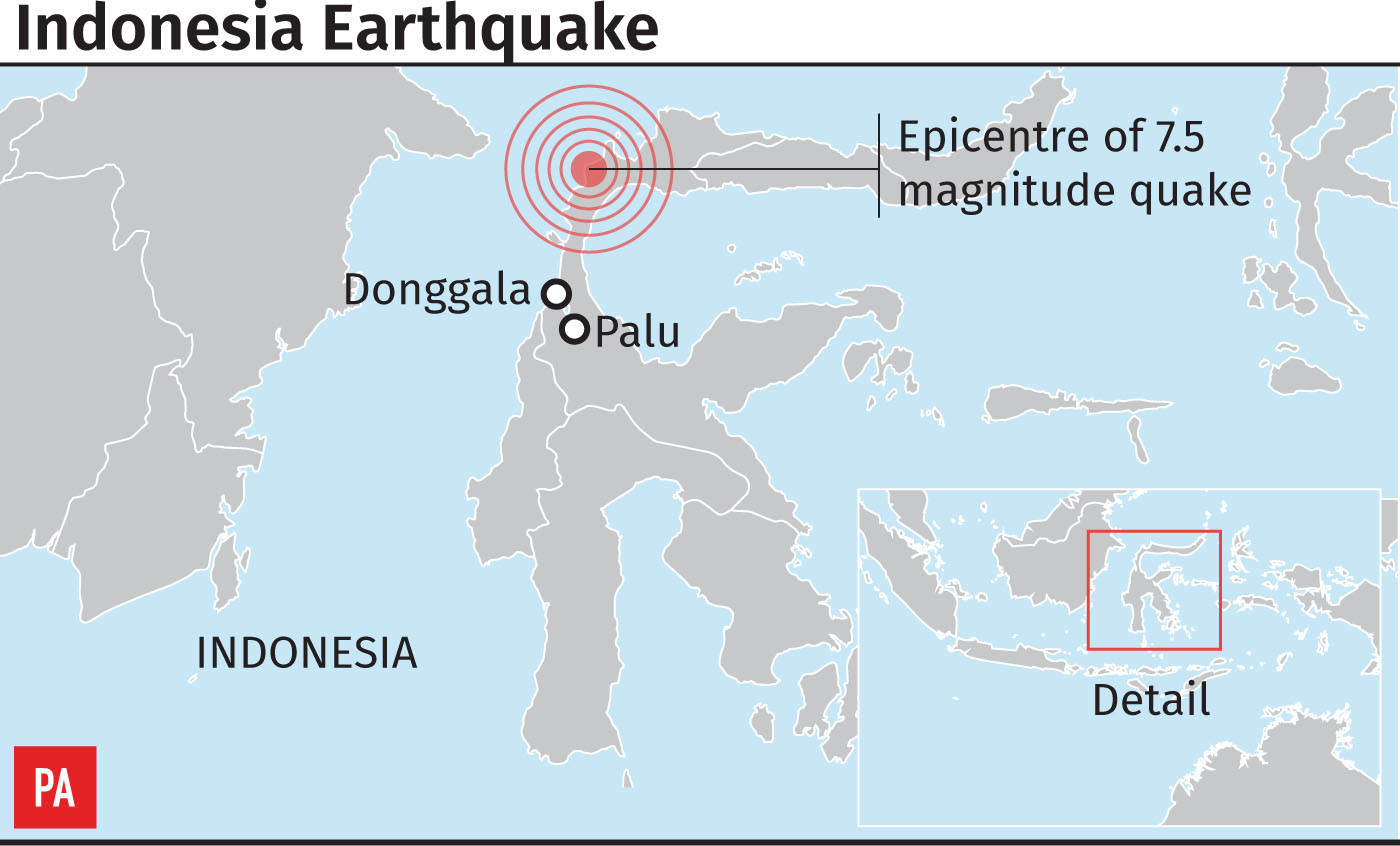 TV footage showed images of destroyed houses in Donggala and areas that were once land now inundated with water. Aerial video also showed the battered coastline surrounding Palu.
Looters were stealing from a badly damaged shopping centre in Palu that was not being guarded. They did not appear to be concerned about their safety, despite ongoing aftershocks and the structure's questionable stability.
Residents were also seen returning to their destroyed homes, picking through waterlogged belongings, trying to salvage anything they could find.
Hundreds of people were injured and hospitals damaged by the quake were overwhelmed.
Indonesian President Joko "Jokowi" Widodo is set to visit the area later on Sunday.