Melania Trump has visited a school in Malawi, where the young children sang that they were so happy to see her.
The US first lady landed in the capital Lilongwe on Thursday morning after a six-hour flight from Ghana on the second stop of her five-day goodwill visit to Africa.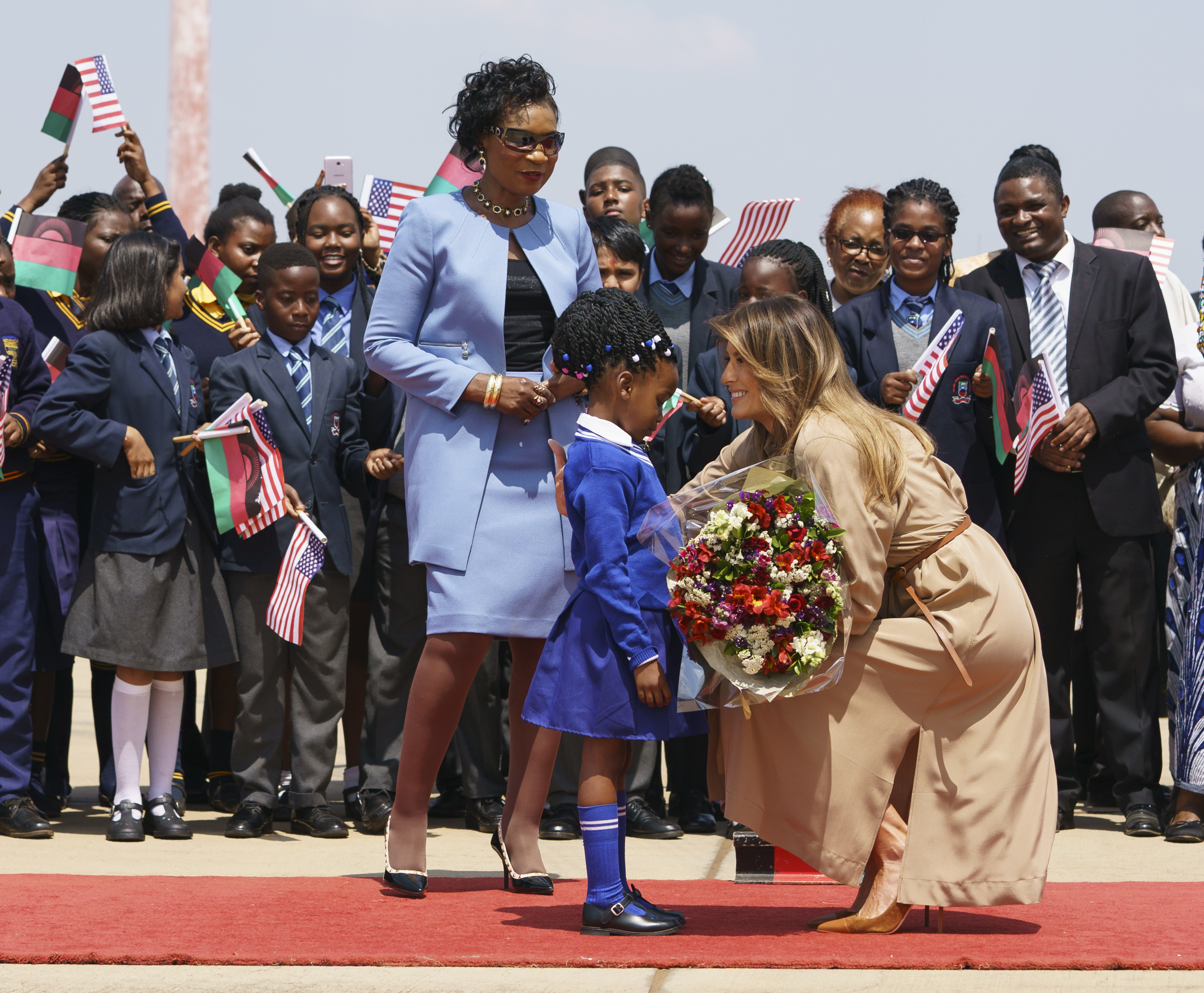 Mrs Trump received a joyous welcome upon her arrival at Kamuzu International Airport, with singing and dancing by a troupe of women and scores of schoolchildren waving African and Malawian flags.
She went directly to Chipala Primary School in Lilongwe, which receives education aid from the US Agency for International Development.
Malawi has received a total of 9.6 million textbooks in the past few years through a US-funded national reading programme.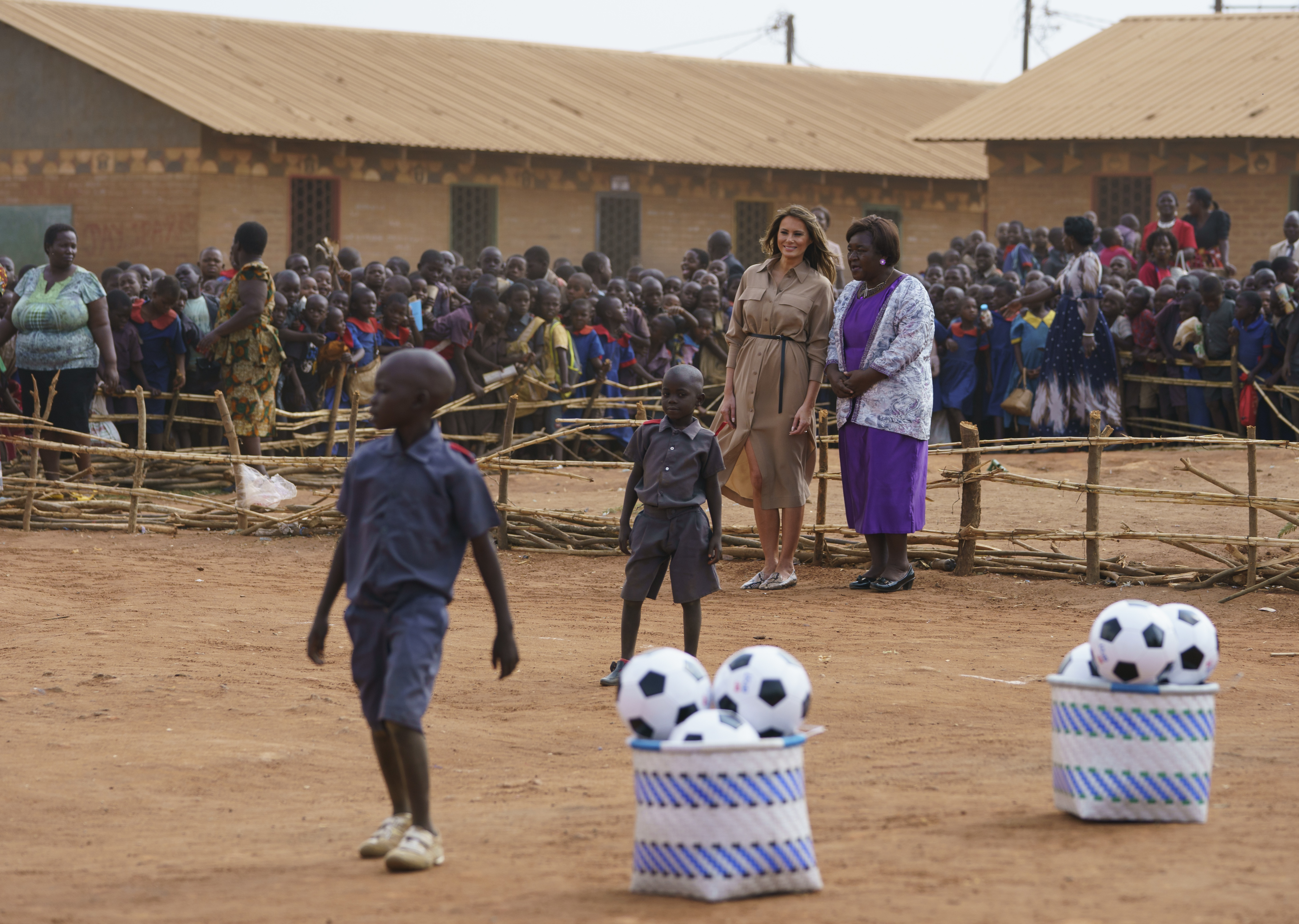 All the classrooms were outdoors, with the young students sitting shoulder to shoulder in rows on the loose red dirt in their blue uniforms, girls in dresses with red collars and boys in collared shirts and shorts.
Mrs Trump also plans to visit the State House to meet over tea with Malawi's first lady Gertrude Mutharika.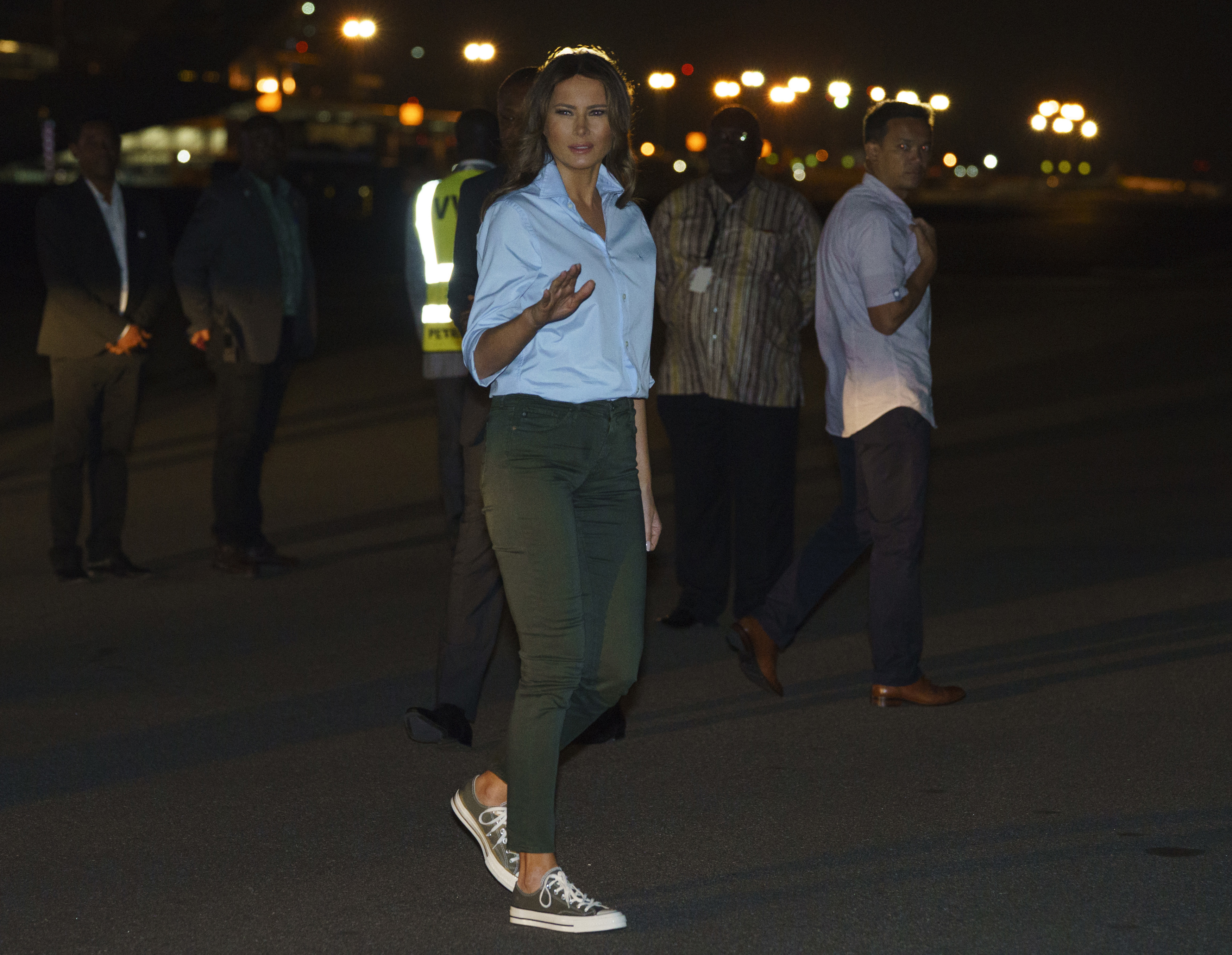 Mrs Trump opened her first extended solo international trip on Tuesday in Ghana.