Melania Trump helped feed baby elephants as she visited a national park in Kenya to highlight conservation efforts.
The US first lady laughed after one of the baby elephants made a sudden move and she momentarily lost her footing.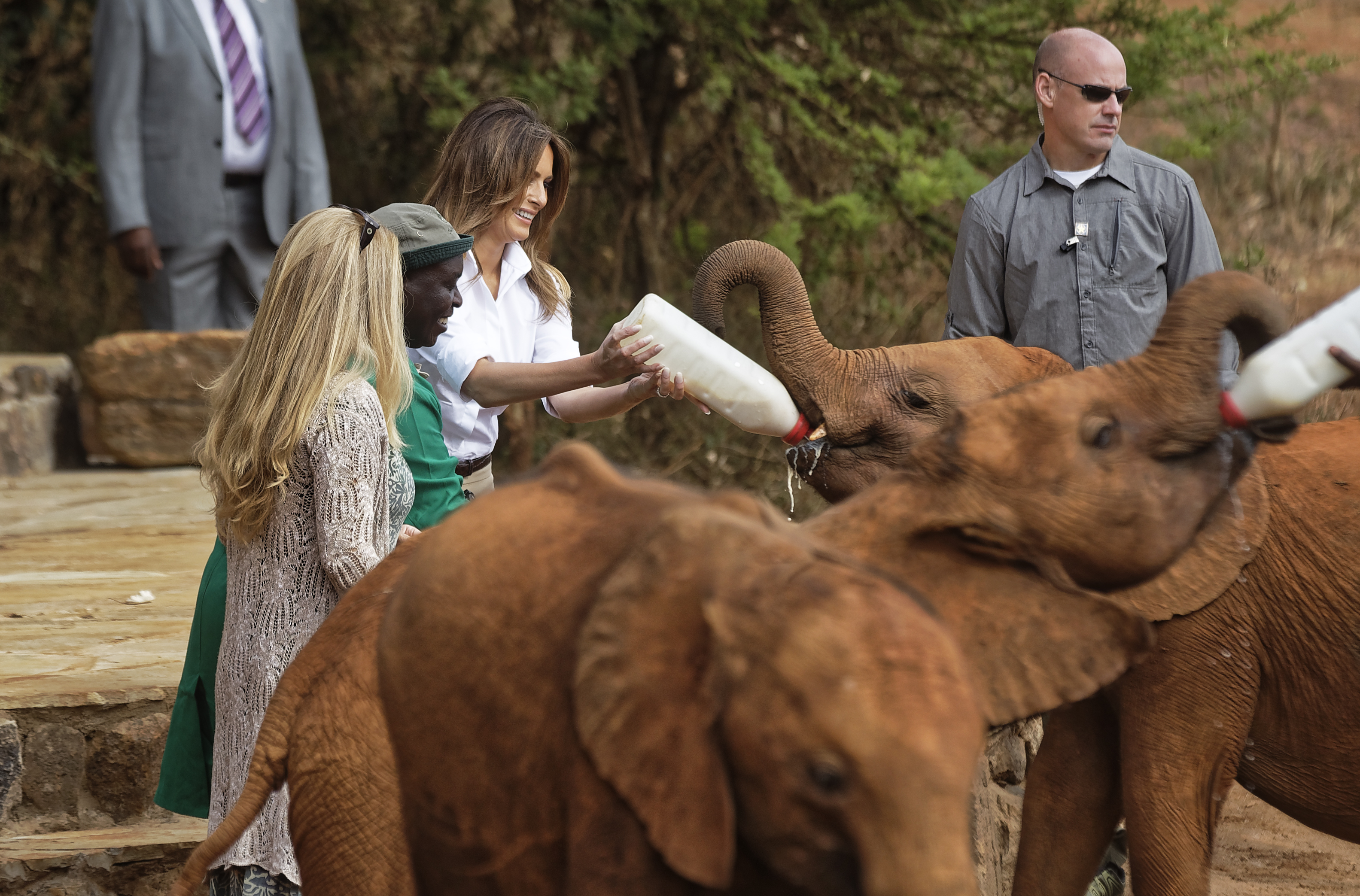 Kenya is the third stop on her Africa tour, which began on Tuesday in Ghana and continued in Malawi on Thursday.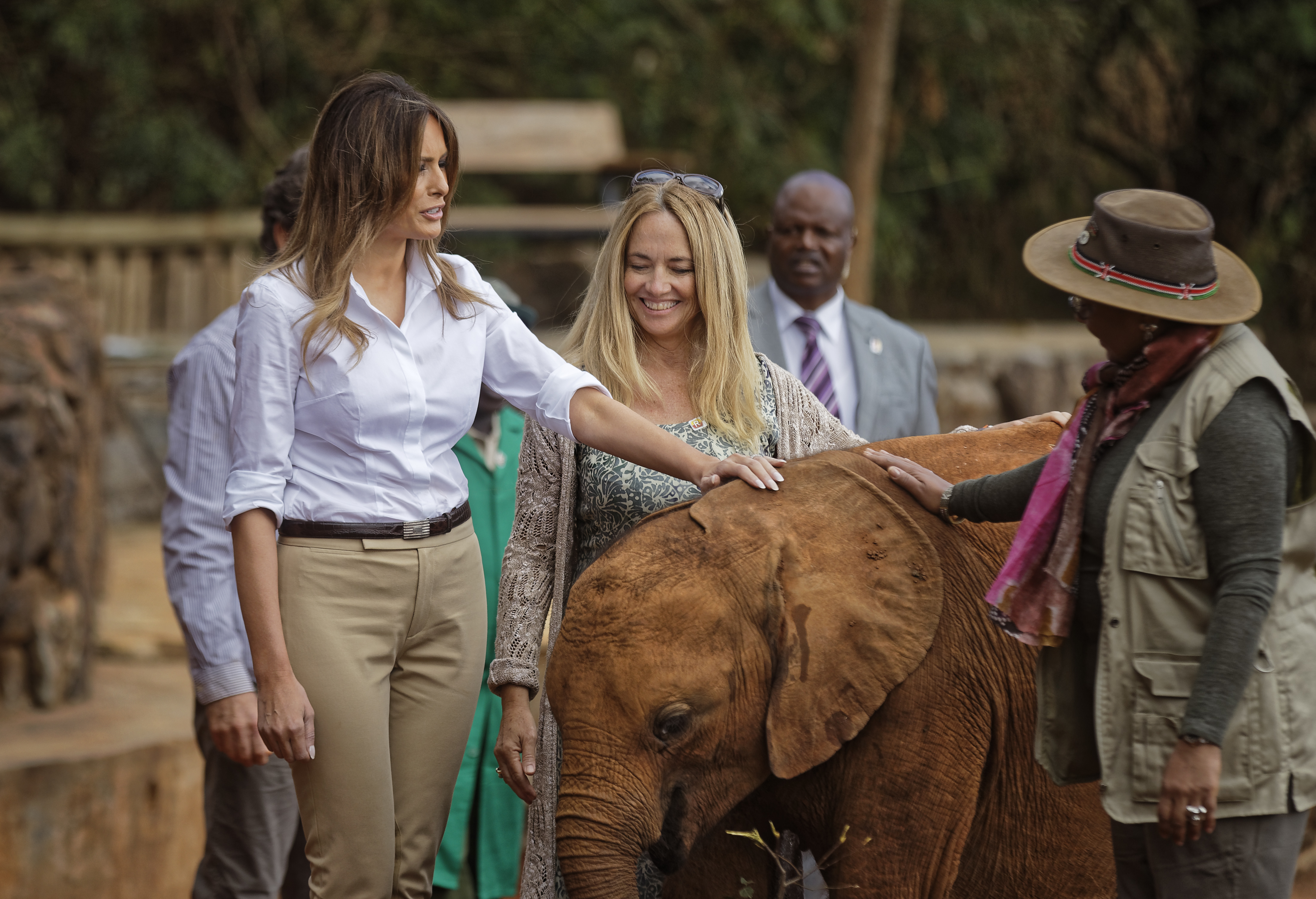 Mrs Trump also took a brief safari as she learns more about steps the East African nation is taking to conserve wildlife.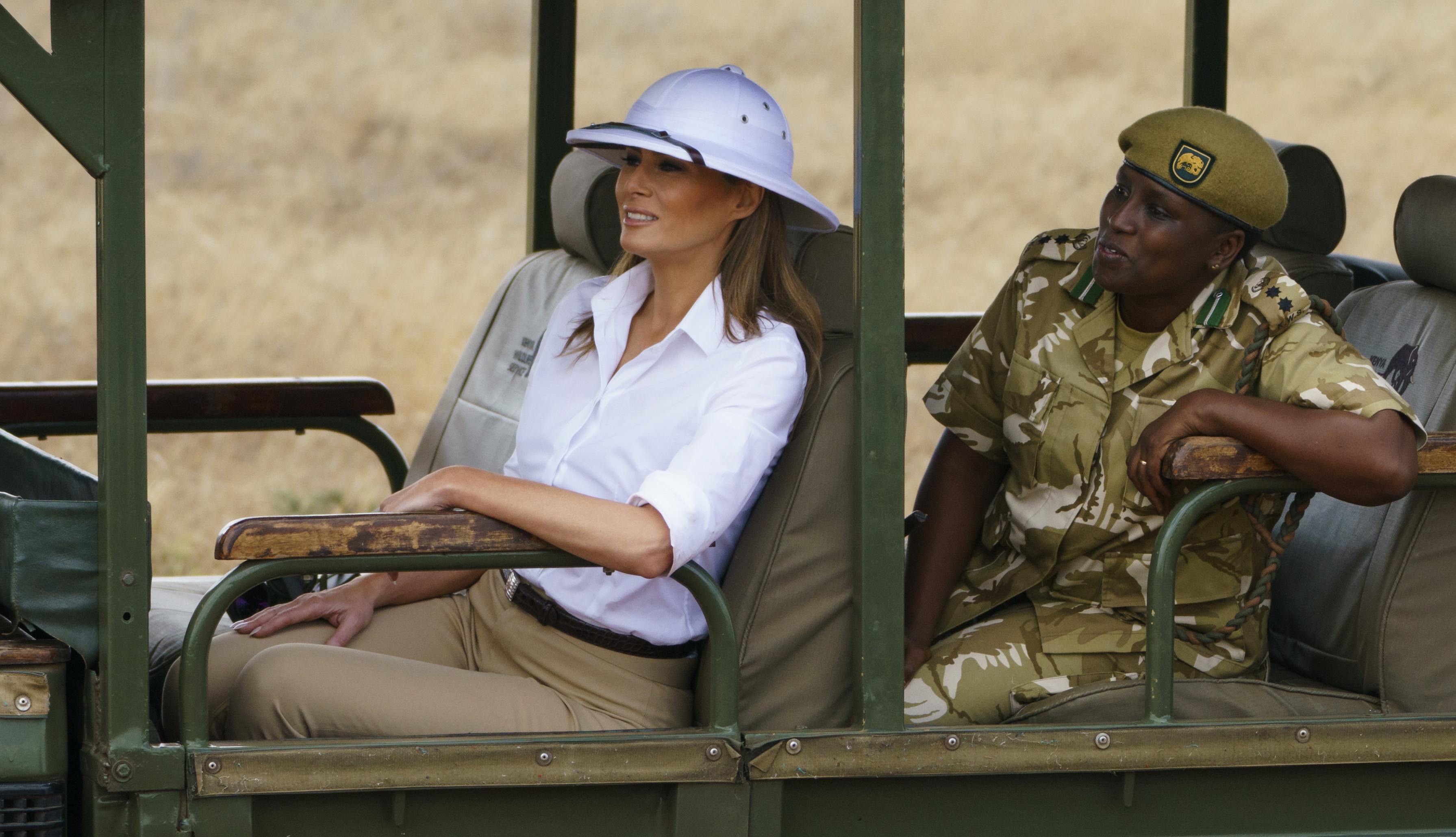 The national park is where 105 tons of ivory have been burned to discourage the trade.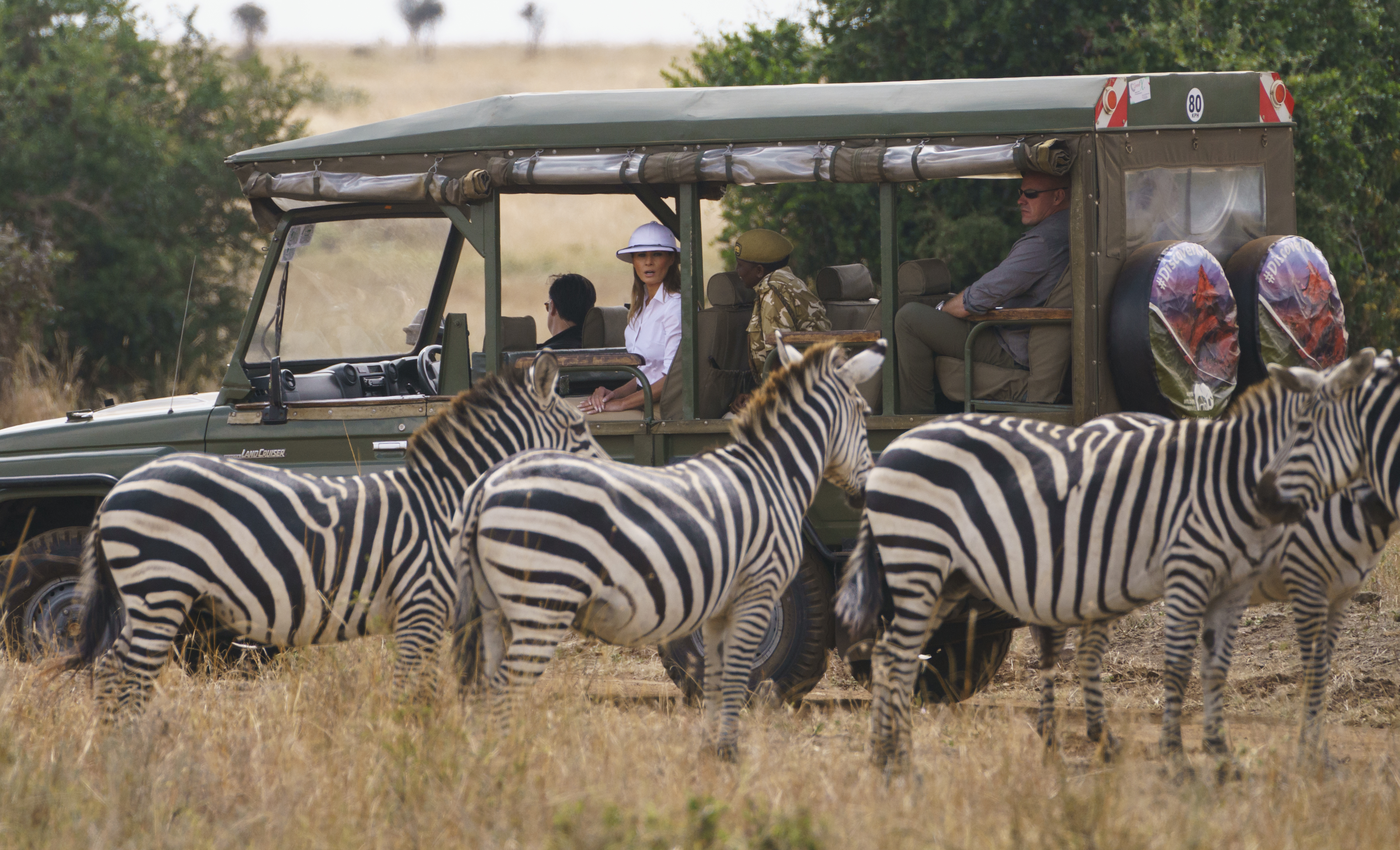 She later visited an orphanage before meeting over tea with Kenyan first lady Margaret Kenyatta and taking in a children's dance performance at the National Theatre in Nairobi.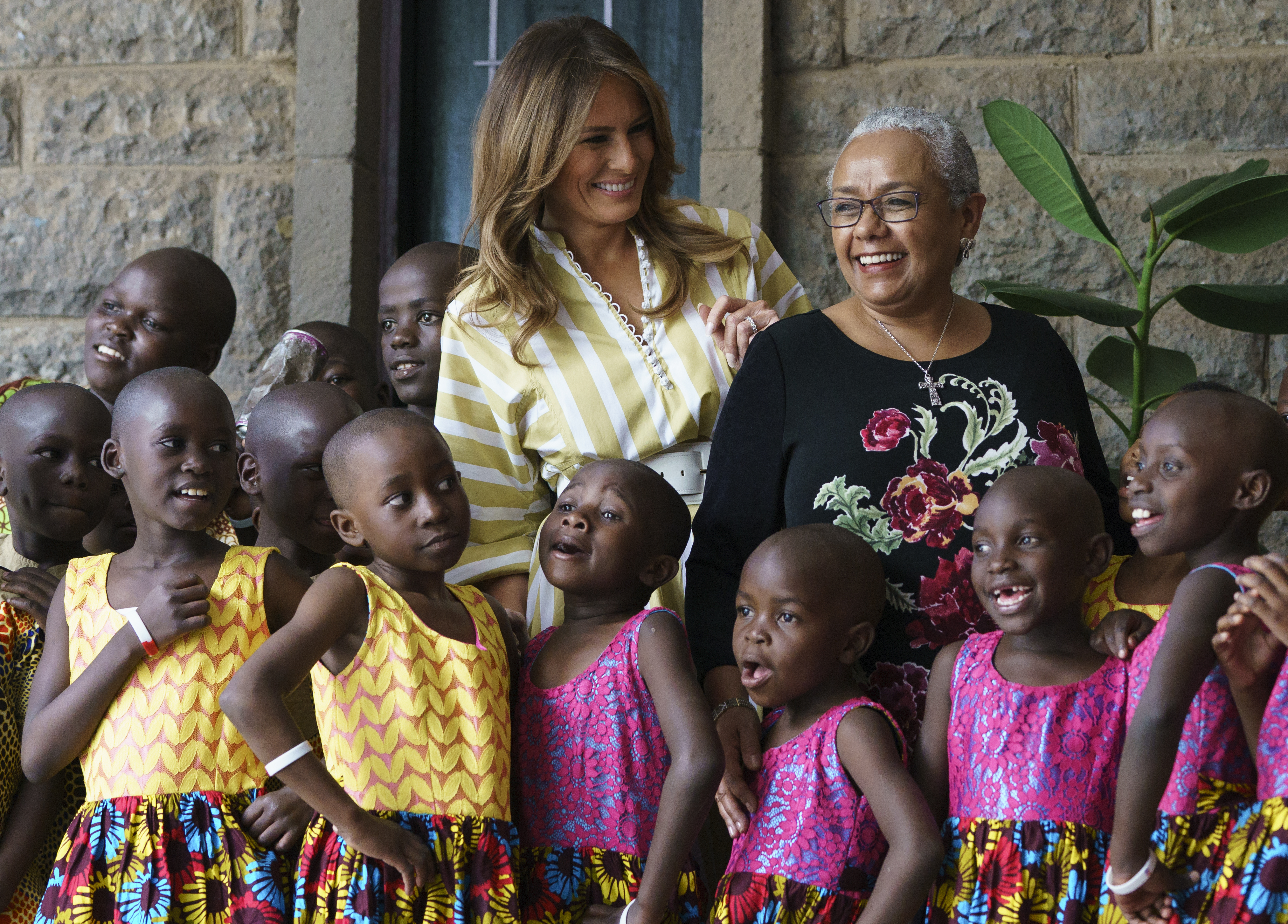 Her visit has included promoting the work of the US Agency for International Development, whose funding President Donald Trump has twice proposed slashing by nearly a third.