Jubilant customers stood in long lines for hours then lit up and celebrated on pavements on Wednesday as Canada became the world's largest legal marijuana marketplace.
In Toronto, people smoked joints as soon as they rolled out of bed in a big "wake and bake" celebration.
In Alberta, a government website that sells pot, crashed when too many people tried to place orders.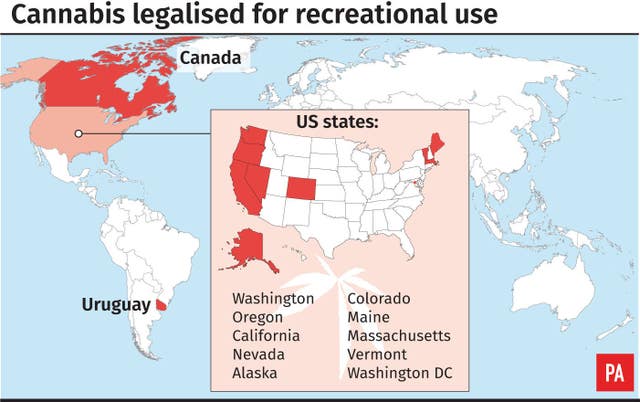 "It's hard to find people to sell to me because I look like a cop," the clean-cut, 43-year-old computer programmer said outside a newly opened pot store.
He and his friend Alex Lacrosse were smoking a joint when two police officers walked by.
"I passed you a joint right in front of them and they didn't even bat an eye," Lacrosse told his friend.
At least 111 pot shops were expected to open Wednesday across the nation of 37 million people, with many more to come, according to an Associated Press survey of the provinces.
Uruguay was the first country to legalise marijuana.
Ian Power was first in line at a store in St John's but did not plan to smoke the one gram he bought after midnight.
"I am going to frame it and hang it on my wall," 46-year-old Power said. "I'm going to save it forever."
Tom Clarke, an illegal pot dealer for three decades, opened a pot store in Portugal Cove, Newfoundland, and made his first sale to his dad.
He was cheered by the crowd waiting in line.
"This is awesome. I've been waiting my whole life for this," Clarke said. "I am so happy to be living in Canada right now instead of south of the border."
"I don't need to be a criminal any more, and that's a great feeling," Canadian singer Ashley MacIsaac said outside a government run shop in Nova Scotia. "And my new dealer is the prime minister!"
Medical marijuana has been legal since 2001 in Canada, and Prime Minister Justin Trudeau's government has spent the past two years working toward legalising recreational pot to better reflect society's changing opinion about marijuana and bring black market operators into a regulated system.
Corey Stone and a friend got to one of the 12 stores that opened in Quebec at 3.45am to be among the first to buy pot. Hundreds later lined up.
"It's a once-in-a-lifetime thing — you're never ever going to be one of the first people able to buy legal recreational cannabis in Canada ever again," said Stone, a 32-year restaurant and bar manager.
The stores have a sterile look, like a modern clinic, with a security desk to check identification.
The products are displayed in plastic or cardboard packages behind counters. A small team of employees answer questions but do not make recommendations.
"It's a candy store, I like the experience," said Vincent Desjardins, a 20-year-old-student who plans to apply for a job at the Montreal shop.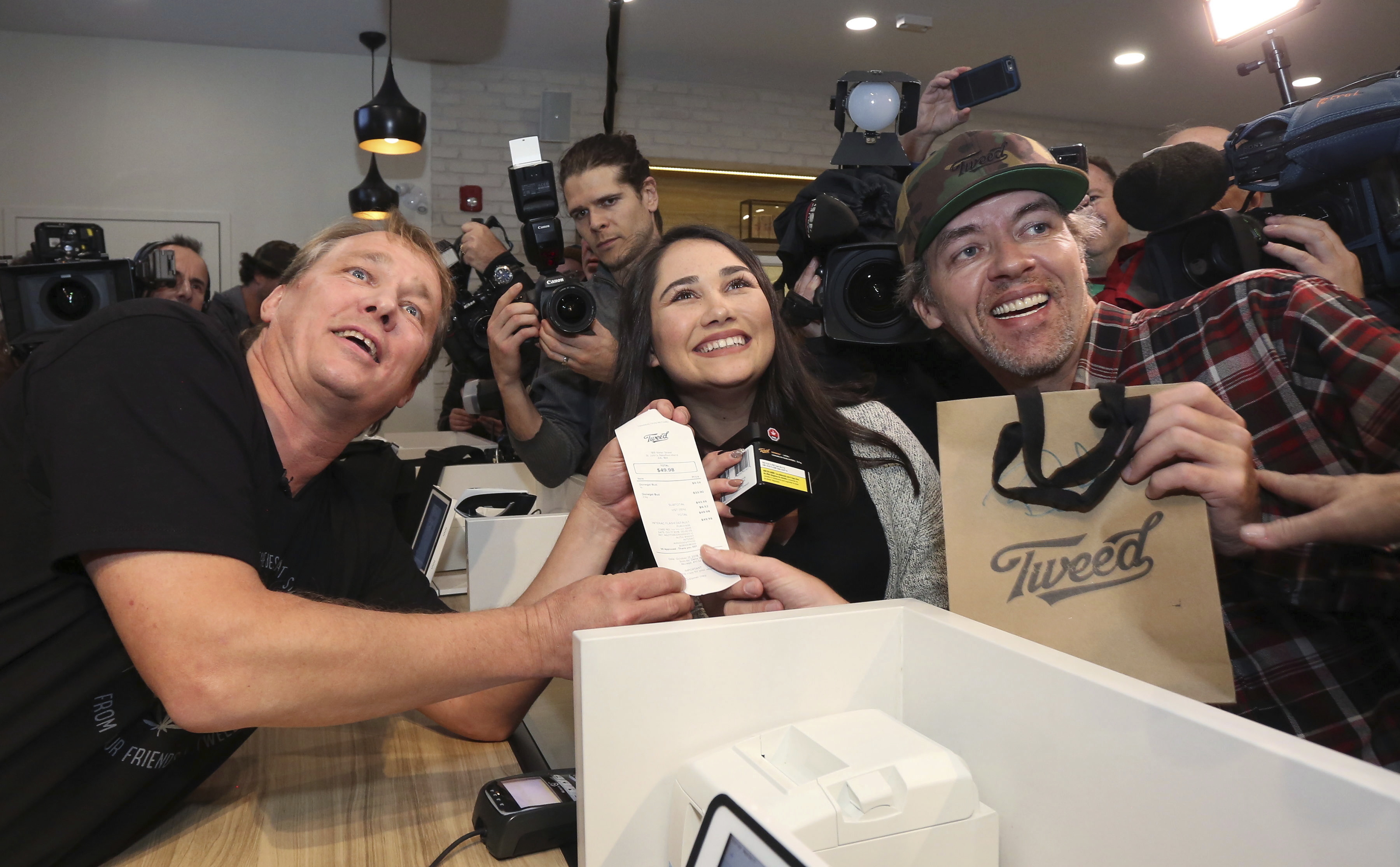 Alberta and Quebec have set the minimum age for purchase at 18, while other provinces have made it 19.
No stores will open in Ontario, which includes Toronto. The nation's most populous province is working on its regulations and does not expect stores to operate until spring.
A patchwork of regulations has spread in Canada as each province takes its own approach within the framework established by the federal government.
Some provinces have government-run stores, others allow private retailers, and some have both.
Bruce Linton, chief executive of marijuana producer and retailer Canopy Growth, claims he made the first sale in Canada – less than a second after midnight in Newfoundland.
"It was extremely emotional," he said. "Several people who work for us have been working on this for their entire adult life and several of them were in tears."