A massive search effort has identified the possible seabed location of the crashed Lion Air jet, Indonesia's military chief said.
The two-month-old Boeing plane plunged into the Java Sea on Monday just minutes after take-off from Jakarta, killing all 189 people on board.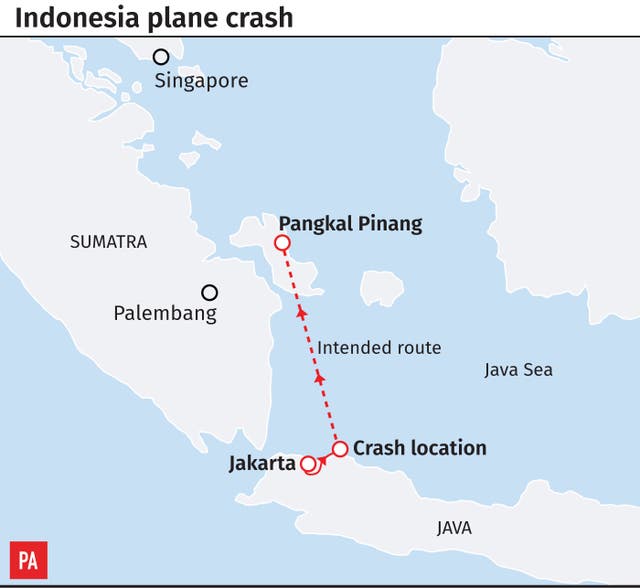 The disaster has reignited concerns about safety in Indonesia's fast-growing aviation industry, which was recently removed from European Union and US blacklists, and also raised doubts about the safety of Boeing's new generation 737 MAX 8 plane.
Boeing Co experts are expected to arrive in Indonesia on Wednesday and Lion Air has said an "intense" internal investigation is under way in addition to the probe by safety regulators.
Locating the fuselage will bring the search effort closer to finding the airplane's flight recorders, which are crucial to the accident investigation.
Data from flight-tracking sites show the plane had erratic speed and altitude in the early minutes of a flight on Sunday and on its fatal flight on Monday.
Safety experts caution, however, that the data must be checked for accuracy against the plane's "black boxes", which officials are confident will be recovered.
Passengers on the Sunday flight from Bali to Jakarta have recounted problems that including a long-delayed take-off for an engine check and terrifying descents in the first 10 minutes in the air.
Anguished family members have been providing samples for DNA tests and police say results are expected within four to eight days.
Daniel Putut, a Lion Air managing director, said the airline and Boeing will meet on Wednesday afternoon.
"Of course there are lots of things we will ask them, we all have question marks here, why? What's the matter with this new plane," he said.
Indonesia's Transport Ministry has ordered all Boeing 737 MAX 8 planes operated by Lion Air and national carrier Garuda to be inspected.
Boeing declined to comment about potential inspections globally.
The aircraft manufacturer told airlines in a bulletin, "Boeing has no recommended operator action at this time," according to two people familiar with the matter.