A French animal protection agency is caring for a lion cub that was found by police in a Lamborghini on Paris's Champs-Elysees boulevard.
The agency, 30 Million Friends, has said the cub is the third it has recovered in a month and the sixth in under a year.
It is calling for beefed-up measures against the trafficking of wild animals in France.
The cub, named Putin but known as Dadou, is less than two months old.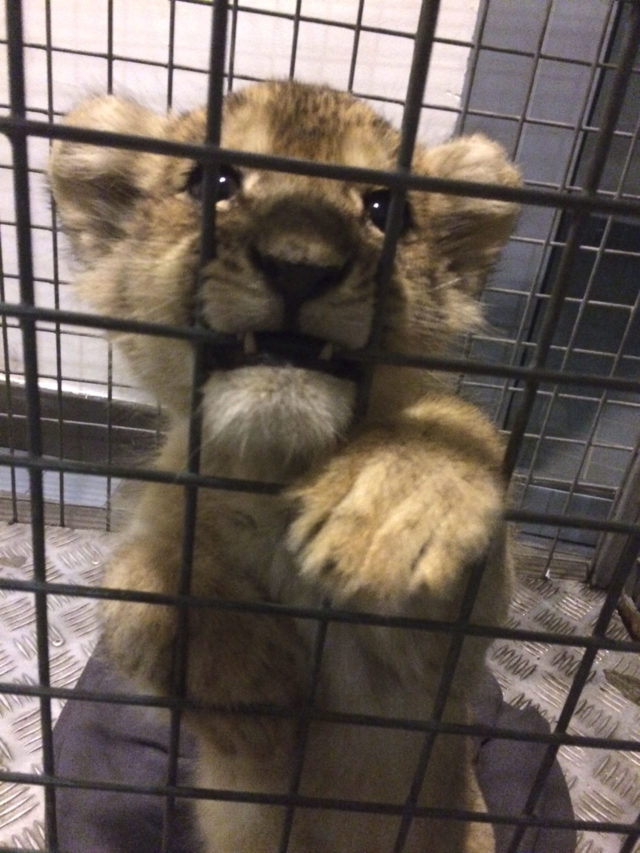 It said the cub has a few health problems but is basically fine.