Israel's defence minister has officially submitted his resignation, leaving the government with the narrowest of parliamentary majorities and paving what looks like a clear path to early elections.
Avigdor Lieberman dispatched a one-sentence letter to prime minister Benjamin Netanyahu, informing him of his decision to step down.
The move, which takes effect in 48 hours, leaves Mr Netanyahu with the support of just 61 out of 120 politicians.
With other coalition partners also flexing their muscles and the opposition parties demanding an early election, the days of Mr Netanyahu's current government seem to be numbered.
Two of them, Moshe Kahlon of the centrist Kulanu Party and Arye Deri of the ultra-Orthodox Shas Party, both urged him to call early elections.
Mr Kahlon told the prime minister that holding elections would be the "right thing to do" in the current environment, and that a new, strong and stable government should be formed, his office said.
Mr Lieberman's abrupt resignation came in protest to a ceasefire reached with Gaza militants that ended two days of intense fighting.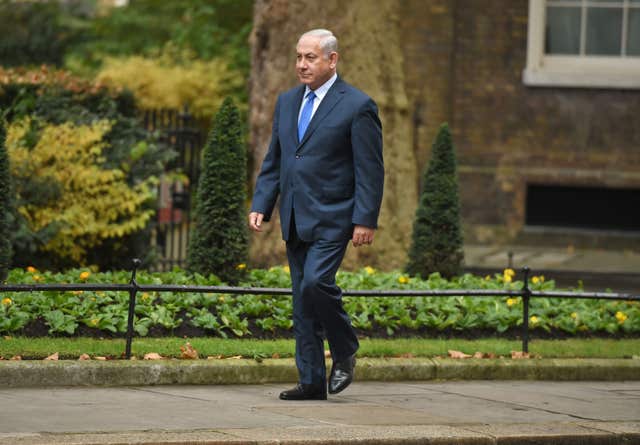 In his live TV announcement on Wednesday, Mr Lieberman lashed out at the government's weakness and termed the ceasefire "surrender to terrorism".
The move immediately set off furious political jockeying, with insiders predicting it marked the opening salvo of a new political campaign.
Parliamentary elections are scheduled for a year from now but Israeli governments rarely serve out their full terms.
The last time that happened was in 1988.