Pakistan summoned the top US diplomat in Islamabad on Tuesday to protest against President Donald Trump's allegation that the country had harboured al Qaida leader Osama bin Laden despite getting billions of dollars in American aid.
According to a statement, Foreign Secretary Tahmina Janjua told the US diplomat, Paul Jones that "such baseless rhetoric … was totally unacceptable".
The statement also claimed that the cooperation from Pakistan's intelligence service had provided initial evidence that helped Washington trace bin Laden.
Washington and Kabul have long accused Islamabad of harbouring militants, a charge it denies.
US commandos killed bin Laden in a May 2011 raid in Abbottabad, Pakistan, where he had been living in seclusion in a house near a well-known military academy.
Pakistan denies it knew bin Laden's whereabouts prior to the raid, which was carried out without its knowledge.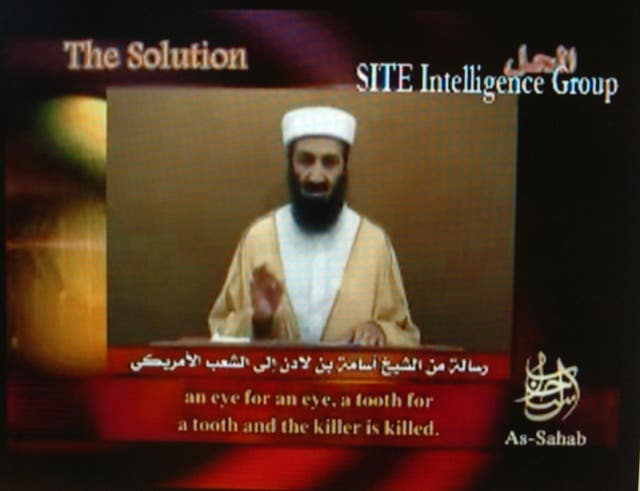 Mr Trump said in an interview with Fox News Sunday that "everybody in Pakistan" knew bin Laden was there and no one said anything despite the United States providing 1.3 billion US dollars a year in aid.
That statement created a furore in Islamabad.
Prime minister and former cricketer Imran Khan fired back, tweeting on Monday that Pakistan suffered 75,000 casualties and lost 123 billion dollars in the US War On Terror, despite the fact that no Pakistanis were involved in the September 11 attacks.
He said the US has only provided a "miniscule" 20 billion dollars in aid.
Ms Janjua went so far as to say that "no other country had paid a heavier price than Pakistan in the fight against terrorism", adding that the US leadership acknowledged on multiple occasions that Pakistan's cooperation helped in "decimating" al Qaida.
"Baseless allegations about a closed chapter of history could seriously undermine" the cooperation that exists today between Islamabad and Washington, she added.