Footballer Dani Alves has been transferred to a new detention centre because of security reasons after being accused of sexual assault, Catalan officials said.
The new detention centre has "smaller residential modules" where it is easier to guarantee the safety and co-existence of inmates.
Authorities said the type of crime that Alves is being accused of was not taken into consideration in the decision to transfer him.
Alves spent three nights at another facility that holds about 200 inmates.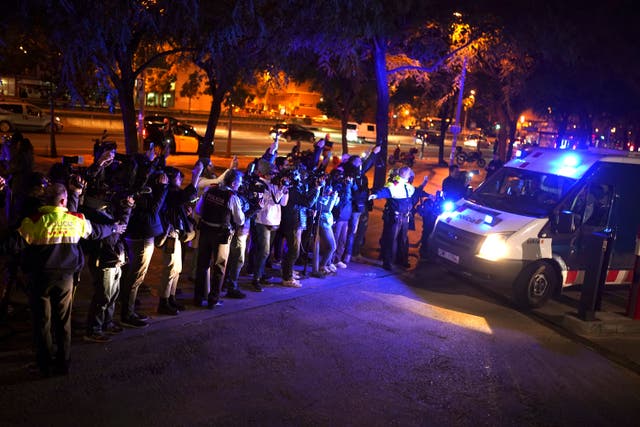 Alves is expected to share a cell with another inmate for now.
The 39-year-old has been accused of sexually assaulting a 23-year-old woman at a nightclub in Barcelona late last year.
A judge ordered the Brazil defender to remain jailed without bail after hearing the testimony of Alves, his accuser and a witness.
He has denied any wrongdoing.
Spanish media reported on Monday that Alves' family was considering making changes to his legal team.
Alves has won 42 football titles, including three Champions Leagues with Barcelona and two Copa Americas with Brazil.
He played in his third World Cup, the only major title to elude him, last month.