Palestinians marched in anger on Friday as they buried the last of 10 people killed by Israeli fire a day earlier, but the likelihood of a major conflagration appeared to ebb after the deadliest Israeli raid in two decades.
Scuffles between Israeli forces and Palestinian protesters erupted after the funeral for a 22-year-old Palestinian north of Jerusalem and elsewhere in the occupied West Bank, but calm prevailed in the contested capital and in the blockaded Gaza Strip.
No serious incidents were reported on Friday, and parties to the conflict appeared not to be interested in escalating the situation.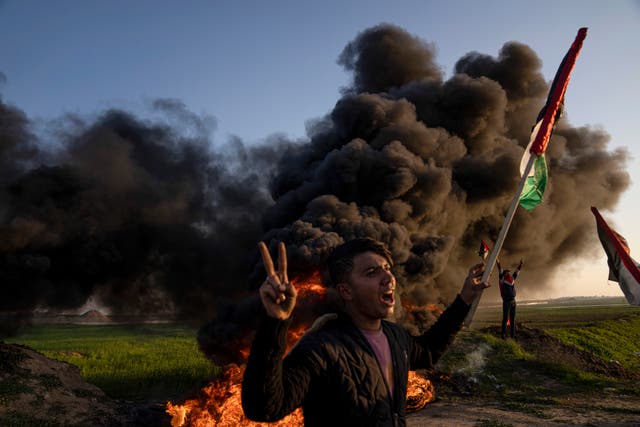 Gaza militants then fired rockets and Israel carried out air strikes overnight, but the exchange was limited, following a familiar pattern that allows both sides to respond without leading to a major flare-up.
Israel's defence minister instructed the military to prepare for new strikes in the Gaza Strip "if necessary" — also appearing to leave open the possibility that violence would subside.
While residents of Jerusalem and the occupied West Bank remained on edge on Friday, midday prayers at the Al-Aqsa Mosque compound, often a catalyst for clashes between Palestinians and Israeli police, passed in relative calm.
At the funeral of the 22-year-old, crowds of Palestinians waved the flags of Fatah, the party that controls the Palestinian Authority, and militant Hamas, which rules Gaza.
In the streets of the town called al-Ram, masked Palestinians threw stones and set off fireworks at Israeli police, who responded with tear gas.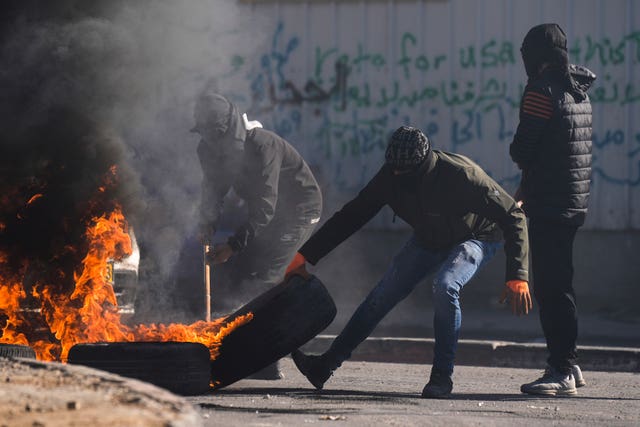 The Palestinians' rockets were fired toward southern Israel, while Israel's non-lethal air strikes were on targets in Gaza, such as training camps and an underground rocket-manufacturing site.
Israeli defence minister Yoav Gallant claimed the military dealt a "tough blow" to Palestinian militants in Gaza and said the army was preparing to strike "high-quality targets… until peace is restored to the citizens of Israel".
Israeli police were out in force in Jerusalem as scores of Muslim worshippers gathered for prayers in the stone courtyard of the Al-Aqsa Mosque and chanted in solidarity with those killed in the Jenin raid.
Tensions at the holy site, revered by Jews as the Temple Mount, have triggered violence in the past, including a bloody Gaza war in 2021. The site is considered the third-most sacred in Islam and the holiest place in Judaism.
Tensions have soared since Israel stepped up raids in the West Bank last spring, following a series of Palestinian attacks.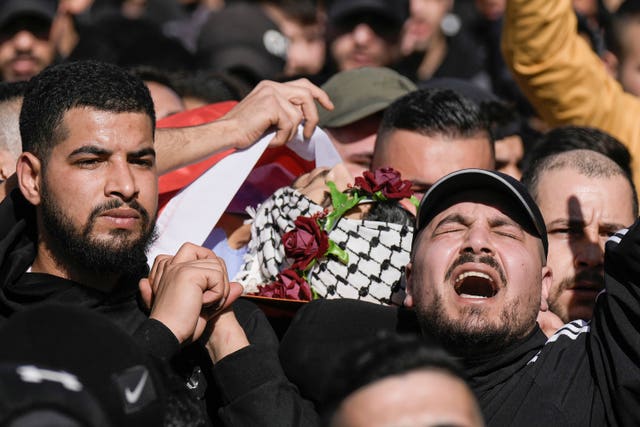 Nearly 150 Palestinians were killed in the West Bank and east Jerusalem last year, making 2022 the deadliest in those territories since 2004, according to Israeli rights group B'Tselem.
Last year, 30 people were killed in Palestinian attacks against Israelis.
So far this year, 30 Palestinians have been killed, according to a count by the Associated Press.
Israel says most of the dead were militants, but youths protesting against the incursions and others not involved in the confrontations also have been killed.