Australia has announced targeted financial sanctions and travel bans against "individuals responsible for egregious human rights abuses" in Myanmar two years after a military junta seized power in the south-east Asian country.
Australia also imposed additional sanctions on Iranian individuals and entities over "abhorrent abuses of human rights", a government statement said.
The Myanmar sanctions target 16 members of the military's governing regime and two military-controlled entities, the government said. The entities are Myanmar Economic Public Holding and Myanmar Economic Corp.
Two successive Australian governments had resisted calls to impose sanctions on Myanmar since the military takeover on February 1 2021, while Sydney economist Sean Turnell, an adviser to Myanmar's elected leader Aung San Suu Kyi, was detained by the military.
Turnell was sentenced to three years in prison for violating Myanmar's official secrets law and immigration law but was released in November as part of a broader prisoner amnesty and deported.
However, the junta issued a decree in December that has circulated on social media, annulling his amnesty and ordering him to appear in a Myanmar court for spreading "misinformation" in the media.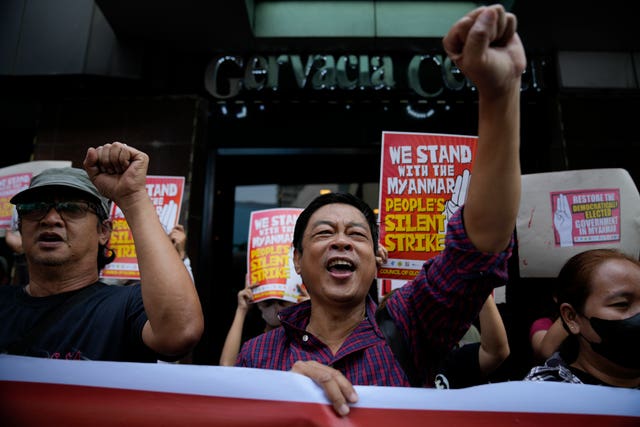 "The Australian government never accepted the basis of Prof Turnell's detention, nor the charges against him, and we are disappointed that he is now being asked to answer for an undefined offence following his release from detention," the statement said.
Turnell has advocated Australian sanctions against Myanmar since his release.
"Sanctions would cause negligible-to-zero effect on the average person in Myanmar and nothing compared to the suffering that's occurred under the junta," Turnell told The Australian newspaper before the sanctions were announced.
The new sanctions against Iran target individuals and entities involved in the violent crackdown on protests since 22-year-old Mahsa Amini died in September last year while being held by the morality police.
The sanctions also target individuals and entities involved in supplying drones to Russia.
Moscow has targeted Ukrainian civilians and civilian infrastructure with Iranian-made drones, the government said.
"Australia stands with the people of Myanmar, the people of Iran and with the people of Ukraine," the statement said.