A total of 35 people have been injured, six of them seriously, after a bus travelling from Poland to Belgium came off a highway in eastern Germany and overturned, officials said.
The accident happened on the A2 highway near Magdeburg, west of Berlin, in the early hours of the morning.
Police said there were 54 people on board, aged between about 10 and 60, German news agency dpa reported.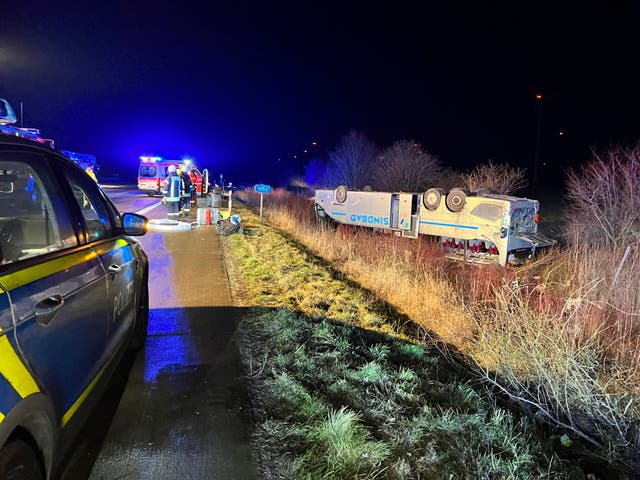 The bus was owned by Polish tour operator Sindbad.
The company's deputy CEO, Bogdan Kurys, said the vehicle was on a regular trip between Warsaw and Belgium, with two drivers on board, according to Polish state news agency PAP.