Russia has unleashed strategic bombers, killer drones and rockets in a barrage of attacks on Ukrainian targets.
The assault comes as a Russian military push that Kyiv says has been brewing for days appeared to pick up pace ahead of the one-year anniversary of the invasion of Ukraine.
Russian forces launched 71 cruise missiles, 35 S-300 missiles and seven Shahed drones since late Thursday, Ukraine's military chief, Gen Valerii Zaluzhnyi said.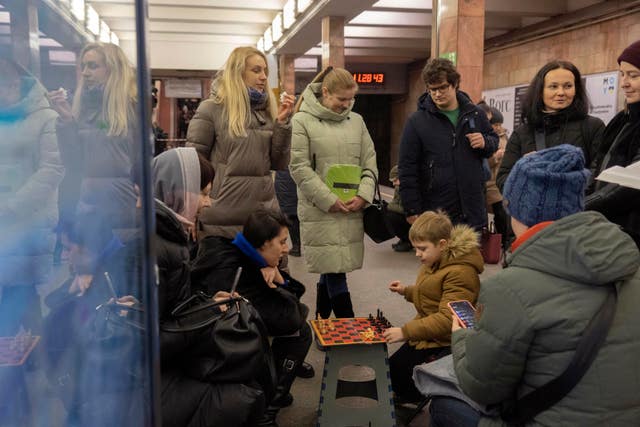 The cruise missiles were launched by Russian Tu-95 strategic bombers and from Russian navy ships in the Black Sea, Gen Zaluzhnyi added, while the S-300 missiles were launched from the Belgorod region just inside Russia and the occupied part of Ukraine's Zaporizhzhia region.
Ukraine's Prime Minister Denys Shmyhal said Moscow once again targeted the power supply in "another attempt to destroy the Ukrainian energy system and deprive Ukrainians of light, heat, water".
He added: "We have sustained damage to high-voltage infrastructure and generation in the western, central and eastern regions, which may cause power outages."
The Kremlin's forces focused their bombardments on Ukraine's industrial east, especially the Luhansk and Donetsk provinces, the Ukrainian military said.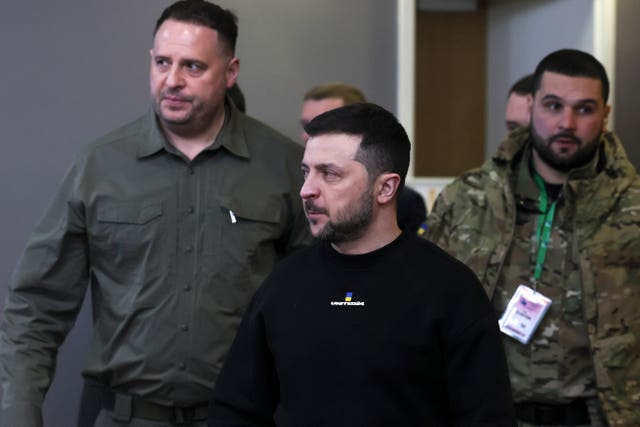 But the barrage went further, taking aim at the capital, Kyiv, and Lviv, near Ukraine's Western border with Poland. It also struck critical infrastructure in Kharkiv, Ukraine's second-largest city in the north-east.
Seven people were wounded there, two of them seriously, regional governor Oleh Syniehubov said.
Air raid sirens went off across much of the country.
The bombardments could be an effort by Russia to soften up Ukraine's defences ahead of a ground assault, which Kyiv believes Moscow is planning in the east. There has been little change in battlefield positions for weeks.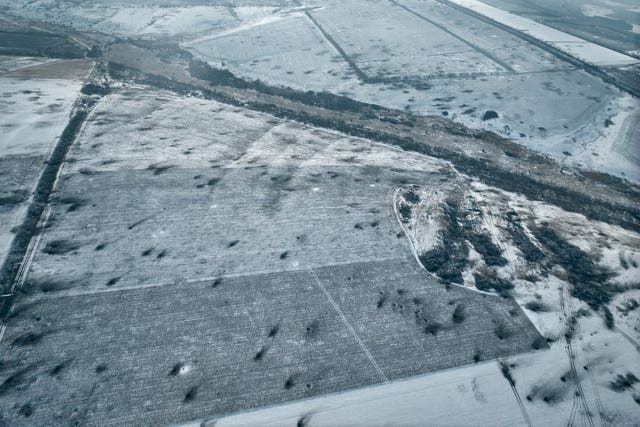 High-voltage infrastructure facilities were hit in the eastern, western and southern regions, Ukraine's energy company Ukrenergo said, resulting in power outages in some areas.
It was the 14th round of massive strikes on the country's power supply, the company said. The last one occurred on January 26 as Moscow sought to demoralise Ukrainians by leaving them without heat and water in the bitter winter.
Zaporizhzhia city council secretary Anatolii Kurtiev said the city had been hit 17 times in one hour, which he said made it the most intense period of attacks since the beginning of the full-scale invasion on February 24 2022.
The Ukraine Air Force said Russia launched up to 35 S-300 anti-aircraft guided missiles on the Kharkiv and Zaporizhzhia provinces.
Those missiles cannot be destroyed in mid-air by air defences but they have a relatively short range so the Russians have used them for attacks on regions not far from Russian-controlled territory.
The Khmelnytskyi province in Western Ukraine was also attacked with Shahed drones, according to regional governor Serhii Hamalii.
Russia has in the past used Iranian-made Shahed drones to strike at key Ukrainian infrastructure and sow fear among civilians, according to Western analysts. They are known as suicide drones because they nosedive into targets and explode on impact like a missile.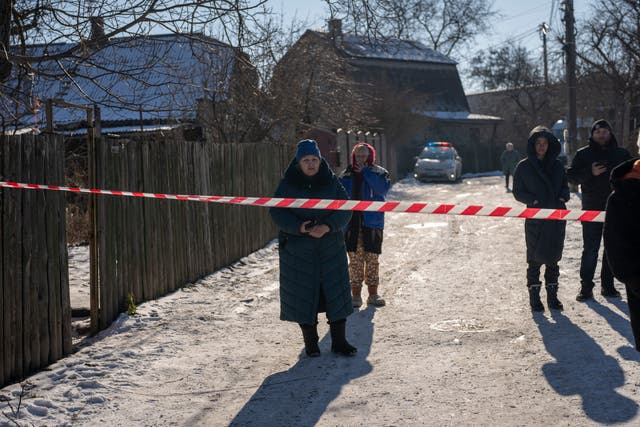 Due to the threat of a missile attack, emergency power outages were enacted in Kyiv city, the Kyiv and Dnipropetrovsk regions, according to private energy operator DTEK.
Moscow's ambitions have narrowed since it launched its full-scale invasion, when the capital Kyiv and the installation of a puppet government were among its targets, and it is now focusing its efforts on gaining full control of the Donetsk and Luhansk regions, collectively known as the Donbas.