A Russian court has sentenced a former regional governor to 22 years in prison after finding him guilty of murder in a case that triggered massive protests two years ago.
Sergei Furgal was convicted of ordering the killing of two business competitors in 2004-2005, before he became the governor of Russia's far eastern Khabarovsk region, as well as involvement in the botched attempt to kill another businessman.
Three other people convicted of involvement in the murders alongside Furgal were handed prison terms ranging from nine and a half to 21 years.
Speaking at his trial earlier this week before the verdict was announced, Furgal, 52, insisted on his innocence and denounced the charges against him, saying they were fabricated by rivals "intoxicated by power and money that can destroy anyone".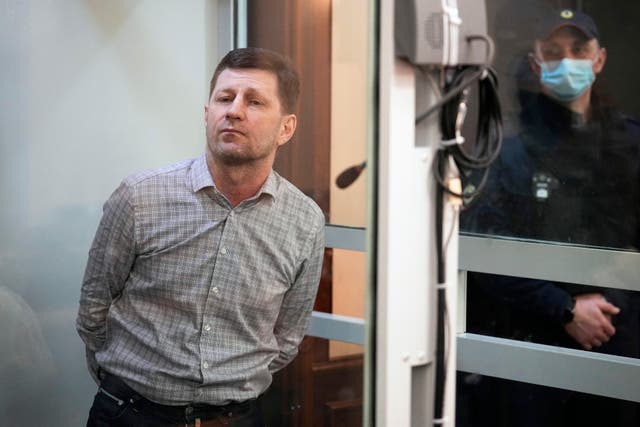 Furgal, a former businessman, was elected Khabarovsk governor in 2018. He was sacked shortly after his arrest in July 2020 and has remained in custody since then.
After his arrest, thousands of protesters rallied in Khabarovsk, a city of 600,000 people on the border with China.
The demonstrators demanded that his trial should be held in the city.
Authorities made no effort to disperse the protests that eventually fizzled out.