An exit poll from the presidential election in ethnically divided Cyprus shows a former foreign minister leading a career diplomat by a tight margin in a run-off vote.
According to Sunday's exit poll by state broadcaster CyBC, Nikos Christodoulides, the ex-minister, garnered 50.5% to 53.5% against 46.5% to 49.5% for veteran diplomat Andreas Mavroyiannis.
Mr Christodoulides campaigned as a unifying force, eschewing ideological and party divisions, while Mr Mavroyiannis positioned himself as the agent of change, ushering in a new political era following a decade of rule by the outgoing president, Nicos Anastasiades.
The exit poll suggests Mr Christodoulides swayed enough voters from the largest Democratic Rally (DISY) party, whose leader Averof Neophytou failed to make it into the run-off.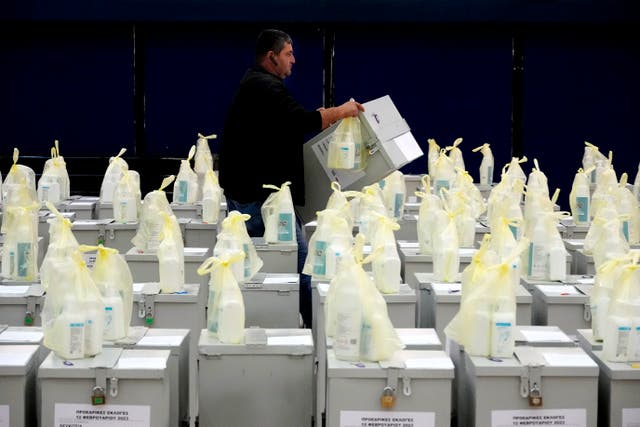 However, many do not want the communist-rooted AKEL, Mr Mavroyiannis' main backer, from regaining a foothold in government with a victory for the diplomat.
The intense strife within the party prompted outgoing president and former DISY leader, Mr Anastasiades, to call for the bickering to stop.
But he also hinted to party members that they should thwart an AKEL-backed government, urging them to safeguard the island's Western orientation and its deepening alliance with the US and maintain fiscal discipline to effectively deal with an influx of migrants that have made Cyprus one of the leading per capita European Union member countries in terms of asylum applications.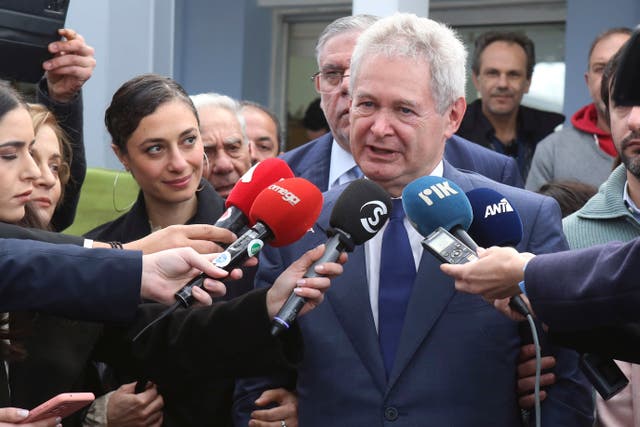 Casting his ballot, Mr Christodoulides again underscored his message of unity as a prerequisite to meeting future challenges.
"The key objective is for us to successfully respond to the Cypriot people's expectations, irrespective of party allegiances, ideological beliefs, whether they are unaligned or new voters."
Mr Mavroyiannis sounded a note of confidence after casting his ballot.
"I think we're doing very well, all the indications are that we'll be the winners and so will Cyprus," he said.
The new president will face the tough challenge of trying to revive stalemated peace talks with breakaway Turkish Cypriots, who declared independence nearly a decade after a 1974 Turkish invasion that followed a coup aiming at union with Greece.
Both Mr Christodoulides and Mr Mavroyiannis were key insiders during the last failed peace drive at a Swiss resort in 2017 as close confidants of Mr Anastasiades.
Both have pointed to Turkey's insistence on maintaining a permanent troop presence and military intervention rights in a reunified Cyprus as the main reason for the unravelling of negotiations.
Mr Christodoulides has said he draws the line at those two Turkish demands, while Mr Mavroyiannis has softened his stance to woo leftist voters who believe more could have been done to reach a deal in Switzerland.