A Pakistani court has issued an arrest warrant for former prime minister Imran Khan as the former cricket star called on his supporters to keep up protests amid a continuing political crisis.
The court in the capital Islamabad that ordered the former premier's arrest said Khan had skipped a hearing on charges of selling state gifts and concealing his assets.
Judge Zafar Iqbal's order came on a day of political drama in Pakistan, as three other courts on Tuesday ruled Khan was immune from arrest on separate charges relating to allegations of terrorism, attempted murder against a rival politician, and corruption.
Tight security and thousands of supporters greeted Khan, 70, as he made his first appearance in Islamabad since being shot in the leg during a protest rally in November.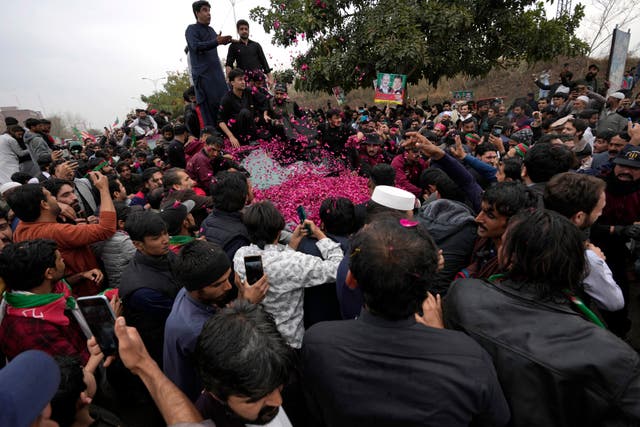 Khan has been leading protests for months now calling for early elections to oust the government of Prime Minister Shahbaz Sharif, who says polls will be held later this year when Parliament completes its five-year term.
Fawad Chaudhry, a senior leader from Khan's Pakistan Tehreek-e-Insaf party, said there was "a serious threat to the security of Imran Khan and thousands of people" as he moved around the capital. He said Khan was being paraded from one court to another in "fake cases".
Khan was ousted from the premiership in April through a no-confidence vote by lawmakers. He has accused Sharif of conspiring with the US to oust him from power, without providing evidence.
Legal problems for Khan have continued to mount. In October, an elections tribunal disqualified Khan from holding public office on charges he sold state gifts and concealed assets as premier.
He was stripped of his seat in the National Assembly, the lower house of Pakistan's Parliament.
Khan has challenged his disqualification and denied wrongdoing.
The latest developments come a day after Islamabad police said they had arrested Amjad Shoaib, a retired army general and Khan ally, on charges of inciting the public and government employees against national institutions.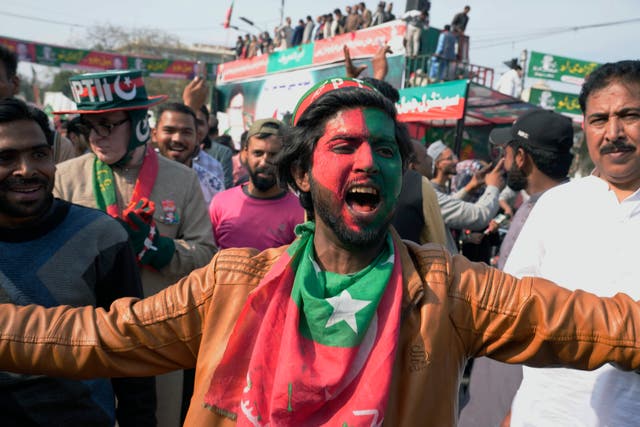 Meanwhile, Pakistan is in talks with the International Monetary Fund to revive a bailout that was originally signed in 2019 when Khan was in power.
On Tuesday, Moody's Investors Service downgraded Pakistan's rating. The action is seen as a warning that Pakistan is more likely to default on its foreign debts.
Moody's assessment was driven by Pakistan's increasingly fragile liquidity and external position that raises default risks to a level consistent with a Caa3 rating.