A second mass shooting has pushed Democrats in Michigan to push for changes to gun laws.
Forty three-year-old Anthony McRae open fired on the Michigan State University campus on the night of February 13, killing three students and wounding five more.
He was armed with two handguns and dozens of rounds of ammunition
The mass shooting has pushed Michigan Democrats, who had already planned to prioritise changes to gun laws, into action.
Democrats are expected to bring a sweeping 11-bill gun safety package before the Michigan legislature this week.
Responding to two mass school shootings in 15 months, the party's leaders say it is only the beginning of gun reform in the state.
"Nothing is off the table," said Democratic state senator  Rosemary Bayer, who leads the firearm safety group.
"But every state has a culture. So I think we're trying to be conscious of Michigan and how we do things."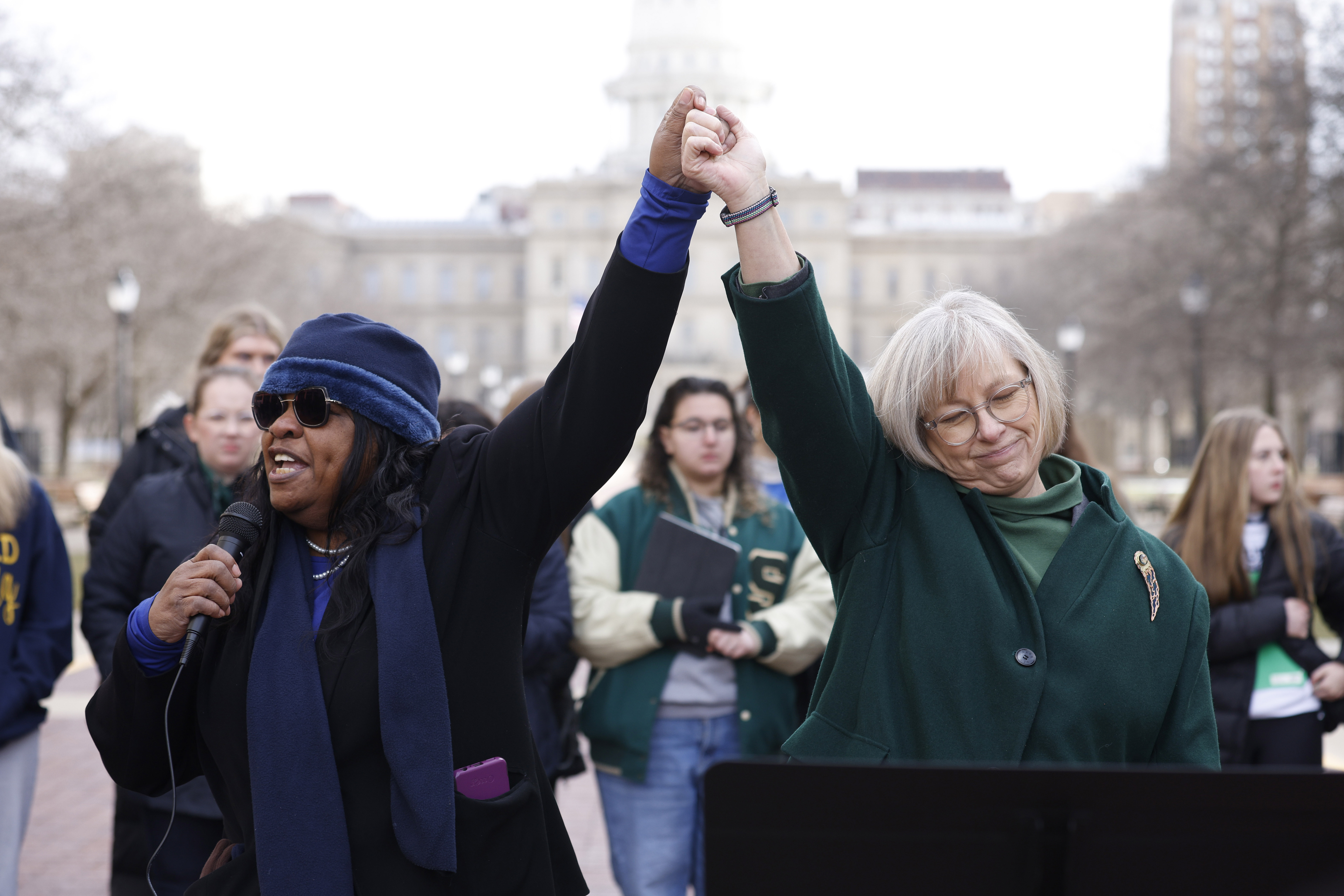 Politicians will consider the package less than three years after protesters armed with guns entered the statehouse.
"Tyrannical government, like we're witnessing here today, is why the Second Amendment is here in the first place," Republican representative Angela Rigas said on the House floor as Democrats voted to approve universal background checks last week.
The bills were introduced in the days following the shooting at Michigan State University.
Students across the vast campus were ordered to shelter for four hours while police hunted for McRae who – when confronted by police – killed himself near his Lansing home.
Students killed in the shooting were Arielle Anderson, 19; Brian Fraser, 20; and Alexandria Verner, 20, all of suburban Detroit.
Much of the package was drawn up by Democrats nearly 15 months ago following a shooting at Oxford High School that left four students dead and seven others injured.
The bills saw little movement with Republicans controlling the House and Senate.
But now, with Democrats in full control of state government for the first time in decades, the bills quickly came before House and Senate committees earlier this month.
Gun violence survivors and the families of victims packed committee meeting rooms and gave evidence to politicians.
"I'm not asking for your pity. I'm asking for your change," Oxford High School senior Reina St Juliana told lawmakers during a hearing on March 2.
Ms St Juliana's younger sister, Hana, was killed in the Oxford shooting.
Krista Grettenberger attended a hearing Wednesday to tell politicians about a phone call she received February 13, from her 21-year-old son, MSU student Troy Forbush.
"My son called my cellphone and said: 'I love you mom. I've been shot. There's a shooter,'" Ms Grettenberger said. her son was critically injured in the shooting, but survived.
"We are victim of a failed system that can't keep guns from those who aim to inflict devastating harm," she said.
Michigan law requires someone buying firearms such as rifles or shotguns to be 18 years or older and at least 21 years old to purchase a handgun from a federally licensed dealer.
Certain licenses allow 18-year-olds to purchase handguns from private sellers.
Police said they found dozens of rounds of ammunition on McRae, the MSU shooter, in addition to two handguns that were legally purchased but never registered.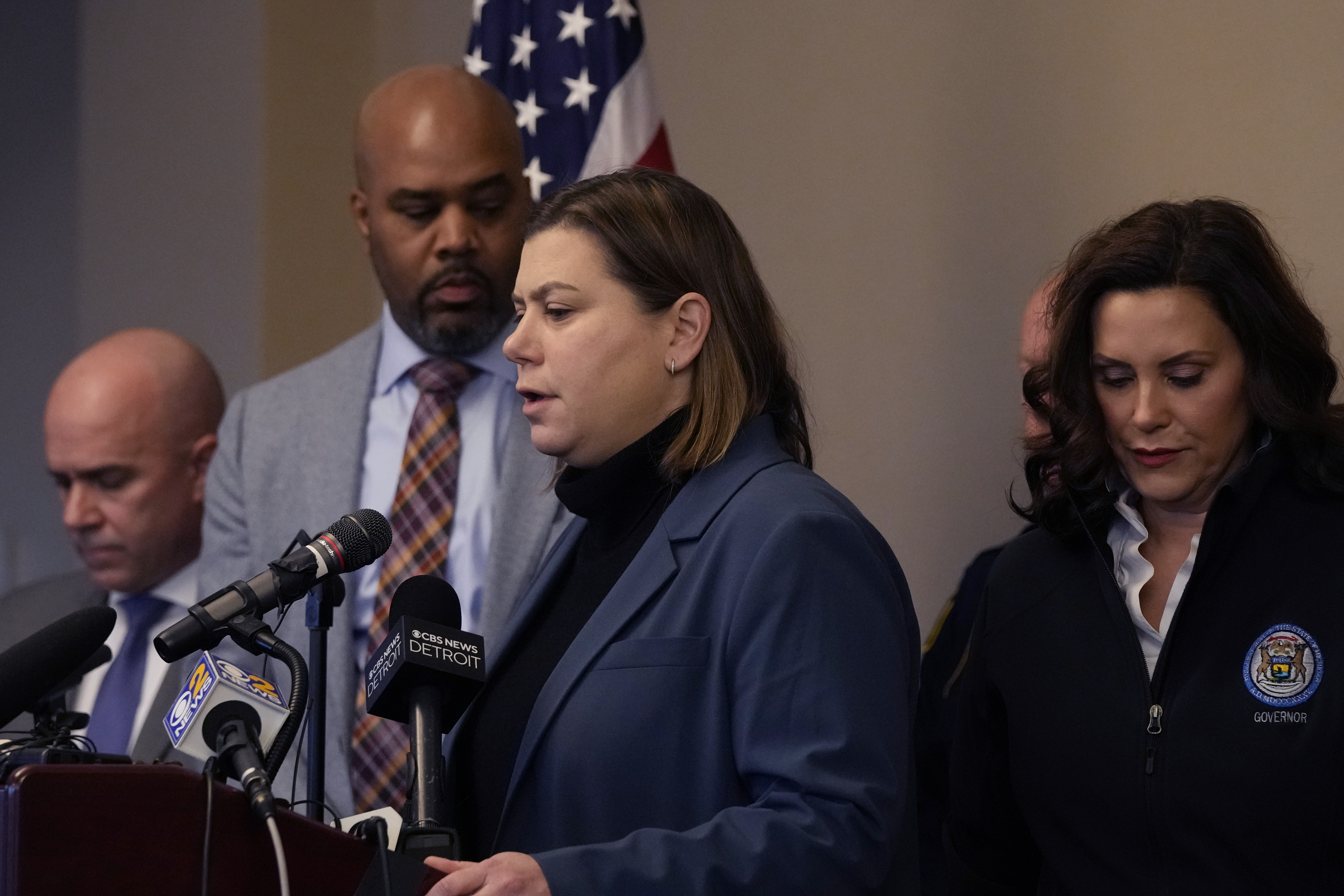 Democrats say safe storage and red flag laws could have stopped the Oxford attack.
"The whole story of Oxford was this kid just grabbed his parents' gun and took it to school and it wasn't locked up. There was no safe, there was no gun lock. There was no check on this kid," said representative Elissa Slotkin, who represents East Lansing.
The student accused in the shooting when he was just 15, Ethan Crumbley, has pleaded guilty to killing four fellow students and wounding seven other people using a gun that he said was purchased by his father.
James and Jennifer Crumbley are charged with involuntary manslaughter. They are accused of making the gun accessible to their son and failing to reasonably care for Ethan when he showed signs of mental distress.
Ms Bayer said she expects legislation implementing universal background checks and safe storage laws to quickly make it through the state Senate, but that Democrats are "still working on" red flag laws.
Republicans argue that current gun laws need to be better enforced, not altered.