Bank stocks tumbled on Monday over worries about what might be next to break, following the second and third largest bank failures in US history.
But many other stocks rose on hopes the bloodletting will force the Federal Reserve to take it easier on the hikes to interest rates that are shaking Wall Street and the economy.
The S&P 500 dipped 0.2% after whipsaw trading, where it careened from an early loss of 1.4% to a midday gain of nearly that much.
The Dow Jones Industrial Average fell 90 points, or 0.3%, while the Nasdaq composite rose 0.4%.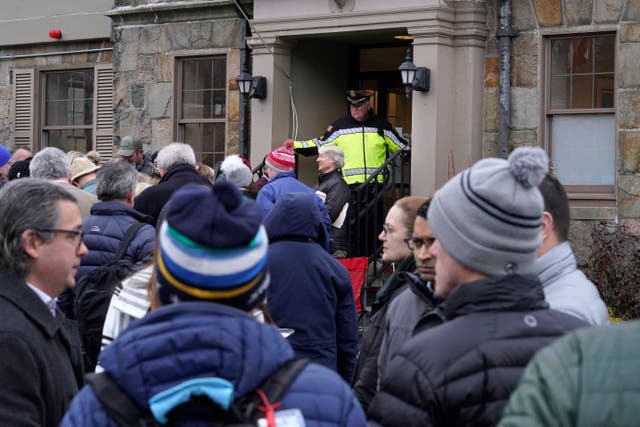 Investors are worried that a relentless rise in interest rates meant to get inflation under control are approaching a tipping point and may be cracking the banking system.
The US government announced a plan late on Sunday meant to shore up confidence in the banking industry following the collapses of Silicon Valley Bank and Signature Bank since Friday.
The most pressure is on the regional banks a few steps below in size of the massive, "too-big-to-fail" banks that helped take down the economy in 2007 and 2008.
Shares of First Republic Bank fell 61.8%, even after the bank said on Sunday it had strengthened its finances with cash from the Federal Reserve and JPMorgan Chase.
Huge banks, which have been repeatedly stress-tested by regulators following the 2008 financial crisis, were not down as much. JPMorgan Chase fell 1.8%, and Bank of America dropped 5.8%.
"So far, it seems that the potential problem banks are few, and importantly do not extend to the so-called systemically important banks," analysts at ING said.
The broader market flipped from losses to gains as expectations built that all the furore will mean the Fed will not reaccelerate its rate hikes, as it had been threatening to do.
Such a move could give the economy and banking system more breathing space, but it could also give inflation more oxygen.
Some investors are calling for the Fed to make cuts to interest rates soon to stanch the bleeding. Rate cuts often act like steroids for the stock market.
The wider expectation, though, is that the Fed is likely to pause or at least hold off on accelerating its rate hikes at its next meeting later this month.
That would still be a sharp turnaround from expectations just a week ago, when many traders were forecasting the Fed could go back to increasing the size of its rate hikes.
The fear was that stubbornly high inflation would force the Fed to get even tougher, and investors were bracing for the Fed to keep hiking at least a few more times after that.
Now, "depending on reactions in financial markets and eventual fallout on the overall economy, we wouldn't rule out that the hiking cycle could even be over and that the next move by Fed officials may be lower not higher", said Kevin Cummins, chief US economist at NatWest.
Higher interest rates can drag down inflation by slowing the economy, but they raise the risk of a recession later on.
They also hit prices for stocks, as well as bonds sitting in investors' portfolios.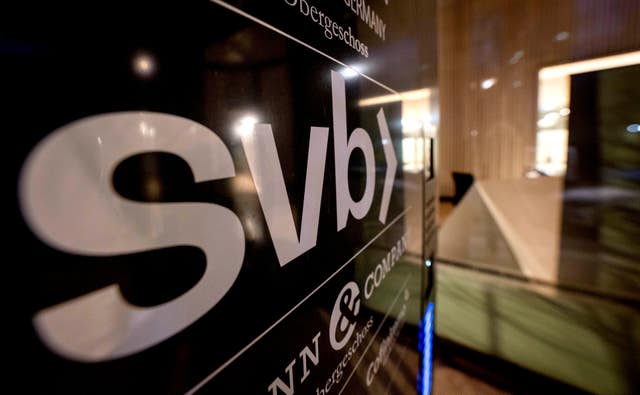 That has effectively drained cash from the system, something Wall Street calls "liquidity".
"Restoring liquidity in the banking system is easier than restoring confidence, and today it is clearly about the latter," said Quincy Krosby, chief global strategist for LPL Financial.
At one point during the morning, a measure of fear among stock investors on Wall Street touched its highest level since October before falling back.
Prices for Treasuries shot higher as investors sought safety and as their expectations grew for an easier Fed. That in turn sent their yields lower, and the yield on the 10-year Treasury plunged to 3.54% from 3.70% late on Friday. That is a major move for the bond market.
The two-year yield, which moves more on expectations for the Fed, had an even more breathtaking drop. It fell to 3.99% from 4.59% on Friday. It was above 5% earlier this month.
Stock markets were mixed in Asia, but the losses deepened as trading headed westward through Europe. Germany's Dax lost 3% as bank stocks across the continent sank.
All told, the S&P 500 slipped 5.83 points to 3,855.76. The Dow fell 90.50 to 31,819.14, and the Nasdaq rose 49.96 to 11,188.84.