Puerto Ricans have broken the Guinness World Record for the most hair dyed, with 192 men going blond to support the US territory's bid to win the World Baseball Classic.
The baseball team's players first dyed their hair blond ahead of the 2017 World Baseball Classic as a joke, unexpectedly unleashing a dyeing craze in Puerto Rico that left pharmacies and beauty supply stores bereft of hair dye.
The tournament is usually held every four years but the pandemic delayed it by two years, so after six years many Puerto Ricans were eager to see if the trend would continue.
The players obliged and repeated the tradition this year, and people on the island of overwhelmingly dark hair once again responded via platinum blond, dirty blond and even burnt orange locks and beards to show their support.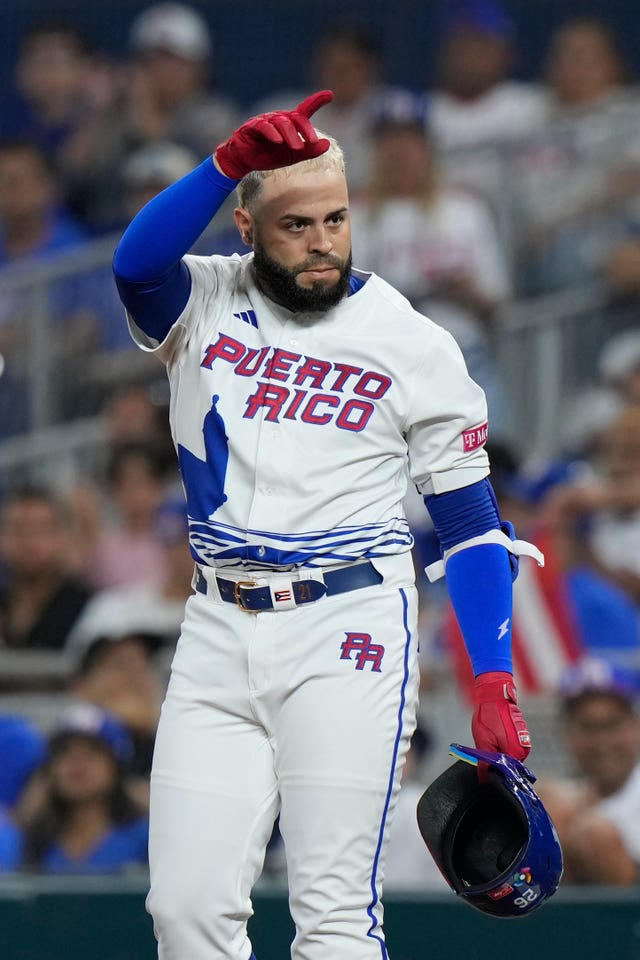 He was one of more than 200 men who showed up for the mass bleaching event on Friday. Some were disqualified for various reasons, including that they did not take the obligatory "before" picture.
Guinness World Record adjudicator Natalia Ramirez noted that a handful were disqualified because they already had white or geying hair.
"If you can't really see a change, it doesn't count," she said.
Participants sat in an outdoor area for up to 45 minutes wearing plastic shower caps as colourists came by.
"I wasn't going to do it but my colleagues pressured me into it," said William Davidowski, a 51-year-old with naturally dark brown hair who works at the insurance company that helped organise the event.
The World Baseball Classic has just started but Mr Davidowski was not sure how long he will stay a blond.
Organisers of the event had eight hours to beat the previous record, set in Buenos Aires, Argentina, in March 2013 when 160 people dyed their hair.
More than five hours after Friday's event began, participant No 161, the man responsible for breaking the record, walked in to the applause and yells of those gathered.
"Let's always support our guys," Tomas Nieves, a 22-year-old air conditioning technician, said in a low whisper, explaining that he was nervous about all the attention.
Team Rubio, as Puerto Rico's team is known, almost adopted another hair colour this year.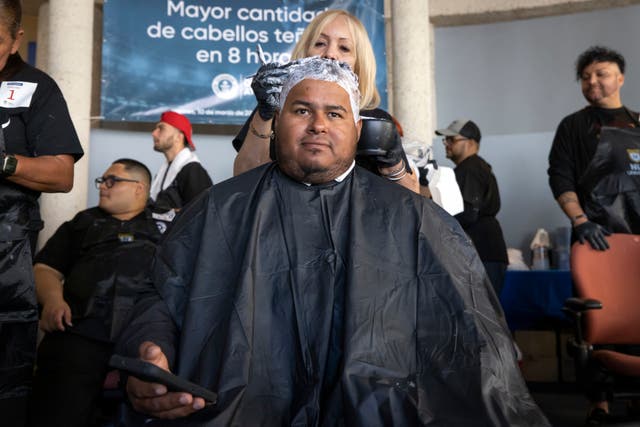 Then Detroit Tigers short stop Javier Baez posted a picture on Instagram with newly dyed blond hair and "that was that," Lindor said.
This time, the team was prepared. It hired five barbers and colourists, compared with the lone barber and colourist from 2017, and a local university that helped organise Friday's event bought 79 pounds of bleach.
"The people of Puerto Rico embraced it. It did them and us well as a team. So why not continue with this tradition?" Yadier Molina, former St Louis Cardinals catcher and Team Puerto Rico's manager, said earlier this week.
It remains to be seen whether all that blond power will translate into a win.
Puerto Rico's first game is on Saturday against Nicaragua.