Floods caused by torrential rains have hit two Turkish provinces that were devastated by last month's catastrophic earthquake, killing at least 14 people and increasing the misery for thousands who were left homeless, officials said.
Rescue teams were still searching for five people reported missing in three locations, interior minister Suleyman Soylu said.
Mr Soylu said 12 people were killed by the floods in the south-eastern Sanliurfa province while two others died in neighbouring Adiyaman province.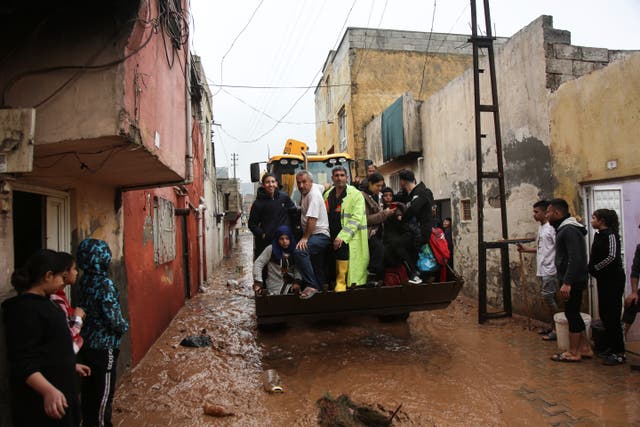 The victims in Sanliurfa included five Syrian nationals whose bodies were found inside a flooded basement apartment and two other people who died inside a van that was trapped at an underpass.
Television footage from Sanliurfa showed floodwaters surging along a street and sweeping away cars, as well as a man being rescued from the underpass.
Several people were evacuated from a drenched camp where earthquake survivors were sheltering in tents.
Patients were also evacuated from a hospital, HaberTurk reported.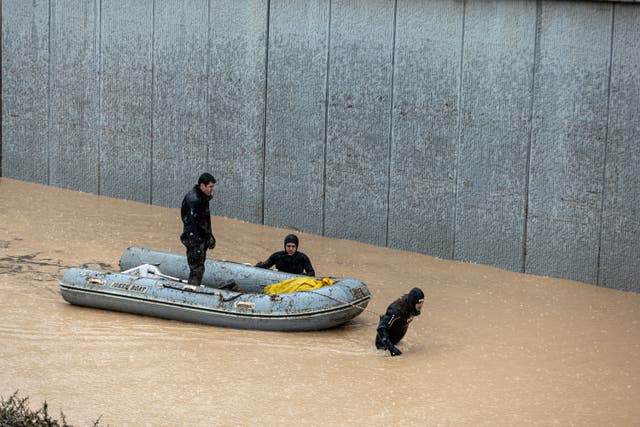 A magnitude 7.8 earthquake struck parts of Turkey and Syria on February 6, killing more than 52,000 people – the vast majority in Turkey.
More than 200,000 buildings in Turkey either collapsed or were severely damaged.