Greece's Prime Minister Kyriakos Mitsotakis has called a May 21 general election despite his party's narrowing lead in opinion polls in the aftermath of the country's worst train disaster.
The February collision between a passenger train and a freight train in northern Greece left 57 people dead and stirred public anger.
The conservative New Democracy party's lead in opinion polls over main left-wing rival Syriza was cut to four points, according to opinion polls.
"The country and its citizens need clear skies… our work continues more boldly and with fewer compromises," Mr Mitsotakis said during a televised cabinet meeting on Tuesday.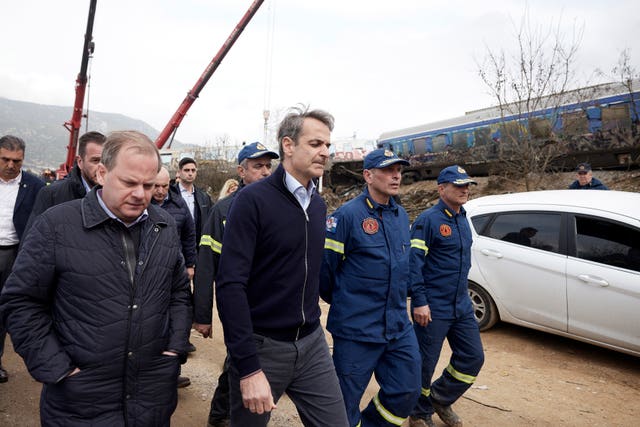 But his reputation has been dented by allegations of wiretapping by state security services, as well as the government's failure to protect rail network safety.
Greece is moving to a proportional representation system that is likely to result in six parties with seats in parliament and the slide in the polls has made a coalition government more likely.
Mr Mitsotakis insisted New Democracy was seeking outright victory.
"Greek men and women, in the elections of May 21, will finally have a choice on whether the country will continue to seek and win the challenge of modernization," he said.
The left-wing Syriza party said it would seek political partnerships but has ruled out forming a coalition with the conservatives.
Spokesman Alexis Charitsis told Antenna television: "At Syriza, we will seek a government of co-operation, even if we have an outright victory.
"The country is facing huge challenges and needs the widest possible social consensus."