Finland's centre-right National Coalition Party has claimed victory with 97.7% of votes counted in Sunday's extremely tight three-way parliamentary race, appearing to beat the ruling Social Democrats led by Prime Minister Sanna Marin.
With the top three parties expected to each get around 20% of the vote, no party is in position to form a government alone.
The National Coalition Party was on top with 20.7%, followed closely by the right-wing populist party The Finns with 20.1%, while the Social Democrats garnered 19.9%.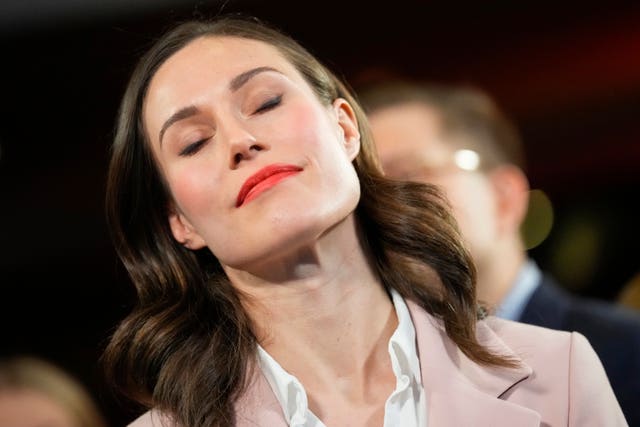 Ms Marin remains popular at home but her party's views on the Finnish economy, which emerged as the main campaign theme, were being challenged by conservatives.
More than 2,400 candidates from 22 parties were vying for the 200 seats in the Nordic country's parliament.