Nato secretary-general Jens Stoltenberg has said Finland will become the 31st member of the military alliance on Tuesday.
The move prompted a warning from Russia that it would bolster its defences near their joint border if Nato deploys any troops in its new member.
"From tomorrow, Finland will be a full member of the alliance," Mr Stoltenberg told reporters in Brussels.
Mr Stoltenberg said he would then invite Finland to do the same.
A flag-raising ceremony to add the Finnish flag to those of the other members will take place at Nato headquarters on Tuesday afternoon.
The former Norwegian prime minister said that on Tuesday afternoon, "we will raise the Finnish flag for the first time here at the Nato headquarters. It will be a good day for Finland's security, for Nordic security, and for Nato as a whole".
Mr Stoltenberg said that Turkey, the last country to have ratified Finland's membership, will hand its official texts to US secretary of state Antony Blinken on Tuesday. Mr Stoltenberg said he would then invite Finland to do the same.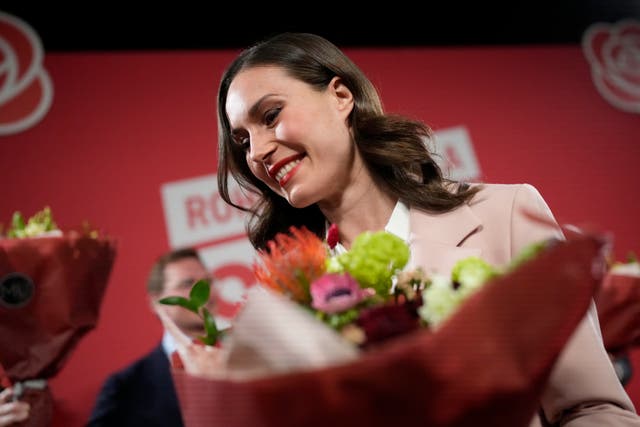 "It is a historic moment for us. For Finland, the most important objective at the meeting will be to emphasize Nato's support to Ukraine as Russia continues its illegal aggression," Mr Haavisto said in a statement.
"We seek to promote stability and security throughout the Euro-Atlantic region."
Russia's deputy foreign minister Alexander Grushko said that Moscow would respond to Finland becoming a Nato member by bolstering its defences if needed.
"We will strengthen our military potential in the west and in the northwest," Mr Grushko said in remarks carried by the state RIA Novosti news agency.
"In case of deployment of forces of other Nato members on the territory of Finland, we will take addition steps to ensure Russia's military security."
The announcement of Finland's entry comes just after Finnish voters gave a boost to conservative parties in a weekend election, depriving left-wing Prime Minister Sanna Marin of another term in office.
Ms Marin had championed her country's Nato accession.
Fearing that they might be targeted after Russia invaded Ukraine a year ago, the Nordic neighbours Finland and Sweden abandoned their traditional positions of military non-alignment to seek protection under Nato's security umbrella.
All 30 allies signed Finland's and Sweden's accession protocols. Turkey and Hungary delayed the process for months but have relented on Finland.
Turkey has sought guarantees and assurances from the two, notably on tackling extremism. Hungary's demands have never been made explicit.
Nato must agree unanimously for new members to join. Nato officials are also keen to bring Sweden within the fold before US President Joe Biden and his alliance counterparts meet in the Lithuanian capital Vilnius on July 11-12.
"Sweden is not left alone. Sweden is as close as it can come as a full-fledged member," Mr Stoltenberg said.