Russia could pull out of a wartime deal that allows the export of Ukrainian grain to global markets if the West fails to remove obstacles to Russian agricultural exports, Moscow's top diplomat has said.
The deal, brokered by the United Nations and Turkey in July, unblocked shipments stuck in Ukraine's blockaded and mined ports, alleviating rising food prices and the threat of hunger in some countries.
A separate agreement aimed to facilitate the export of Russian fertilisers and grain. Moscow has repeatedly complained that the deal failed to work for Russian agricultural exports, which have had trouble reaching world markets due to western sanctions.
Speaking at a joint news conference with his Turkish counterpart, Russian foreign minister Sergei Lavrov told reporters that Russia had agreed last month to extend the deal for 60 days – instead of the 120 days set under a previous extension – to send a warning to the West.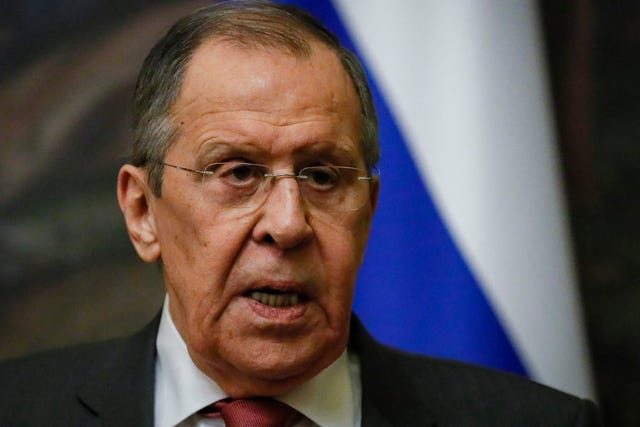 "We made a small escalatory move and offered to extend the deal only for 60 days on the assumption that if there is no change in removing the obstacles to the exports of Russian fertilisers and grain, we would think whether the deal is needed."
He shrugged off the West's argument that Russian food and fertilisers are not subject to sanctions. He noted that "obstacles related to financing, logistics, transportation and insurance of Russian exports have remained and even have grown tougher".
Experts say private shipping and insurance companies remain cautious about handling Russia's commodities amid the war in Ukraine, although its wheat shipments were at or near record highs in November, December and January, according to financial data provider Refinitiv.
Mr Lavrov said the West has effectively blocked the UN-Turkey agreement on Russian agricultural exports and "that's why we've asked for letters of comfort from certain governments".
Instead of agreeing to another extension later this year, Russia may decide to co-operate directly with Turkey and Qatar to ensure grain gets to the countries that need it.
Turkish foreign minister Mevlut Cavusoglu, whose country joined the UN and Ukraine in pressing for a 120-day extension before the deal on Ukrainian exports expired last month, said he and Mr Lavrov "agreed that the obstacles to the export of Russian grain and fertiliser should be removed immediately".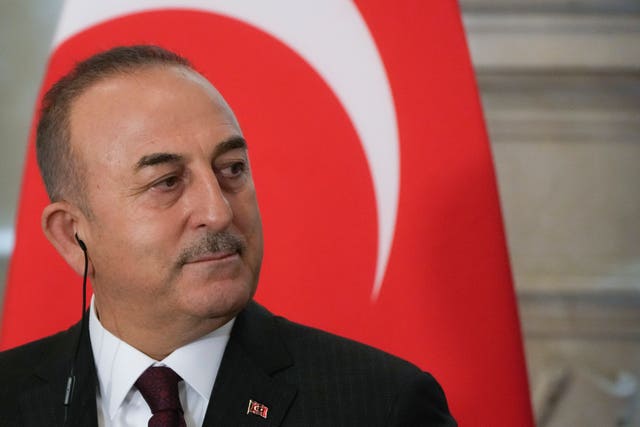 Mr Lavrov's warning echoed one from Russian President Vladimir Putin, who said last month that Moscow could end its participation in the initiative if its conditions were not met. He said Russia expected the facilitation of exports of its own agricultural products as part of a package agreement.
Mr Lavrov and Mr Cavusoglu also discussed Russian efforts to forge a reconciliation between Turkey and Syria. Earlier this week, Moscow hosted the deputy foreign ministers of Turkey, Syria and Iran to facilitate the rapprochement.
Turkey has backed armed opposition groups that have sought to overthrow President Bashar Assad's government during the Syrian civil war. Ankara has control over large areas in north-western Syria, and Damascus is pressing for the withdrawal of Turkish forces as a prerequisite for a normalisation of ties.
Turkey is looking for security guarantees, including regarding Kurdish militants in Syria that Ankara considers to be terrorists.
"We know that not all issues can be settled in one or two meetings," Mr Cavusoglu said. "But the dialogue needs to continue and it would be beneficial if the consultations continue in the same way."