The Moscow-appointed leader of Crimea has said the region is on guard for what may be an impending Ukrainian counter-offensive.
Sergei Aksyonov told reporters that Russian forces in Crimea had built "modern, in-depth defences" and had "more than enough" troops and equipment to repel a possible Ukrainian assault after 13 months of war following Russia's full-scale invasion.
"We cannot underestimate the enemy, but we can definitely say that we are ready and that there will be no catastrophe," he said.
His comments came days after Ukrainian president Volodymyr Zelenskyy reaffirmed Kyiv's intention to take back the Black Sea peninsula that Russia illegally annexed from Ukraine in 2014.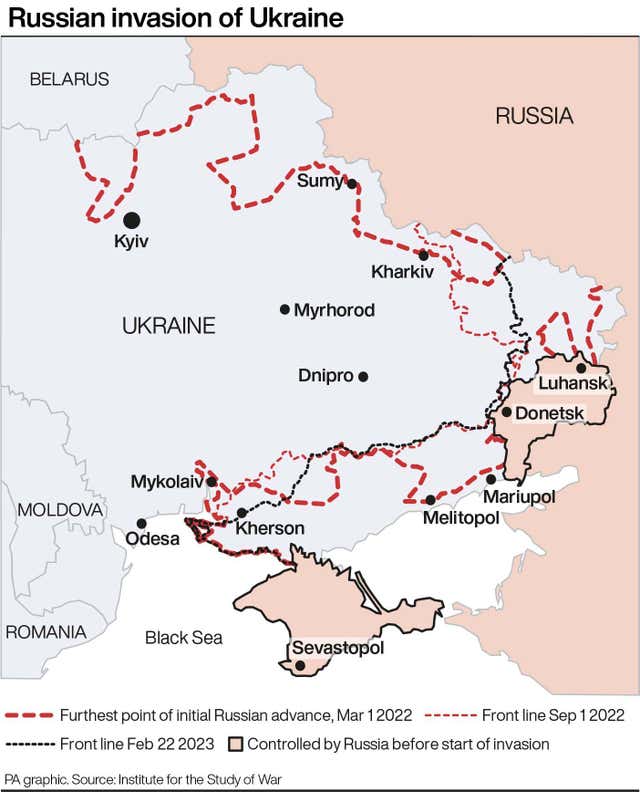 Satellite images published last week showed a complex web of trenches and other fortifications dug near Medvedivka, a small town near a crossing between Crimea and mainland Ukraine, suggesting Russian concerns about a possible Ukrainian attack there.
Military analysts expect Kyiv to take advantage of improving weather to seize the battlefield initiative with new batches of Western weapons, including scores of tanks, and fresh troops trained in the West.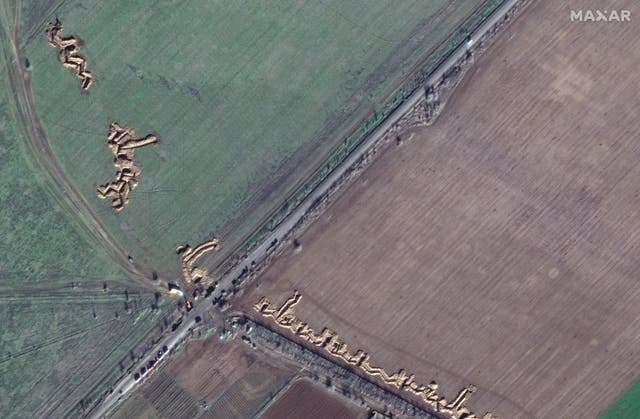 However, Kyiv's forces face a formidable challenge to dislodge Russian forces. They are set to encounter minefields, anti-tank ditches and other obstacles, while extensive trench systems provide cover for Moscow's troops.
The Kremlin wants Kyiv to acknowledge Russia's sovereignty over Crimea and also recognise September's annexation of the Ukrainian provinces of Donetsk, Kherson, Luhansk and Zaporizhzhia.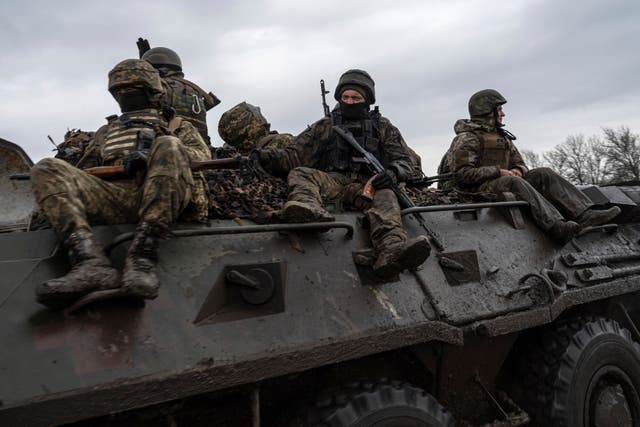 The Ukraine-held parts of the four provinces have felt the brunt of Russian bombardments in recent months, and seven civilians were wounded by Russian shelling in Donetsk and Kherson on Monday and overnight, the presidential office reported on Tuesday.
Russia also used Su-35 aircraft to launch strikes on two towns in the Zaporizhzhia region, the head of the Ukrainian presidential office said.
Andriy Yermak said in a Telegram post that local authorities were assessing the damage in the towns of Orikhiv and Huliaipole, each of which had a pre-war population of just under 14,000.
Russian artillery also hit a church in Kherson, blowing out its windows and damaging its roof and walls, the Ukrainian regional military administration reported on Telegram. It said there had been no casualties.