The father of a a Russian girl who was sent to an orphanage after drawing an anti-war sketch at school has been extradited from Belarus back to Russia, a human rights group reported.
Alexei Moskalyov fled house arrest just before his sentencing hearing last month in the town of Yefremov, south of Moscow, and was detained in Belarus two days later.
According to the Belarusian human rights centre Viasna, when visitors tried to find Mr Moskalyov in a Belarussian prison on Wednesday, they were told he had been extradited to Russia, where he faces two years in prison
Mr Moskalyov, 54 was charged over social media posts criticising the war in Ukraine under a law adopted days after Russian troops invaded in February 2022. He rejected the accusations.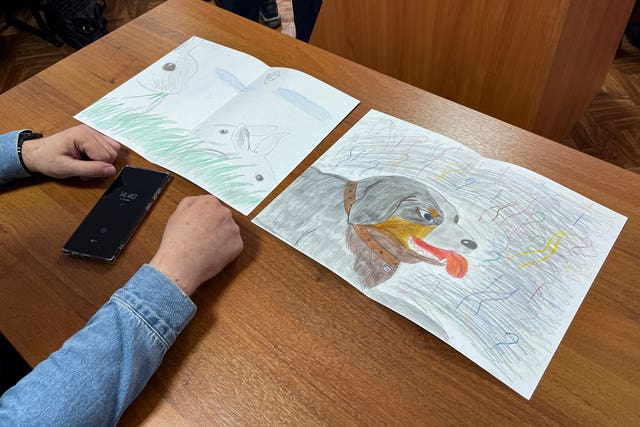 According to his lawyer and supporters, Mr Moskalyov's troubles began after his daughter drew a picture at Yefremov School No 9 that depicted missiles flying over a Russian flag at a woman and child.
The drawing also featured the words "No to war" and "Glory to Ukraine".
Mr Moskalyov was fined and convicted over his social media posts.
The Kremlin has been cracking down on dissent, targeting anyone who criticises the war.