Emmanuel Macron has said protests in France and the Netherlands are a social price that has to be paid as the two governments push ahead with reforms.
"We must sometimes accept controversy," the French president said. "We must try to build a path for the future."
He was speaking to members of the French community in Amsterdam on the second day of a state visit which has been dogged by small protests against his unpopular pension reform, which will raise the retirement age from 62 to 64.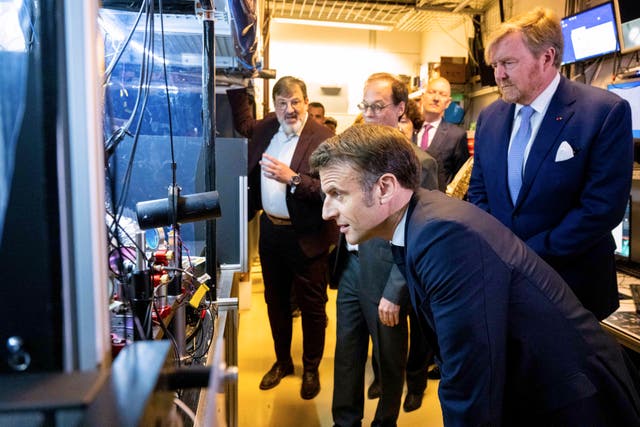 In the Netherlands, farmers and their supporters protested for months about plans to rein in emissions of nitrogen oxide.
At times last year, farmers used tractors to blockade supermarket warehouses, torched bales of hay alongside roads and dumped waste including manure and asbestos on highways.
A populist pro-farmer political party made major gains in recent provincial elections in the Netherlands.
"Sometimes in France we think that we are the only country where there are protests," Mr Macron said in his speech in Amsterdam. "You who live here know very well that there is also a strong, profound protest movement here."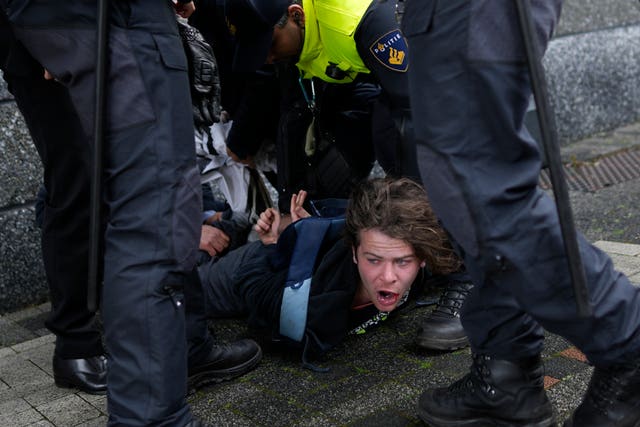 It was the second day that protesters had targeted him. On Tuesday, demonstrators shouted and held up banners at the start of a speech in The Hague.
The incident on Wednesday happened as Mr Macron arrived with Dutch King Willem-Alexander at the university's science park to visit its Quantum Gases and Quantum Information Lab to discuss quantum technology.
The protester was tackled by a military officer and police before being restrained and taken to a nearby police vehicle. Mr Macron's visit continued after the man and another protester were detained.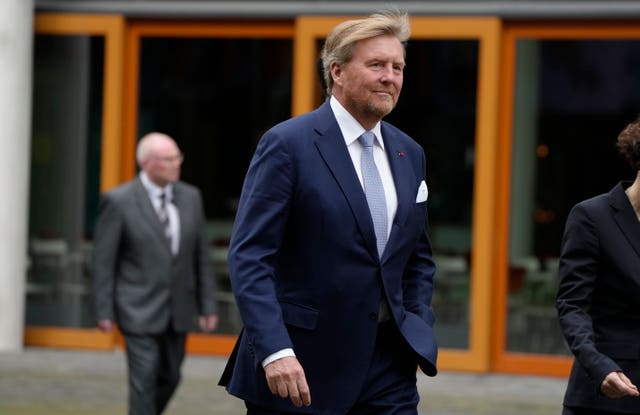 They then toured the Anne Frank House, a museum in the canal-side building where the Second World War Jewish diarist hid with her family from Nazi occupiers until they were discovered and deported to death camps. Only Anne's father Otto survived.
Earlier, French and Dutch ministers signed an agreement to strengthen cooperation in moves to develop digital technology and make the countries' industrial sectors more sustainable.
The Pact for Innovation and Sustainable Growth aims to promote partnerships in areas including "semiconductors, quantum, critical raw materials, sustainable mobility and energy infrastructure", the Dutch government said in a statement.