Israeli demonstrations against the government's plan to overhaul the judiciary have continued on Saturday, despite Prime Minister Benjamin Netanyahu's decision to pause the contentious proposals.
Tens of thousands of people participated in the main protest held in the central city of Tel Aviv, while smaller demonstrations took place across the country.
Bending to the mass protests, Mr Netanyahu paused the overhaul plans in March, saying he wanted "to avoid civil war".
The plan would give the Prime Minister, who is on trial on corruption charges, and his allies in Israel's most hard-line government the final say in appointing the nation's judges.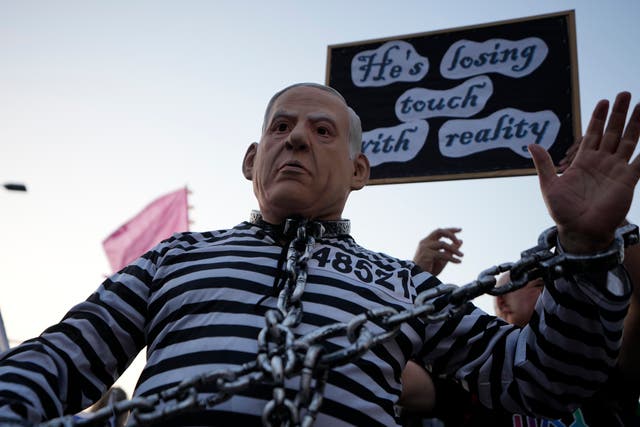 Opponents say it will destroy a system of checks and balances by concentrating power in the hands of Mr Netanyahu and his allies in parliament.
They also say that Netanyahu has a conflict of interest at a time when he is on trial.