The ecumenical patriarch of the Eastern Orthodox Church, based in Istanbul, fulfilled a 10-year promise to mark Easter on the Turkish island of Gokceada where he was born.
In candle-lit masses held over three days, Ecumenical Patriarch Bartholomew I presided over services that brought together Orthodox Christian believers from the Aegean island and abroad.
About 200 visitors and locals attended the services. Many of them were returning Greeks whose families lived on the island in the past but had since left. Others had also travelled from abroad while a few lived on the island.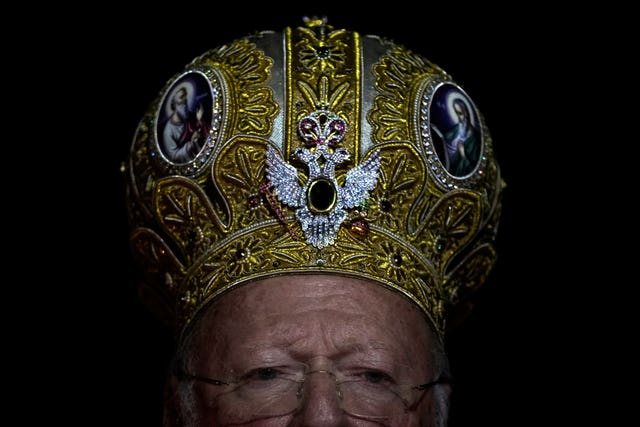 The Good Friday service was at the Church of the Annunciation of the Theotokos, which was also attended by Greece's Foreign Minister Nikos Dendias.
The 83-year-old Bartholomew I, who is considered first among equals in Orthodox patriarchy, was born in Gokceada, known as Imvros in Greek. His family home in Zeytinlikoy sits among olive trees on a hill overlooking the island's downtown.

"I always feel pain when I am away from the island. This is a place that I visit with tears in my eyes that stirs and also calms my soul and fills me with emotion," Bartholomew I told worshippers during the church service on Sunday.
On the last Easter he held on the island in 2013, the patriarch promised to return in 10 years if his health allowed.
"It's been 69 years since I left the seminary here after completing my studies … We left our sweet homeland, the church bells, the humble chapels, the familiar pathways and the familiar faces. But the (island) was never out of my thoughts and out of my heart. It will be there til I die," the patriarch added.
Another stop of the visitors' tour was a coffee shop that previously housed the patriarch's father's barbershop. A memorial with pictures of Bartholomew I and portraits of his father was kept there along with the barber's chair.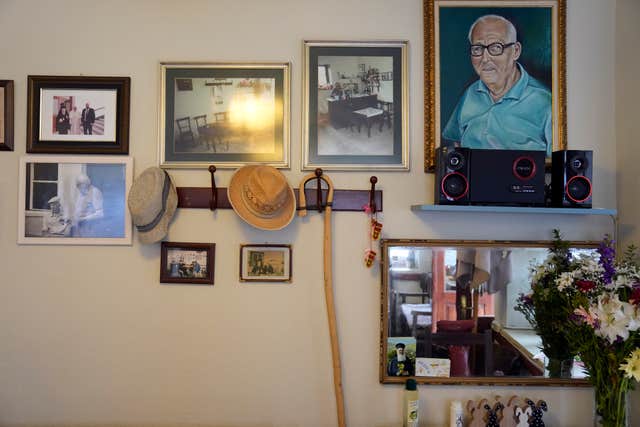 Following the Turkish war of independence, the island became part of the nascent Turkish Republic with the 1923 peace treaty of Lausanne and is the country's largest island.
The numbers of ethnic Greeks living on the island have dwindled over the decades, first with population exchanges after Lausanne and later amid ethnic and political tensions between Turkey and Greece, like the war in Cyprus. Several hundred ethnic Greeks currently live on the island.
About 300 million Orthodox Christians around the world are celebrating Easter on Sunday, a week later than other Christians.