Anti-vaccine activist Robert F Kennedy Jr has launched his longshot bid to challenge US President Joe Biden for the Democratic nomination next year.
Mr Kennedy, a member of one of the country's most famous political families who has in recent years been linked to some far-right figures, kicked off his campaign in Boston on Wednesday and likened his campaign to the American revolution.
"My mission over the next 18 months of this campaign and throughout my presidency will be to end the corrupt merger of state and corporate power that is threatening now to impose a new kind of corporate feudalism in our country," Mr Kennedy said.
Self-help author Marianne Williamson is also running for the Democratic nomination.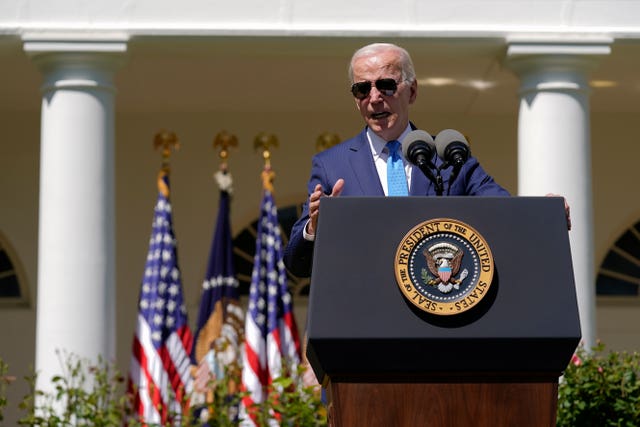 He is expected to have a glide path to the nomination, with much of the Democratic establishment behind him.
Mr Kennedy is a nephew of President John F Kennedy and the son of his brother Robert F Kennedy, both of whom he repeatedly referenced during his lengthy speech.
He was once known most as an environmental lawyer who worked on issues such as clean water.
But over the past nearly two decades, he has become one of the leading voices of the anti-vaccine movement.
Mr Kennedy's work has been described by members of his own family and public health experts as misleading and dangerous.
His efforts intensified after the pandemic and development of the Covid-19 vaccine, and an Associated Press (AP) investigation in 2021 showed he had linked up with anti-democratic figures and other groups.
He has appeared at events pushing the lie that the 2020 presidential election was stolen and with people who cheered or downplayed the insurrection at the US Capitol on January 6 2021.
A photo posted on Instagram showed Mr Kennedy backstage at a July 2021 Reawaken America event with former president Donald Trump's ally Roger Stone, former national security adviser Michael Flynn and anti-vaccine profiteer Charlene Bollinger.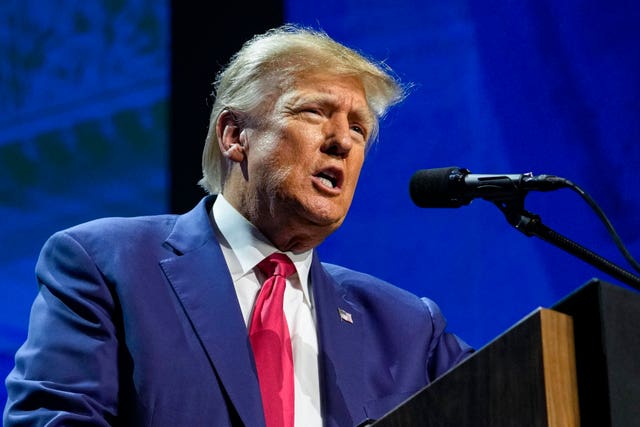 Mr Kennedy has been a guest on Infowars, the channel run by conspiracy theorist Alex Jones, and on the War Room podcast hosted by longtime Trump ally Steve Bannon, where he promoted his bestselling 2021 book, The Real Anthony Fauci, in which he accused the US's top infectious disease doctor of participating in "a historic coup d'etat against Western democracy".
The AP documented how Mr Kennedy and his anti-vaccine group, Children's Health Defence, had capitalised on the Covid-19 pandemic – raking in funding and followers in the US and abroad, and doubling its revenue from 2019 to 2020.
Researchers have found that the group is among the most influential spreaders of anti-vaccine misinformation, and the AP found traffic to its website had soared.
In the second year of the pandemic, Children's Health Defence continued its huge growth, according to a more recent filing with charity regulators in California.
Revenue more than doubled from seven million dollars in 2020 to 16 million dollars in 2021.
Facebook and Instagram removed the accounts of Children's Health Defence for spreading misinformation.
Mr Kennedy has repeatedly invoked Nazis and the Holocaust when talking about measures aimed at mitigating the spread of Covid-19, such as mask requirements and vaccine mandates.
He has apologised for some of those comments, including when he suggested that people in 2022 were worse off than Anne Frank, the teenager who died in a Nazi concentration camp after hiding with her family in a secret annex in an Amsterdam house for two years.