A man has been charged with murder after four people were shot dead in a Maine home and three others were shot and wounded on a highway 25 miles away, police said.
Joseph Eaton, 34, of Bowdoin, was charged with four counts of murder on Tuesday, but police declined to discuss a possible motive. Mr Eaton was expected to appear in court this week.
The identities of the four people found dead in a home in Bowdoin have also not been released.
They were discovered a short time before three people were shot in their vehicles to the south on Interstate 295 in Yarmouth, authorities said.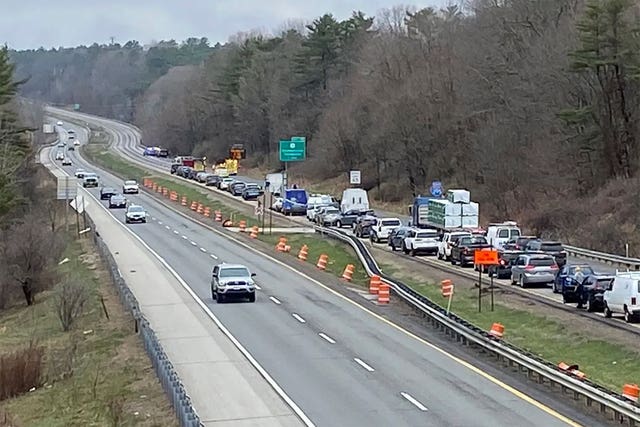 The highway shootings led to a heavy police presence in Yarmouth, including officers carrying rifles. At one point, heavily armed officers peered inside the trunk of a car that had apparent bullet holes in the windscreen at a slip road. Witnesses told reporters they saw one person in handcuffs.
Yarmouth is a community of 9,000 about 12 miles north of Portland, the state's largest city. Bowdoin is a rural farming community with about 3,000 residents.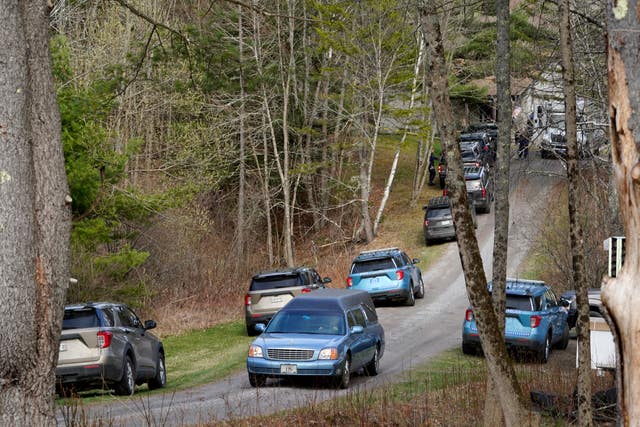 In Yarmouth, traffic backed up on the interstate as police shut down the southbound lanes, and state, county and local police canvassed the area. Representatives for the Maine Department of Transportation said they closed the southbound side of I-295 in Yarmouth in late morning at the request of state police.
Police briefly ordered people in nearby neighbourhoods to take shelter.