Former UN secretary-general Ban Ki-moon has called for an immediate end to violence in Myanmar after a surprise meeting with the military leaders of the south-east Asian nation.
Mr Ban met on Monday in the Myanmar capital Naypyitaw with the leader of the military government, Senior General Min Aung Hlaing, and other top officials.
His mission was made on behalf of a group of elder statesmen that engages in peacemaking and human rights initiatives around the world.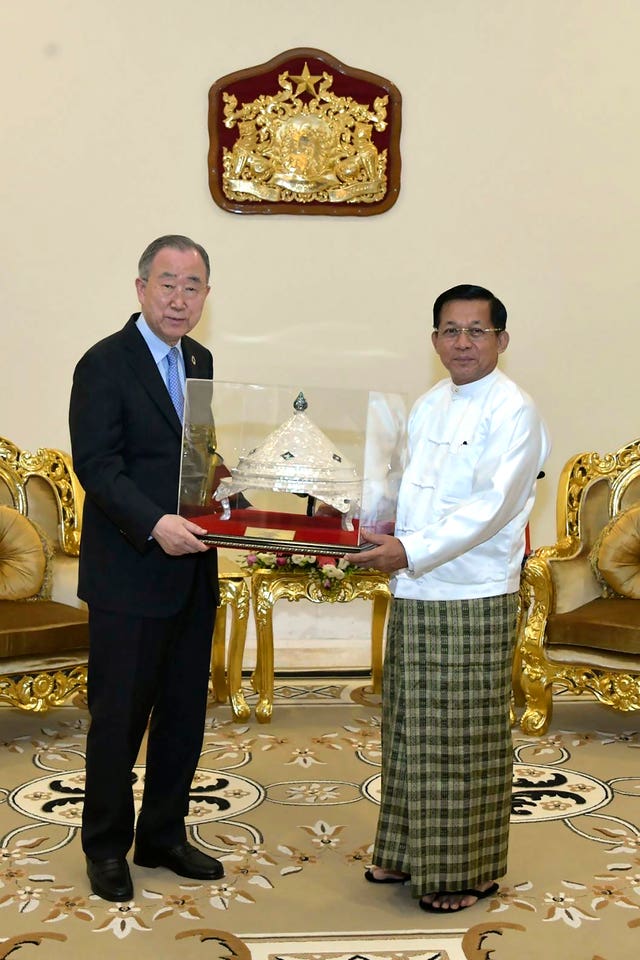 A statement released on Tuesday by the group quoted Mr Ban as saying his meetings were "exploratory".
It said Mr Ban, who flew to Bangkok from Naypyitaw on Monday night, stressed the need to implement a peace plan by the 10-member Association of Southeast Asian Nations (Asean) and the United Nations to stop the violence between the military and the pro-democracy resistance forces following the army's 2021 ousting of the civilian government led by Aung San Suu Kyi.
"Asean member states and the wider international community need to show unity and resolve in their commitment to peace and democracy in Myanmar, which is a source of serious international concern," Mr Ban said.
"With patient determination, I believe a way forward can be found out of the current crisis. The military must take the first steps."
The statement also said Mr Ban "supported the international community's calls for the immediate release by the Myanmar military of all arbitrarily detained prisoners, for constructive dialogue, and for utmost restraint from all parties".
Ms Suu Kyi, 77, was jailed for 33 years after the takeover on charges widely seen as being trumped up by the military to keep her from playing an active role in politics.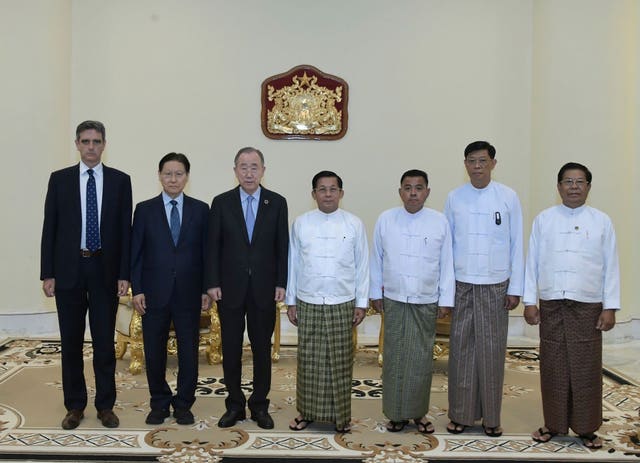 Myanmar has been wracked by violent unrest since the army's takeover, which prevented Ms Suu Kyi's National League for Democracy party from beginning a second term in office. The takeover was met with massive public opposition, which security forces quashed with deadly force, in turn triggering widespread armed resistance.
Myanmar's military government has spurned most previous outside initiatives calling for negotiations as an infringement on Myanmar's sovereignty, and generally describes most of the pro-democracy opposition as terrorists.
State television MRTV reported on Monday night that Mr Ban and Mr Min Aung Hlaing exchanged views on the situation in Myanmar in a "friendly, positive and open discussion".
It did not report details of the meeting, which it said was also attended by the ministers of defence and foreign affairs.