A California man accused of killing three teenage boys by intentionally ramming their car after they played a doorbell-ringing prank on him has been found guilty of murder.
Anurag Chandra was convicted at a Riverside County court of three counts of first-degree murder and three counts of attempted murder.
"The murder of these young men was a horrendous and senseless tragedy for our community. I thank the jury for their verdict. This is an important step towards justice," said county district attorney Mike Hestrin.
The victims, who were all 16 years old, were among six teenagers inside a Toyota Prius on January 19 2020 when Chandra intentionally rammed their vehicle off the road and fled, prosecutors said.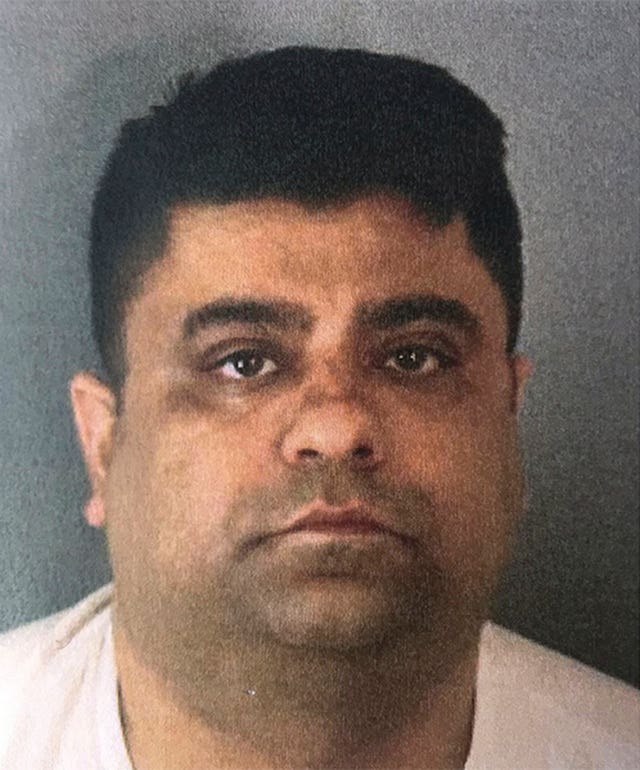 The friends had dared one boy to either jump into a pool at night or play "ding dong ditch".
Chandra, who did not know the teenagers, testified at trial that one of the boys rang his doorbell and exposed his bottom before running away, according to The Riverside Press-Enterprise.
Chandra testified that he followed because he feared for his family's safety and wanted to express his anger. He said he was "extremely, extremely mad" from the prank.
Chandra also testified that he drank 12 beers in the hours before the crash, the newspaper reported.
He said he did not plan to crash into the Prius and testified that he did not stop after rear-ending the sedan because he did not realise anyone had been injured – even though he admitted under cross-examination that he had been driving 99mph before the collision.
The crash killed Daniel Hawkins of Corona' Drake Ruiz of Corona' and Jacob Ivascu of Riverside, according to the Riverside County coroner's office.
Sergio Campusano was the Prius' 18-year-old driver at the time. He and then-13-year-olds Joshua Hawkins and Joshua Ivascu survived the crash. They testified at the trial and were in the courtroom when the verdict was read.
Chandra was already facing criminal charges in connection with alleged domestic violence in 2020 when the killings occurred.