A Texas man has shot dead five of his neighbours, including an eight-year-old boy and a teenage girl, after the family asked him to stop firing rounds in his yard because they were trying to sleep, authorities have said.
The suspect, identified as 38-year-old Francisco Oropeza, remained at large more than 12 hours after the shooting that began just before midnight on Friday near the town of Cleveland, about 45 miles north of Houston.
Some residents who live on the street said it was not uncommon to hear neighbours unwind at the end of the working week by firing off guns.
San Jacinto County Sheriff Greg Capers said Oropeza used an AR-style rifle and that all the victims were believed to be from Honduras.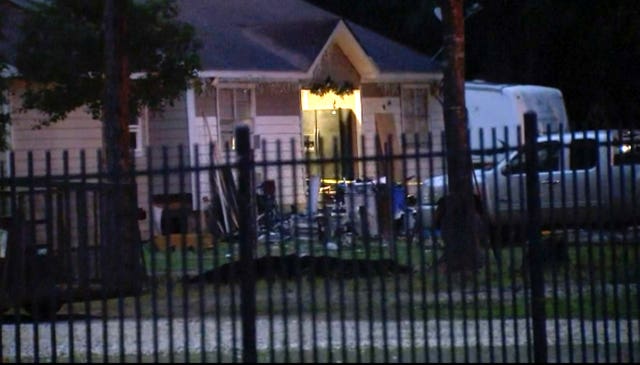 The attack was the latest act of gun violence in what has been a record pace of mass shootings in the US so far this year, some of which have also involved semiautomatic rifles.
The mass killings have played out in a variety of places – a Nashville school, a Kentucky bank, a Southern California dance hall, and now a rural Texas area inside a single-storey home.
Mr Capers said authorities were using scent-tracking dogs and an overhead drone in the search for Oropeza, who they believe was intoxicated at the time of the shooting and then fled toward a heavily wooded forest a few miles from the scene.
The spokesman said there were 10 people in the house – some of whom has just moved there earlier in the week – but that that no one else was injured.
He said two of the victims were found in a bedroom lying over two children in an apparent attempt to shield them.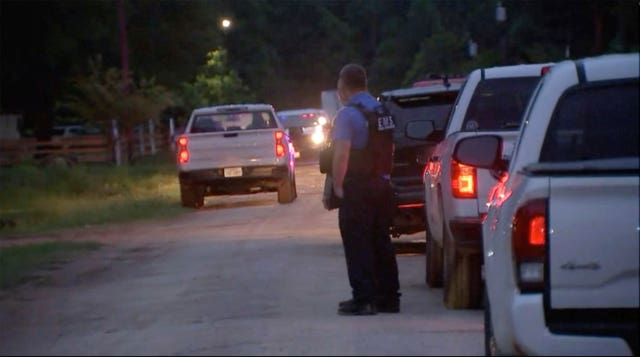 Two of the victims were found by the front door and the slain eight-year-old boy was in the front room, according to Mr Capers. He said three other "blood-covered" children in the home were taken to hospital, but did not have injuries.
"The Honduran ladies that were laying over these children were doing it in such an effort as to protect the child," Mr Capers said.
The confrontation followed family members walking up to the fence and asking the suspect to stop shooting rounds, Mr Capers said. The suspect responded by telling them that it was his property, according to the spokesman, and that one person in the house got a video of the suspect walking up to the front door with the rifle.
Mr Capers said his deputies had been to Oropeza's home at least once before and spoken with him about "shooting his gun in the yard".
It was not immediately clear whether any action was taken at the time.