A tornado touched down in Palm Beach Gardens, Florida, as a powerful storm system brought intense rain and powerful winds to the US state, overturning cars, damaging homes and snapping tree branches.
The National Weather Service in Miami said the tornado hit late on Saturday afternoon with winds of 100mph near Palm Beach Gardens Medical Centre and headed north-east towards the coast.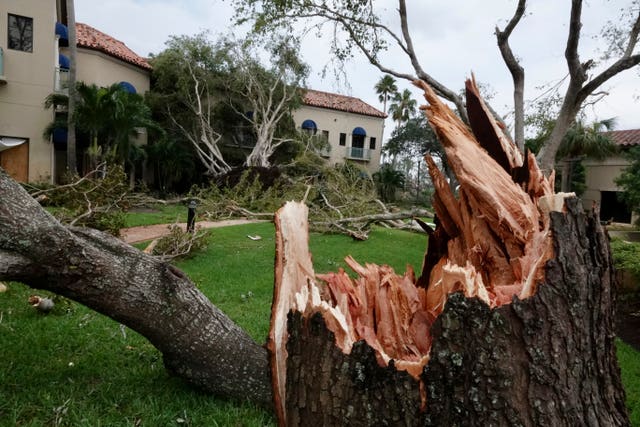 Images from the scene showed cars flipped over on top of each other, cracked tree limbs resting on vehicles and homes, as well as other debris littering streets.
The Palm Beach Gardens Police Department has not reported any major injuries or fatalities.
The National Weather Service had placed a large stretch of central Florida under a tornado watch on Saturday afternoon as thunderstorms were cutting across the state.