French President Emmanuel Macron has led the traditional ceremony on Paris's Champs-Elysees commemorating the day that marked the end of the Second World War in Europe in 1945.
Flanked by prime minister Elisabeth Borne, Mr Macron laid a wreath at the Tomb of the Unknown Soldier under the Arc de Triomphe monument.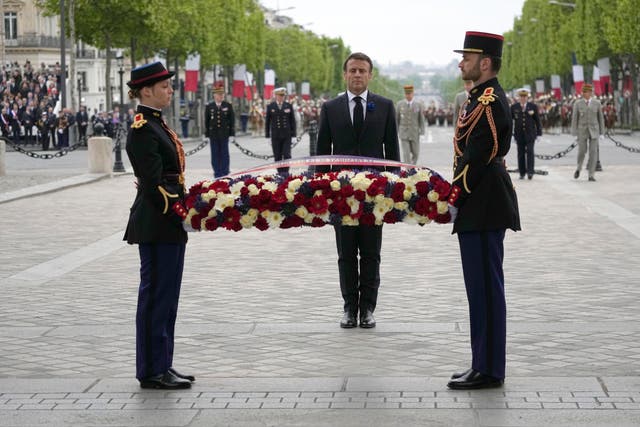 To limit disruptions amid ongoing opposition to Mr Macron and his contested pension reforms, police banned gatherings around the area of the ceremony in the French capital, and in Lyon where the president will travel later in the day.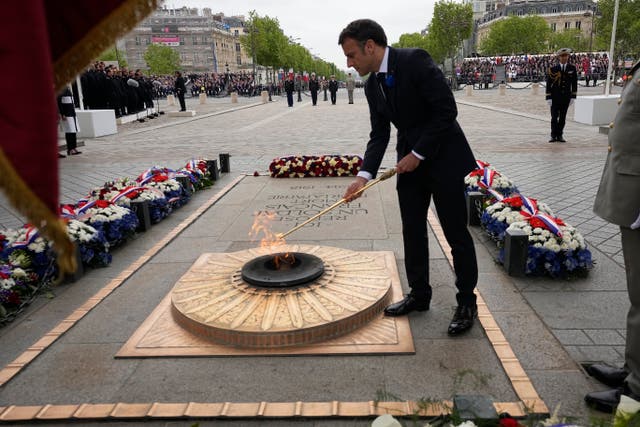 In Lyon, Mr Macron is paying tribute to the French Resistance movement and one of its leaders, Jean Moulin.