A Nigerian court has begun its hearing on separate suits filed by the opposition to challenge the incumbent party's victory in the country's presidential election.
The presidential tribunal at the Court of Appeal in the capital, Abuja, heard the opening statements of lawyers representing opposition parties, who are challenging the outcome of the February vote won by Bola Tinubu of the ruling All Progressives Congress.
As the court hearing began, armed security personnel blocked major access roads and prevented a handful of journalists and lawyers from entering the facility. Some protesters waved Nigerian flags and displayed placards, alleging that the electoral process was flawed.
"Why I am demonstrating is because of the anger and the pain I have as a Nigerian not allowed to express and enjoy the resources of the land," said protester James Mike, who accused the Nigerian political class of pilfering the country's wealth from huge mineral and crude oil resources.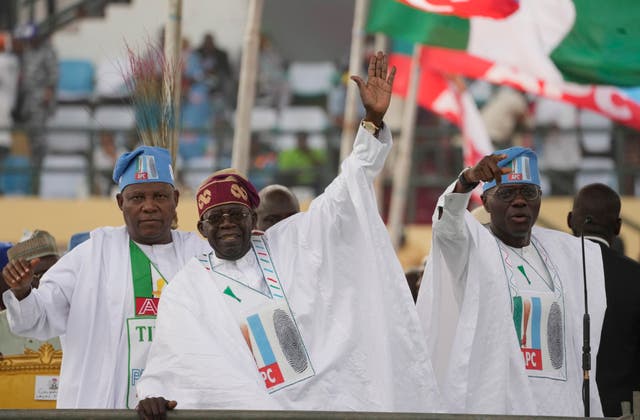 But the two main opposition candidates rejected the result, questioning Mr Tinubu's qualification and alleging that results from the country's 177,000 polling stations had been tampered with.
Analysts and observers said that the voting on February 25 was largely an improvement from Nigeria's previous elections, but said that delays in uploading results might have given room for the figures to be tampered with.
In separate petitions, both second-place finisher Atiku Abubakar of the Peoples Democratic Party and third-place finisher Peter Obi of the Labour Party argued that Nigeria's electoral commission had violated the provisions of the law in announcing the results of the election.
Mr Obi has said he has evidence to show he tallied the majority votes in the election, while Mr Abubakar has asked the court to disqualify Mr Tinubu, alleging that he has a Guinean passport and therefore was not eligible to enter the presidential contest under the Nigerian constitution.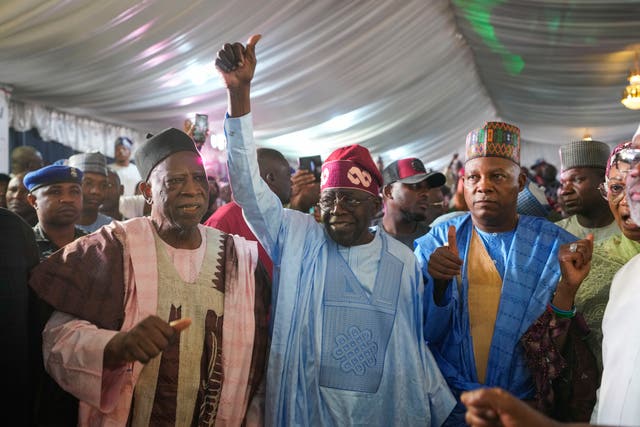 In Nigeria, an election can be invalidated only if it is proven that the national electoral body largely did not follow the law and acted in ways that could have changed the result.
None of Nigeria's presidential election results has ever been overturned by the country's supreme court, although analysts said this year's vote was peculiar with the heavy deployment of technology in the electoral process.
The main opposition party has said without evidence that the ruling party is plotting to interfere with the court process, adding to tensions as the country awaits the judgment of the court while preparing for the inauguration of Mr Tinubu as president.
The court challenge is usually a lengthy process and is expected to last for months, beyond May 29 when Mr Tinubu is due to take over from incumbent President Muhammadu Buhari.