A jury has found Donald Trump liable for sexually abusing advice columnist E Jean Carroll in 1996, awarding her 5 million dollars (£4 million) in a judgment that could haunt the former president as he campaigns to regain the White House.
The verdict was announced in a federal courtroom in New York City on the first day of jury deliberations.
The former president chose not to attend the civil trial and was absent when the verdict was read.
Ms Carroll nodded as the verdict was read and her lawyers then put their arms around her, and she hugged supporters in the gallery, smiling through tears.
Mr Trump's lawyer, Joseph Tacopina, shook hands with Ms Carroll and hugged her lawyer, Roberta Kaplan. As the courtroom cleared, Ms Carroll could be heard laughing and crying.
Mr Trump immediately lashed out with a statement on his social media site, claiming again that he did not know Ms Carroll and referring to the verdict as "a disgrace" and "a continuation of the greatest witch hunt of all time". He also vowed to appeal.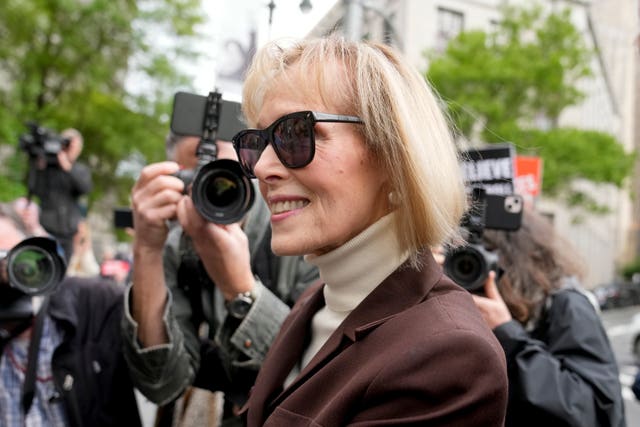 Mr Trump, 76, denied it, saying he never encountered Ms Carroll at the store and did not know her. He has called her a "nut job" who invented "a fraudulent and false story" to sell a memoir.
Ms Carroll, 79, had sought unspecified damages and a retraction of what she said were Mr Trump's defamatory denials of her claims.
She gave multiple days of frank, occasionally emotional evidence, buttressed by two friends who told jurors she reported the alleged attack to them in the moments and day afterwards.
Jurors also heard from Jessica Leeds, a former stockbroker who told the court that Mr Trump abruptly groped her against her will on a plane in the 1970s, and from Natasha Stoynoff, a writer who said he forcibly kissed her against her will while she was interviewing him for a 2005 article.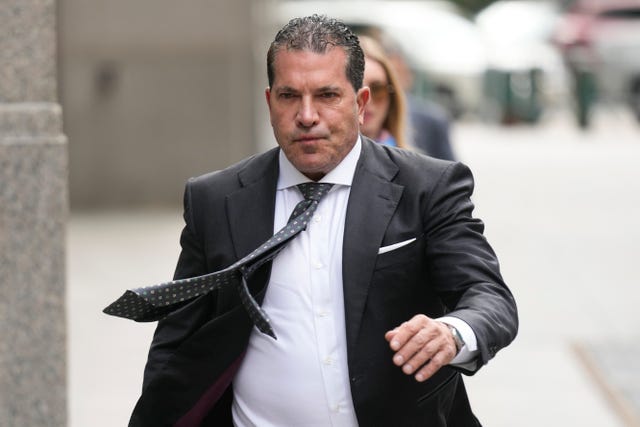 Mr Tacopina told the jury in closing arguments on Monday that Ms Carroll's account was too far-fetched to be believed, and was made up to fuel sales of a 2019 memoir in which she first publicly revealed her claims and to disparage Mr Trump for political reasons.
Ms Kaplan cited excerpts from Mr Trump's October deposition and his notorious comments in a 2005 video in which he said celebrities can grab women between the legs without asking.
"He didn't even bother to show up here in person," she said, adding that much of what he said in his deposition and in public statements "actually supports our side of the case".
"In a very real sense, Donald Trump is a witness against himself," she said. "He knows what he did. He knows that he sexually assaulted E Jean Carroll."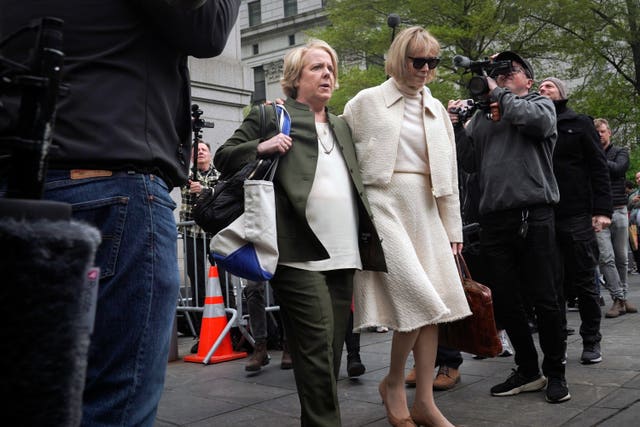 Mr Tacopina told jurors there was no reason to call Mr Trump as a witness when Ms Carroll could not even recall when her encounter with Mr Trump happened.
"They modelled their secret scheme on an episode of one of the most popular shows on television," he said.
Two of Ms Carroll's friends said she told them about the encounter with Mr Trump shortly after it happened, many years before the Law And Order episode aired.