Russia plans to relocate around 2,700 Ukrainian staff from Europe's largest nuclear plant, Ukraine's atomic energy company has claimed.
Energoatom warned of a potentially "catastrophic lack of qualified personnel" at the Zaporizhzhia facility in Russia-occupied southern Ukraine should the plans go ahead.
Workers who signed employment contracts with Russia's nuclear agency Rosatom following Moscow's capture of the Zaporizhzhia plant early in the war were set to be taken to Russia along with their families, Energoatom said in a Telegram post.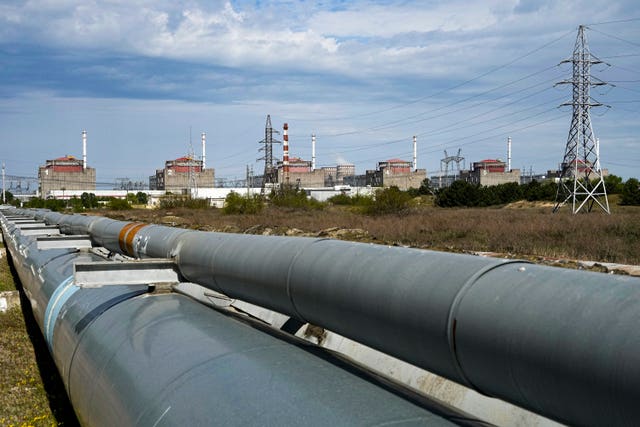 Removing staff would "exacerbate the already extremely urgent issue" of staff shortages, Energoatom said.
The Moscow-installed governor of the region ordered civilian evacuations from the area last Saturday, including from the nearby city of Enerhodar where most plant workers live. The full scope of the evacuation order was not clear.
Fighting near the plant has fuelled fears of a potentially catastrophic incident like the one at Chernobyl, in northern Ukraine, where a reactor exploded in 1986 releasing deadly radiation, contaminating a vast area in the world's worst nuclear accident.
Zaporizhzhia is one of the 10 biggest nuclear plants in the world. While its six reactors have been shut down for months, it still needs power and qualified staff to operate crucial cooling systems and other safety features.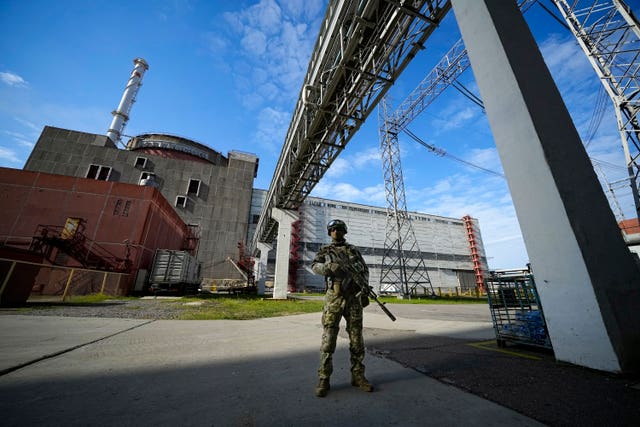 Military analysts say Ukraine may focus the counteroffensive on the Zaporizhzhia region, trying to split Russian forces in two by pushing through to the Azov Sea coast in the south.
Relatives of Zaporizhzhia plant staff who agreed to relocate were taken to Russia's southern Rostov region and placed in temporary camps, the Ukrainian general staff said.
It added that plant employees were currently prohibited from leaving Enerhodar. It made no mention of the alleged Russian plan referred to by Energoatom.
Ukraine's National Resistance Centre, which says it runs and co-ordinates Ukrainian partisan movements on territory occupied by Russian forces, says Russian-installed officials in Zaporizhzhia were shutting down schools, preparing buses and appointing officials to oversee the evacuation process.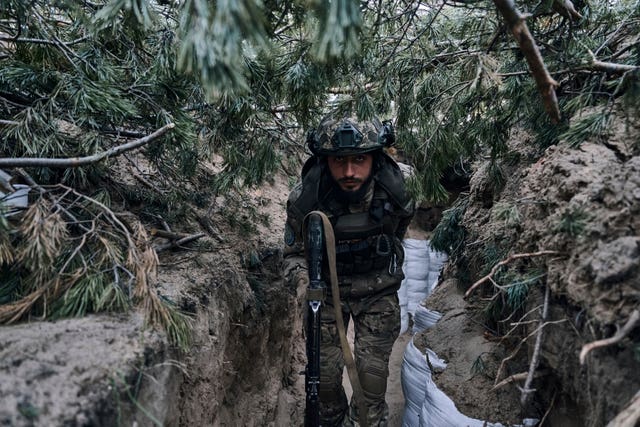 The International Criminal Court issued an arrest warrant in March for Russian leader Vladimir Putin for war crimes, accusing him and Russia's children's ombudsperson of personal responsibility for the abductions of minors from Ukraine.
At the time, Ukraine's human rights chief Dmytro Lubinets said that 16,226 Ukrainian children had been forcibly taken to Russia, citing data from Ukraine's National Information Bureau.
After taking over at Zaporizhzhia, the Russians left the Ukrainian staff in place to keep the plant running but the exact number of workers currently at the plant is not known.
The United Nations' nuclear watchdog, the International Atomic Energy Agency (IAEA), said soon after Russian troops overran the plant after invading Ukraine on February 24 2022, that low staffing levels "seriously compromised" one of the fundamental factors in nuclear safety and security, which was that "operating staff must be able to fulfil their safety and security duties and have the capacity to make decisions free of undue pressure".
The IAEA has deployed a handful of staff at Zaporizhzhia in an effort to ensure its safety.