Israeli air strikes in the Gaza Strip have killed a fourth militant commander, raising the Palestinian death toll from the latest burst of fighting to 25.
Rocket fire towards southern Israel continued as Egypt pressed on with attempts to broker a ceasefire.
It has been the worst bout of fighting between Israel and Palestinian militants in Gaza in months, and among the dead were women and children. The violence comes at a time of soaring tensions and deaths over the past year in the occupied West Bank.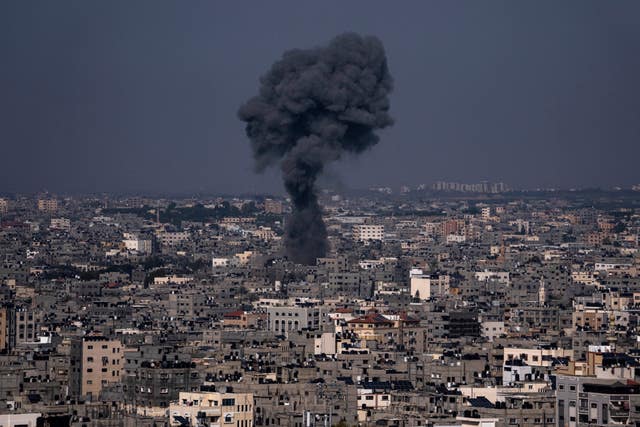 The Health Ministry in Gaza said 25 people have been killed since the fighting erupted.
Military spokesman Rear Admiral Daniel Hagari told Israeli Army Radio that two other militants were also killed in the strike, although no group immediately claimed them as members, and the rest of the building remained intact.
"The apartment was targeted in a very precise way," Mr Hagari said. "I hope this leads to a reduction, a blow and a disruption of the Islamic Jihad rocket abilities."
The strikes targeted the top floor of a building in a residential Qatari-built complex in the southern Gaza Strip.
The pre-dawn air strike in the city of Khan Younis caused damage to three surrounding buildings.
The complex, known as Hamad City, consists of several tall buildings and thousands of housing units. The strike created panic among residents, with falling debris and shattered glass littering the streets.
"My children started crying. I did not see anything because of the dust, broken glasses, and debris," said Abdullah Hemaid, who lives across from the targeted building.
Following intense fighting on Wednesday, when rockets rained down on southern and central Israel and air strikes pounded Gaza, a state-run Egyptian TV station announced that Egypt, a frequent mediator between the sides, had brokered a ceasefire. But with the violence continuing into Thursday, it was unclear where progress on the talks stood.
The Israeli military said that in its strikes on some 150 targets, it has zeroed in on militants with what it says are precision strikes but children, among them a four-year-old, were also killed.
Mr Hagari, the military spokesman, told Army Radio that a quarter of the rockets launched during this round of fighting fell in Gaza, killing at least four, including a 10-year-old girl, two 16-year-olds and a 51-year-old man.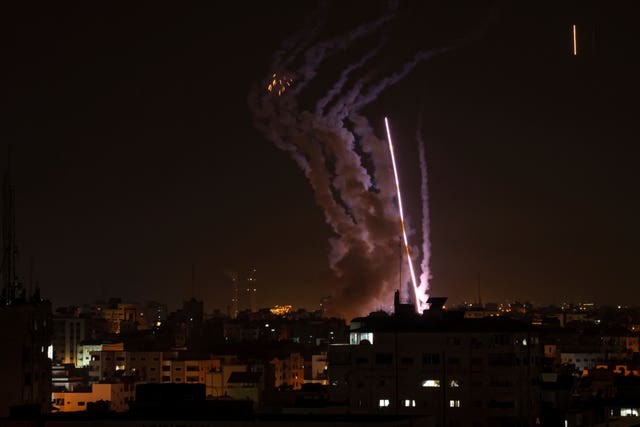 In a televised primetime address on Wednesday, Israeli prime minister Benjamin Netanyahu claimed that Israel had dealt a harsh blow to the militants but he cautioned: "This round is not over."
"We say to the terrorists and those who send them 'We see you everywhere, you can't hide, and we choose the place and time to strike you," he said, adding that Israel would also decide when calm is restored.
The initial Israeli air strikes on Tuesday that set off the exchange of fire killed three senior Islamic Jihad militants in their homes and at least 10 civilians — most of them women and children.
The Israeli military has said its attacks were focused on Islamic Jihad militant infrastructure in the coastal enclave and that it would investigate any civilian deaths.