Pakistan's Supreme Court has ordered the release of former prime minister Imran Khan, two days after his arrest sparked countrywide violence.
Supreme Court chief justice Umar Ata Bandial also asked Mr Khan to issue an appeal to his supporters to remain peaceful, as the country faced growing turmoil.
Supporters of Mr Khan were seen dancing near the court building to celebrate his release.
After being ousted from power in a no-confidence vote by lawmakers, Mr Khan was faced with multiple corruption charges in Pakistani courts.
Pakistani authorities have cracked down on his supporters since Tuesday, detaining hundreds in overnight raids and sending troops across the country to rein in violence.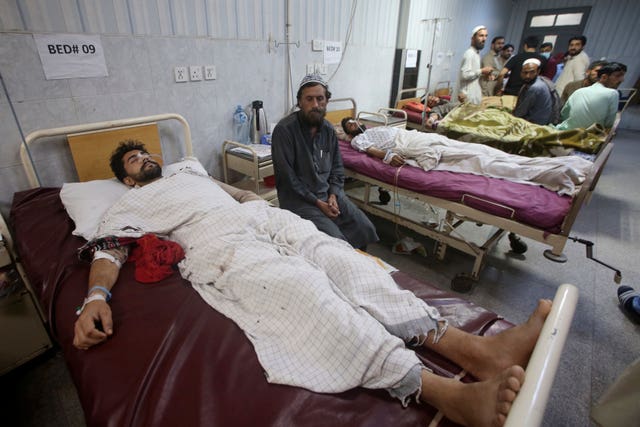 Five of the deaths were reported in north-western Khyber Pakhtunkhwa province, two in the eastern city of Lahore and one person was killed in the south-western city of Quetta.
More than 200 police officers were also injured. The demonstrators burned down a railway station on the outskirts of the capital, Islamabad, on Wednesday night.
Police said on Thursday that nearly 1,600 of Mr Khan's supporters were arrested overnight on charges of damaging public property and attacking military installations.
In one incident — hours after Mr Khan's arrest — a mob set fire to the sprawling residence of a top army commander in the eastern city of Lahore. Some 2,000 of the ex-cricketer's supporters were arrested earlier on Wednesday and Tuesday.
Mr Khan was dragged from a courtroom in Islamabad where he showed up to face corruption charges on Tuesday.
He is being held at a police compound in Islamabad where, at a temporary court set up there, a judge on Wednesday ordered the 70-year-old opposition leader to be detained for at least another eight days, raising the prospect of more unrest.
Also on Thursday, police filed new terrorism charges against Mr Khan and top leaders from his Pakistan Tehreek-e-Insaf party on charges of inciting mobs to violence.
They said the mobs attacked military installations, damaged public property, burned down dozens of police vehicles, attacked police officers and disrupted life by blocking key roads and highways.
In an address to the nation late on Wednesday, Prime Minister Shahbaz Sharif — who took over after Mr Khan was ousted in April last year in a no-confidence vote in Parliament — said the unrest by the followers of the former premier had "damaged sensitive public and private property", forcing him to deploy the military in Islamabad, the most populous province of Punjab and in volatile regions of the north west.
"Such scenes were never seen by the people of Pakistan," Mr Sharif said, following a Cabinet meeting. "Even patients were taken out of ambulances and ambulances were set on fire."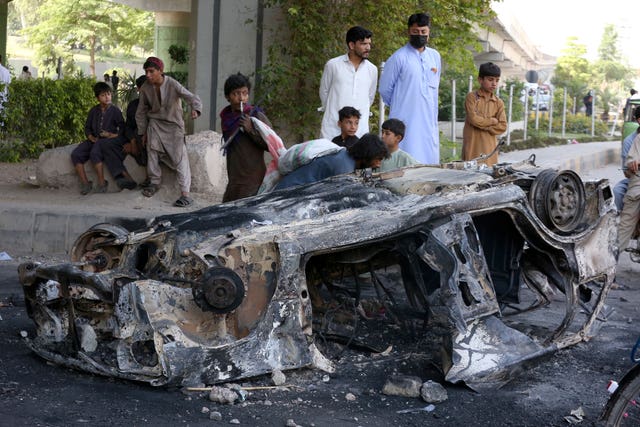 Foreign Minister Bilawal Bhutto Zardari, who is the late Benazir Bhutto's son, urged Mr Khan's followers on Thursday to end the violence but stressed that peaceful protests are their right. "What has happened, has happened. Don't make things more difficult for yourself," he said.
Following the violence, the government has shut down schools, colleges and universities in the eastern Punjab and north-western Khyber Pakhtunkhwa provinces, where Mr Khan has a massive grassroots following and from where most of the violence was reported after his arrest.
The government also suspended internet service in various parts of the country.
The government blames Mr Khan and senior leaders from his Pakistan Tehreek-e-Insaf party for inciting people to violence, which continued on Thursday in Punjab and in the north west.
On Wednesday, the court in Islamabad decided that the National Accountability Bureau can hold Mr Khan in its custody for eight days for questioning over a corruption case.