US scientists studying bat species that have been hit hard by the fungus that causes white nose syndrome say there is a glimmer of good news over the disease that has killed millions of bats across North America.
The Vermont Department of Fish and Wildlife says the population of New England's largest bat colony shows signs of more bats being able to tolerate the disease.
There are also indications the little brown bats may be passing resistant traits on their young.
White nose syndrome is caused by an invasive fungus first found in an upstate New York cave in 2006. It causes bats to wake up from winter hibernation and die of exposure or starvation.
Smaller than a mouse and about the weight of three pennies in the hand, the Dorset little brown bat population's health hints that at least some species are adapting to the fungus that has killed millions of their brethren across North America.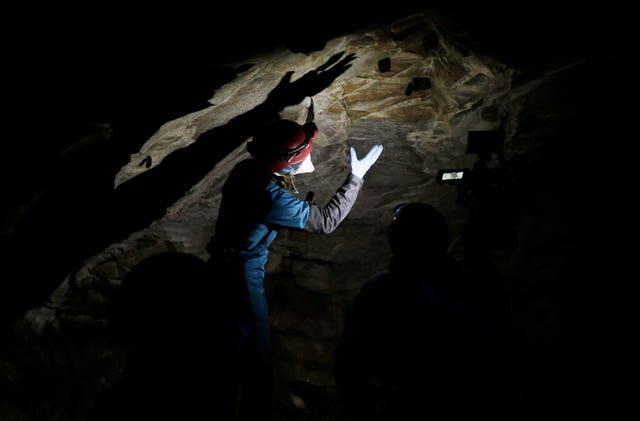 She has studied bats and white nose syndrome for more than a decade.
"We're hoping that it's a source population for them to recover."
It will take time, as the females birth only one pup a year. And while the mammals can live into their teens or twenties, only 60% to 70% of pups make it beyond their first 12 months, Ms Bennett said.
Scientists now estimate that between 70,000 and 90,000 bats hibernate in the Dorset cave, the largest concentration in New England.
Their numbers have dwindled from an estimated winter population of 300,000 to 350,000 or more in the 1960s, the last time the location was surveyed before white nose infiltrated.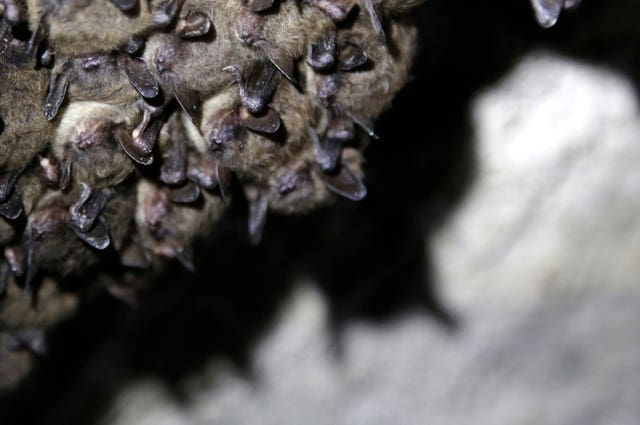 The fungus that causes white nose syndrome is believed to have been brought to North America from Europe, where bats are apparently accustomed to it.
Named after the white, fuzzy spots it produces on noses and other bat body parts, the fungus has killed 90% or more of the bat populations in parts of North America.
Last month, a report by the North American Bat Conservation Alliance found that 81 of the 154 known bat species in the United States, Canada and Mexico are at severe risk from white nose infection, climate change and habitat loss.
The US Geological Survey estimates that bats boost American agriculture by 3.7 billion dollars (£2.9 billion) a year by eating crop-destroying insects such as larvae-laying moths, whose offspring bore into corn plants.
Scientists have known for years that some little brown bats seemed to survive being exposed to the fungus, despite an overall mortality rate that was feared could eradicate them.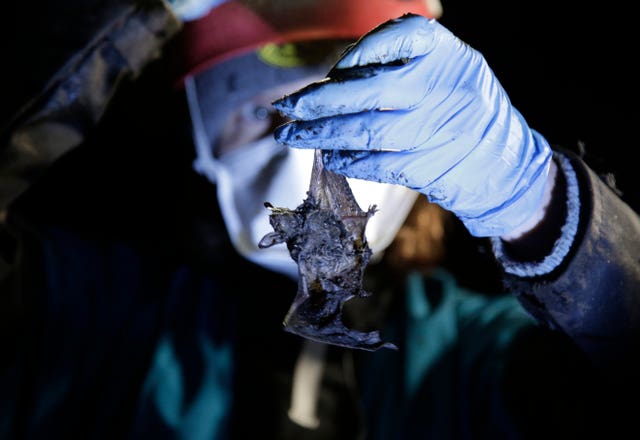 "There's something special about those bats," she said of Dorset's little browns. "We can't tell exactly what that is, but we have genetic research that we've collaborated on that suggests those bats do have factors that are related to hibernation and immune response that are allowing them to tolerate this disease and pass those features on to their young."
In addition to Vermont, other areas near where white nose was first discovered also report stable, possibly rising numbers of little brown bats.
Pennsylvania lost an estimated 99.9% of its population after white nose struck, said Greg Turner, the state mammal expert for the Pennsylvania Game Commission. While the numbers are still low, they're slowly increasing in some places. One old mine in Blair County had just seven bats in 2016. This year, there were more than 330.
"I'm feeling pretty comfortable," Mr Turner said. "We're not going to be stuck staring down the barrel of extinction."