The mausoleum built for the golden casket of Pele has opened for visitors in Brazil.
On the second floor of a vertical cemetery in Santos, outside Sao Paulo, the mausoleum welcomes fans with two golden statues of Pele; the floor is artificial grass; the walls are images of fans in a stadium; and there is an endless soundtrack of cheers, as if Pele was still playing.
The ceiling above the casket of the three-time World Cup champion is blue.
Pele was laid to rest here on January 3, five days after he died at age 82 of colon cancer.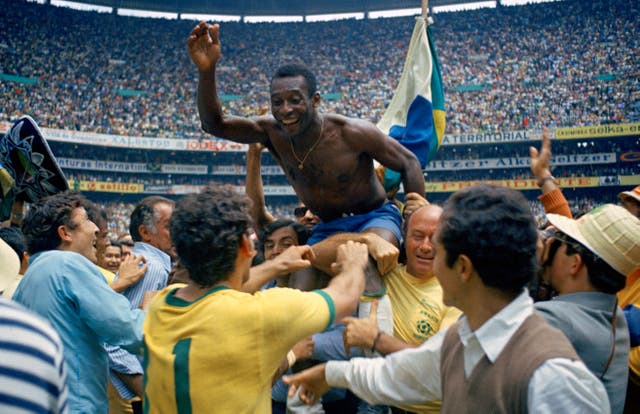 The mausoleum was planned by the owner of the cemetery, Pepe Alstut, who died in 2018.
Mr Alstut hoped the mausoleum would be on the ninth floor, overseeing the Santos club's Vila Belmiro Stadium, where Pele starred for 18 years.
His family, instead, buried him on the second floor so fans could have better access.
"I am shaking. The energy of this place is surreal," said Erica Nascimento, a tearful 42-year-old economist.
Former footballer Roberto Milano, 56, was also moved.
"He is part of my life," Mr Milano said. "As we grow old we need to follow the best role models. Maybe he was the biggest of them all of these role models."
Fans willing to attend must book a time on the Memorial cemetery website.
Pele led Brazil to World Cup titles in 1958, 1962 and 1970. He is the only player to win it three times. Last month, a Brazilian dictionary added "Pele" as an adjective to use when describing someone who is "exceptional, incomparable, unique".
The announcement by the Michaelis dictionary was part of a campaign that gathered more than 125,000 signatures to honour the late football great's impact.